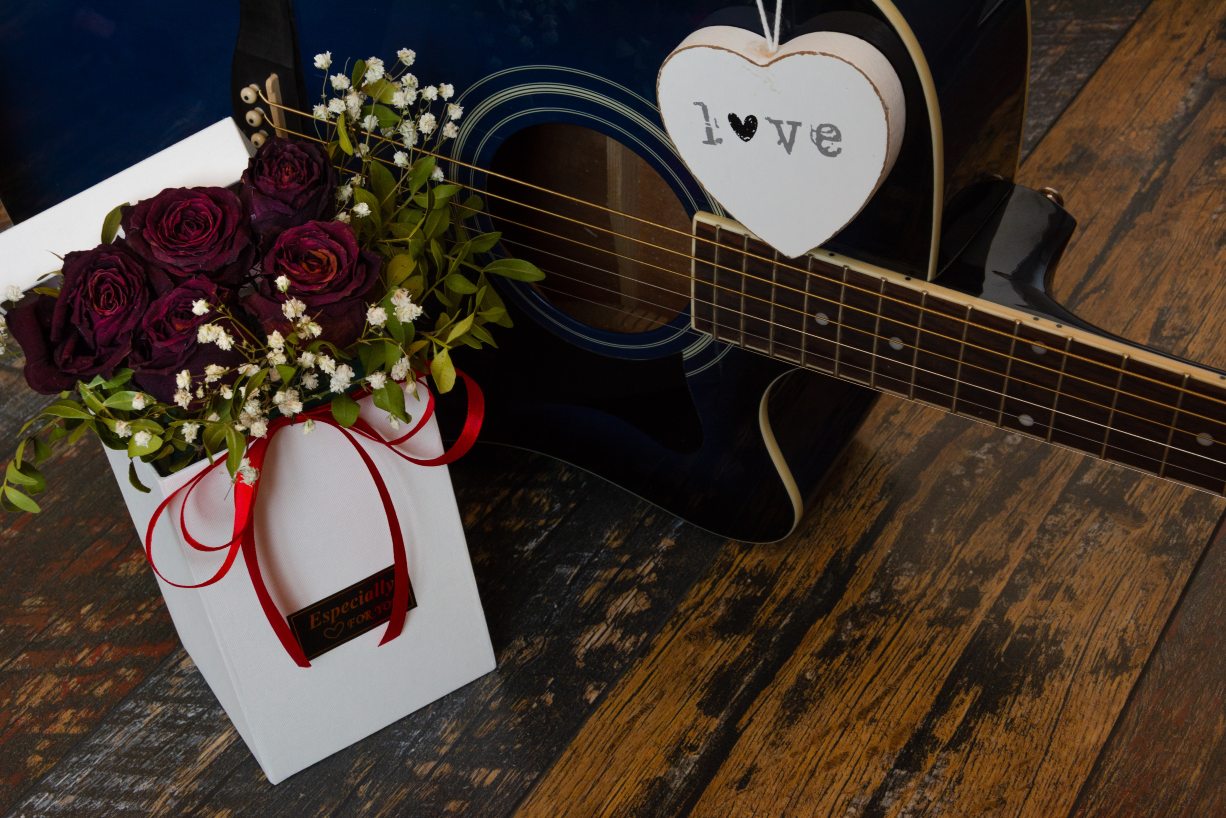 10 Best Gifts For Music Lovers, Musicians, and Audiophiles
If you're looking for the best gifts for music lovers, look no further. We've got a list of ten of the best gifts for musicians, DJs, and audiophiles that is sure to please. From studio monitor headphones to portable Bluetooth speakers, there's something for everyone on this list. So whether you're shopping for your spouse, parents, or best friend, these gifts will let the recipient know how much you appreciate them and their love of music. 
#1 - Professional Studio Monitor Headphones
Professional studio monitor headphones are the best gifts for music lovers and musicians. They provide an immersive listening experience that is second to none, making them an essential tool for any serious musician. Professional studio monitor headphones are excellent for long-term wear and are more comfortable even during extended listening sessions.
A DJ who plays in clubs might prefer the extra bass provided by headphones specifically tuned for DJs, such as the Gemini DJX-500. Whereas a music producer might prefer the flat response and extra comfort provided by the Gemini DJX-1000 Professional Monitoring Headphones, allowing for crystal clear reproduction for monitoring mixes. No matter your budget or what your recipient needs them for, there's a pair of professional studio monitor headphones that will fit perfectly.
#2 - Home Karaoke Kit
Karaoke is still one of the most popular party pastimes out there, and karaoke kits are some of the most popular gifts for music lovers. These kits are perfect for parties, get-togethers, and even impromptu jam sessions. Music lovers and musicians will appreciate the ability to practice singing or play instruments in the comfort of their own homes. It's on our best gifts for musicians list because they're a great way to sharpen your skills and get feedback while entertaining guests at parties and get-togethers.
Karaoke machines have built-in speakers, making them easy to set up and use. USB and Bluetooth connectivity are available on upgraded models. And many economically priced units come with a pre-loaded selection of songs or allow you to connect to an online library of songs for an additional fee. 
#3 - Premium DJ Headphones
If you're a music lover, you know how important it is to have a great pair of headphones. And if you're a musician or DJ, a good pair of DJ headphones is essential. Music lovers, musicians, and DJs need to focus on the music they're playing, so look for headphones with adjustable headbands and ear cups that swivel and pivot to provide the most comfort.
Of course, you want to consider sound quality when purchasing DJ headphones as a gift for your loved one. High-quality headsets will always be one of the best gifts for music lovers because they allow you to hear the music clearly and accurately. So if possible, try them on before purchasing to ensure you make the right choice. While doing so, pay attention to frequency response and impedance levels to get an idea of how well the headphones reproduce low frequencies (bass) and high frequencies (treble). 
#4 - Speakers w/ Beat-Sync LED Party Lighting
Everybody knows that a great sound system is essential for parties, concerts, and performances, but what about speakers with LED lights that sync with the music? These speakers can elevate performances and provide an immersive experience for the audience. When DJs or musicians use them, the result is an amazing light show that enhances the listening experience by adding another layer of visuals to the music. Truly, this gift for music lovers is sure to impress.
Plus, LED lights can add an extra element of showmanship to their performances. Whether you're a musician or just a casual listener, an LED speaker is sure to enhance your music listening experience in a big way. They come in all shapes and sizes, and you can control the light show with a remote or smartphone. Undoubtedly, it's one of the best gifts for musicians because you can create customized light displays that complement any music set. 
#5 - Wireless Microphones
For music lovers and musicians alike, one of the best things about wireless microphones is the ability to move freely. With a wireless mic, there are no cords to tether you to a particular spot. When a performer has the freedom to move around on stage, it can elevate the performance. Whether you're a lead singer belting out tunes or a guitarist shredding solos, tripping over cords and taking a spill in front of a live audience is no longer an issue.
That convenience and freedom of movement is what makes wireless microphones one of the best gifts for music lovers. Having said that, if you're giving a gift to someone who is serious about their audio quality, you may want to avoid giving them a wireless mic. Because of potential radio interference, wireless mics tend to have lower sound quality overall than wired mics. If your recipient is a more casual audiophile, however, they are sure to enjoy the freedom that a wireless mic provides.
#6 - DJ MIDI Controller
Music lovers and musicians love MIDI controllers for their ability to mix music and provide memorable performances. As such, they make great gifts for music lovers. A MIDI controller is an input device that allows a DJ or musician to control musical parameters, such as pitch, volume, and tempo. Some controllers are designed for specific genres of music, while others are versatile all-purpose tools. No matter what your style or budget, there's a MIDI controller out there that will make the perfect gift.
MIDI controllers are very versatile and can create many styles of music. Whether you're into hip-hop, EDM, or anything in between, a quality MIDI controller will give you the power to create the perfect mix every time. And your loved ones will appreciate that they are easier to transport than most instruments, making them one of the best gifts for traveling musicians.
#7 - Portable Bluetooth Speakers
If you're looking for the perfect holiday gift for the music lovers or musicians in your life, consider upgrading their speakers. Portable Bluetooth speakers are ideal for DJs and musicians who need a powerful yet portable sound system. They're also great for music lovers who want to take their music with them on the go. And because they're so easy to use, portable Bluetooth speakers are an excellent gift for anyone - even if they're not a tech-savvy music enthusiast.
Bluetooth Speakers have many different features available. Some feature built-in microphones and can be used as hands-free speakerphones, while others have built-in FM radios and aux inputs for more versatility. No matter what features you're looking for, you're sure to find a portable Bluetooth speaker that has everything that the music lover or musician in your life needs. 
#8 - Vintage Speakers
Antique is always popular, and vintage or vintage-styled speakers remain among the best gifts for musicians. As speaker technology improved over the years, designs have also shifted to fit modern tastes. Some manufacturers push for quantity over quality, which was a more rare mindset in the earlier days of audio equipment. As such, some vintage speakers can produce sound that is still impressive by today's standards. If you know someone who may prefer the most high-end technology in their speaker, but prefer a more vintage look, there are, thankfully, modern speakers that still follow vintage design styles.
For DJs and musicians who want their audiences to feel like they're right in the middle of the action, vintage-styled speakers offer an aesthetically-pleasing and high-quality listening experience. Enjoy the appearance of classic style with the power of modern technology, all in one.
#9 - Record Players
Listening to music is one of the great joys in life. Whether you're a casual listener or a diehard music fan, there's nothing quite like putting on your favorite album and letting the world melt away. For musicians and music collectors alike, record players are excellent gifts for music lovers because they allow you to enjoy your vinyl tunes in what's often considered the most classic way. High-quality record players are stylish, offer premium sound quality, and come in a variety of styles to suit the aesthetic preferences of your gift recipient.
#10 - Guitar Amp
For musicians, guitar amplifiers are more than just a tool - they reflect their art and their passion. The perfect amplifier can make all the difference in a musician's sound, and that's why so many of them are willing to spend top dollar on the superior amp. If you're looking for memorable holiday gifts for the music lover in your life, consider a guitar amp to help them fill up a large room, venue, or outdoor space.
Musicians know that quality amplifiers take the sound of an electric guitar and make it louder and fuller. They're portable, durable, and easy to transport from one gig to the next. Additionally, some amplifiers have built-in effects that can further enhance guitar sounds, which is especially beneficial for those who like to experiment with different sounds and styles. 
As you can see, gifts don't have to be expensive or high-tech. Some of the best gifts for musicians are simple ideas - like a good pair of headphones or a quality Bluetooth speaker. Today we shared a few unique and memorable gifts that are perfect for beginners or seasoned pros. And with this list, you can be sure to put a smile on your loved ones' faces without going over budget.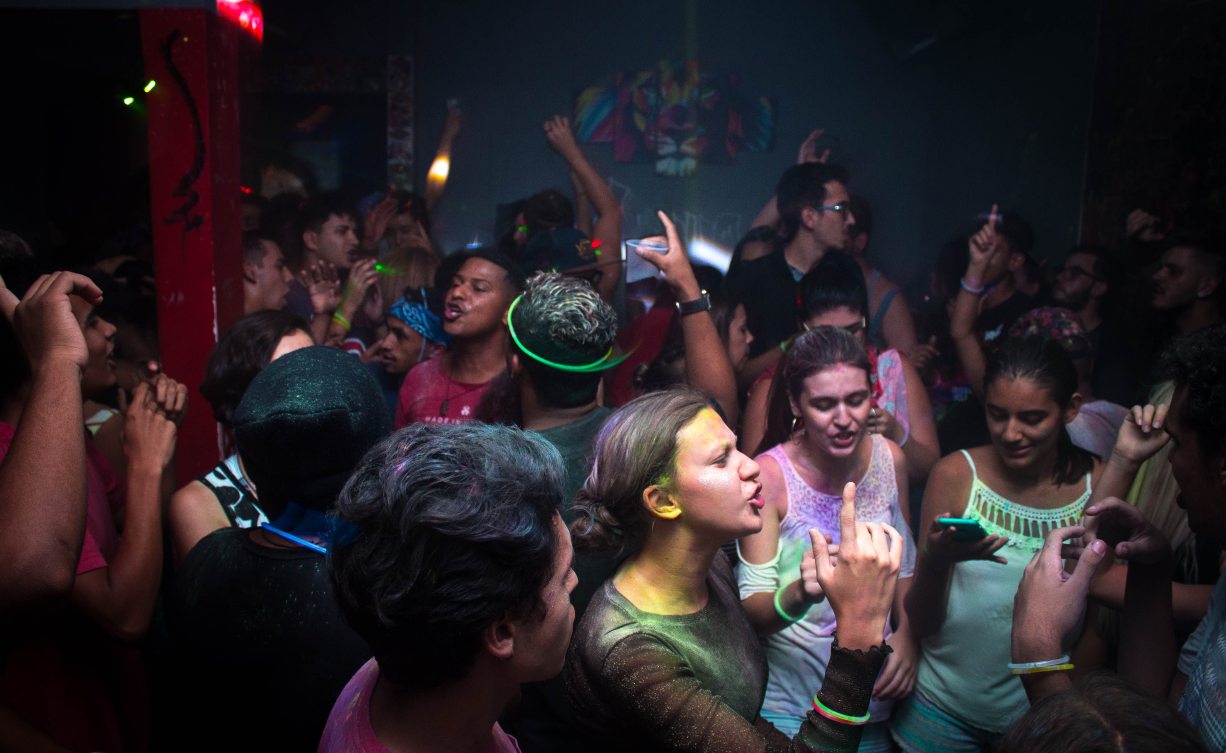 5 Best Speakers for House Parties
If you're looking for the best types of speakers for house parties, you've come to the right place. We all know house parties are a great way to socialize, let your hair down, and have serious fun...
Read more