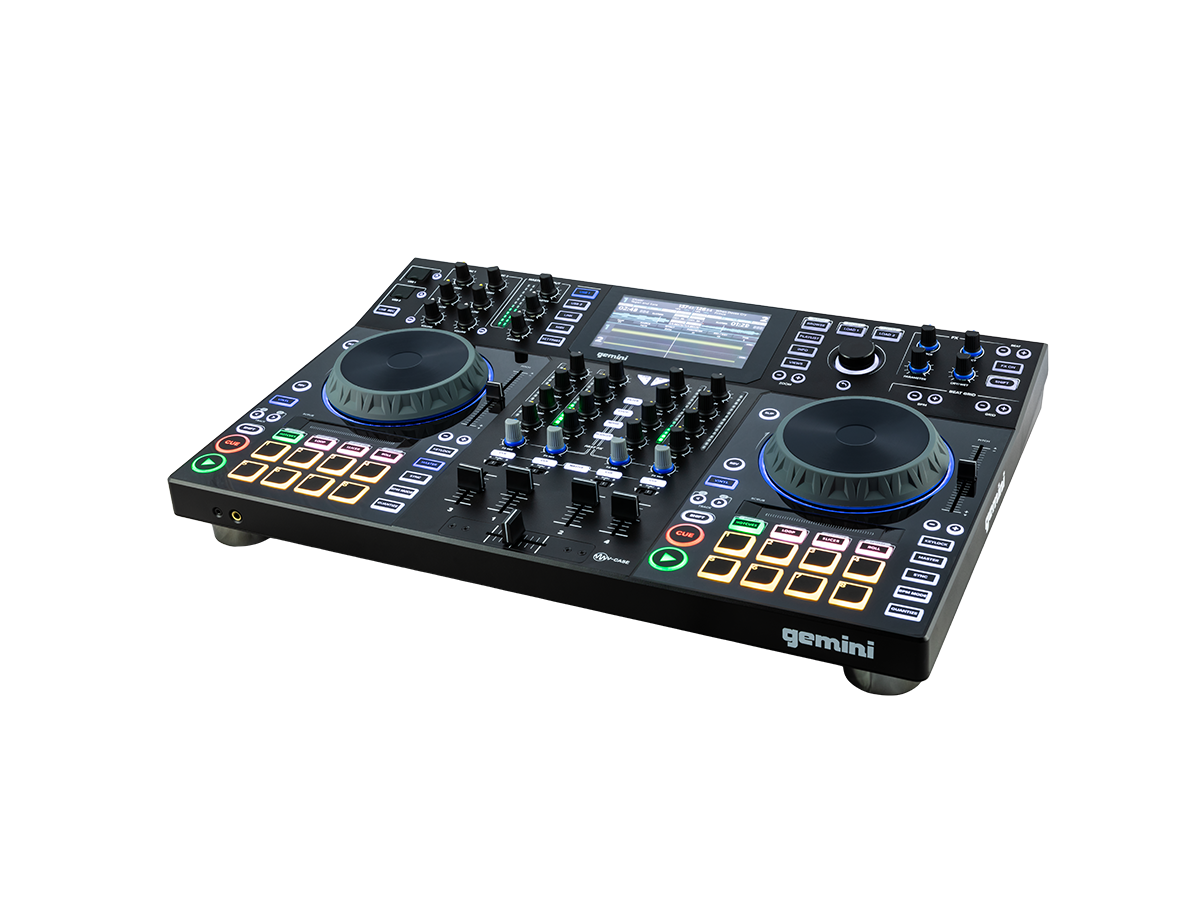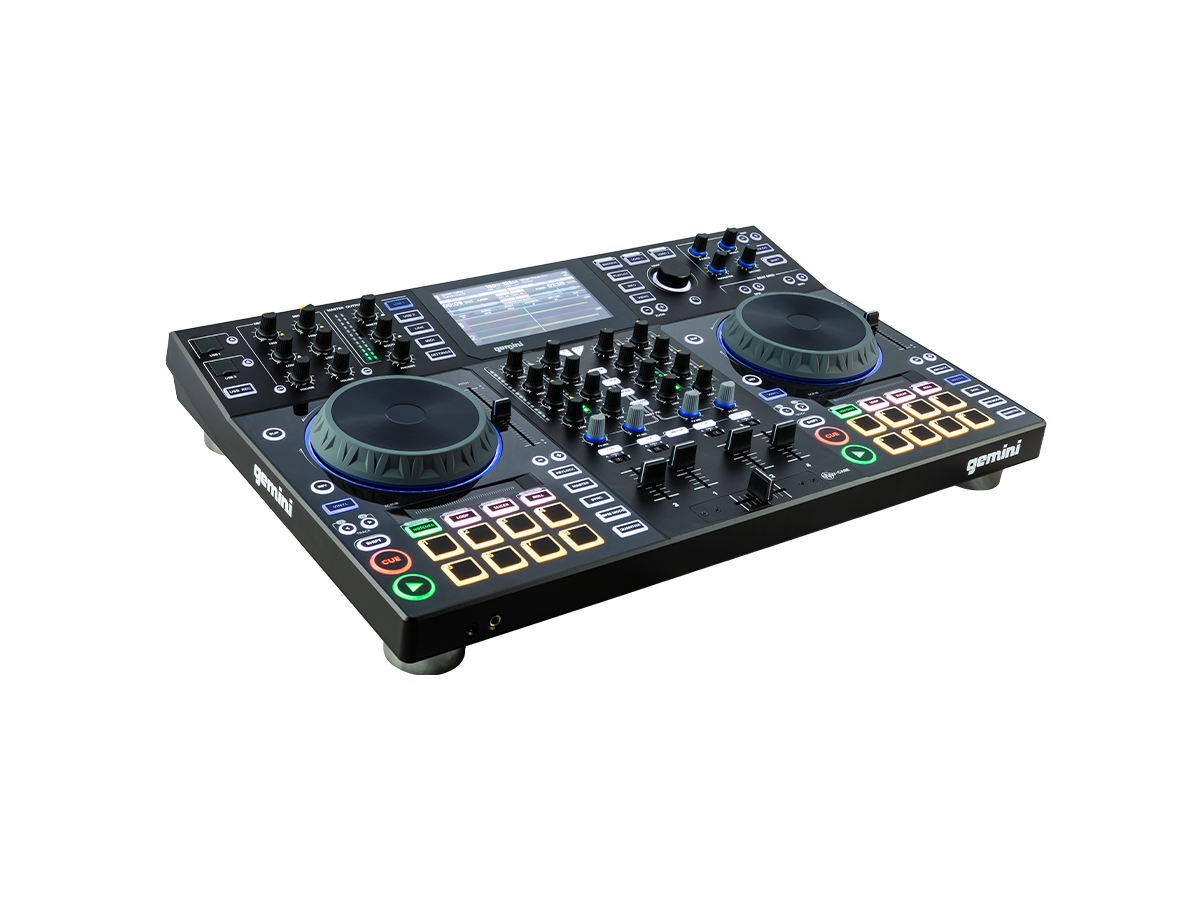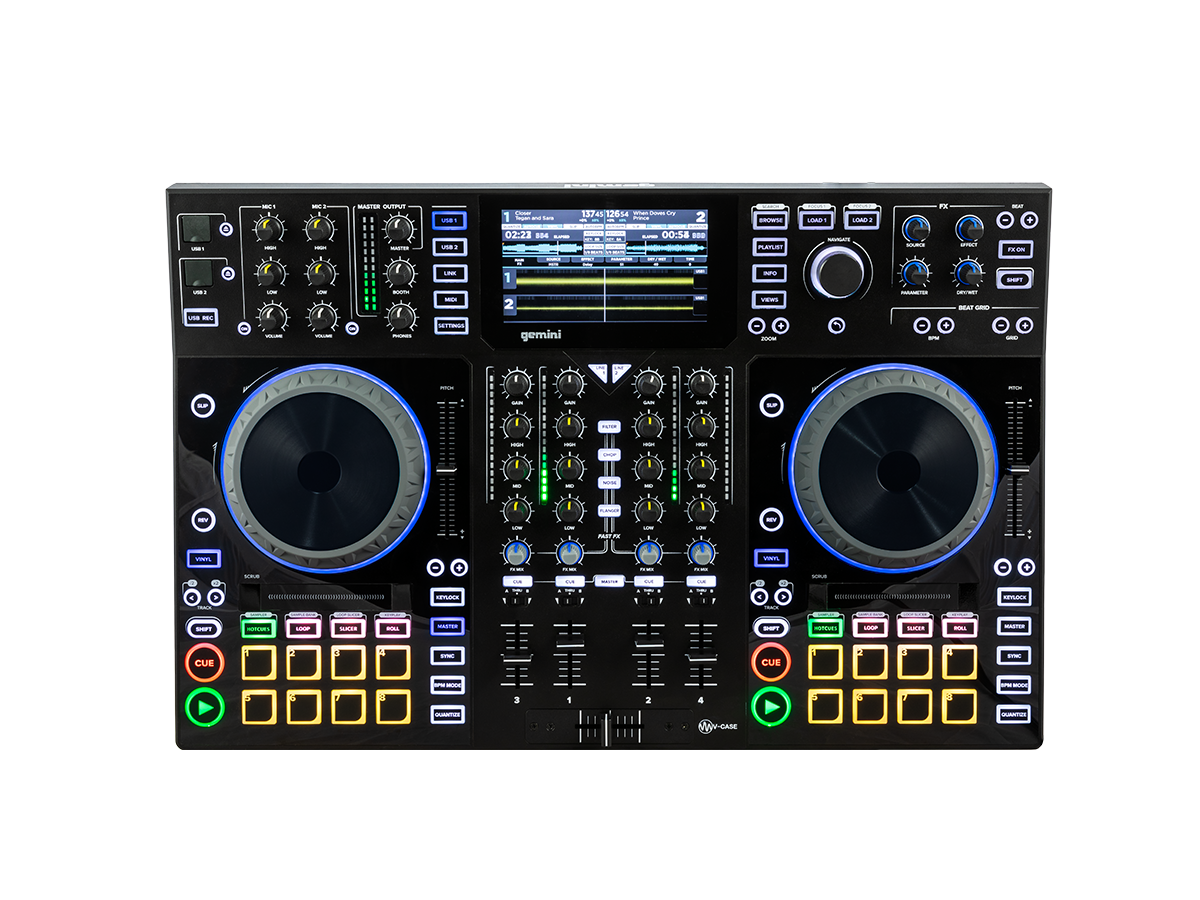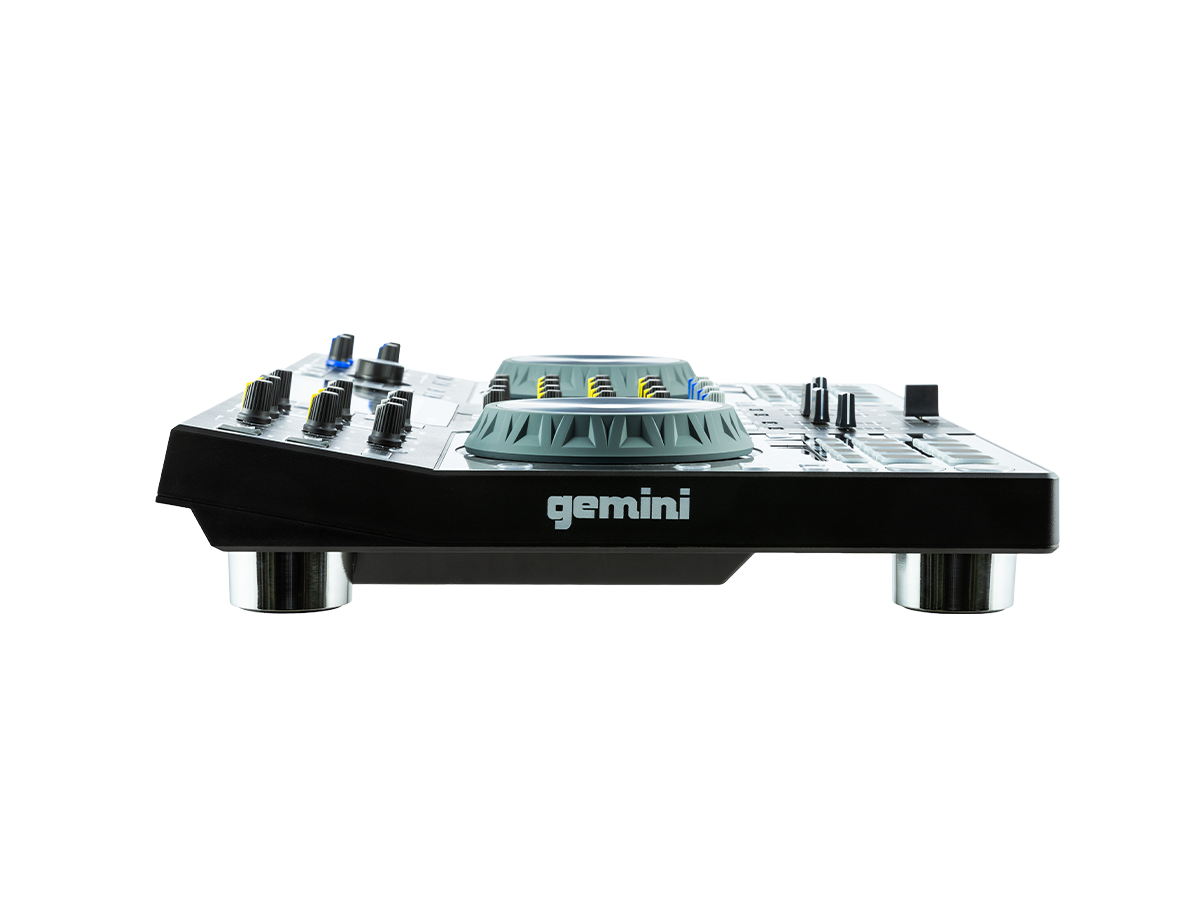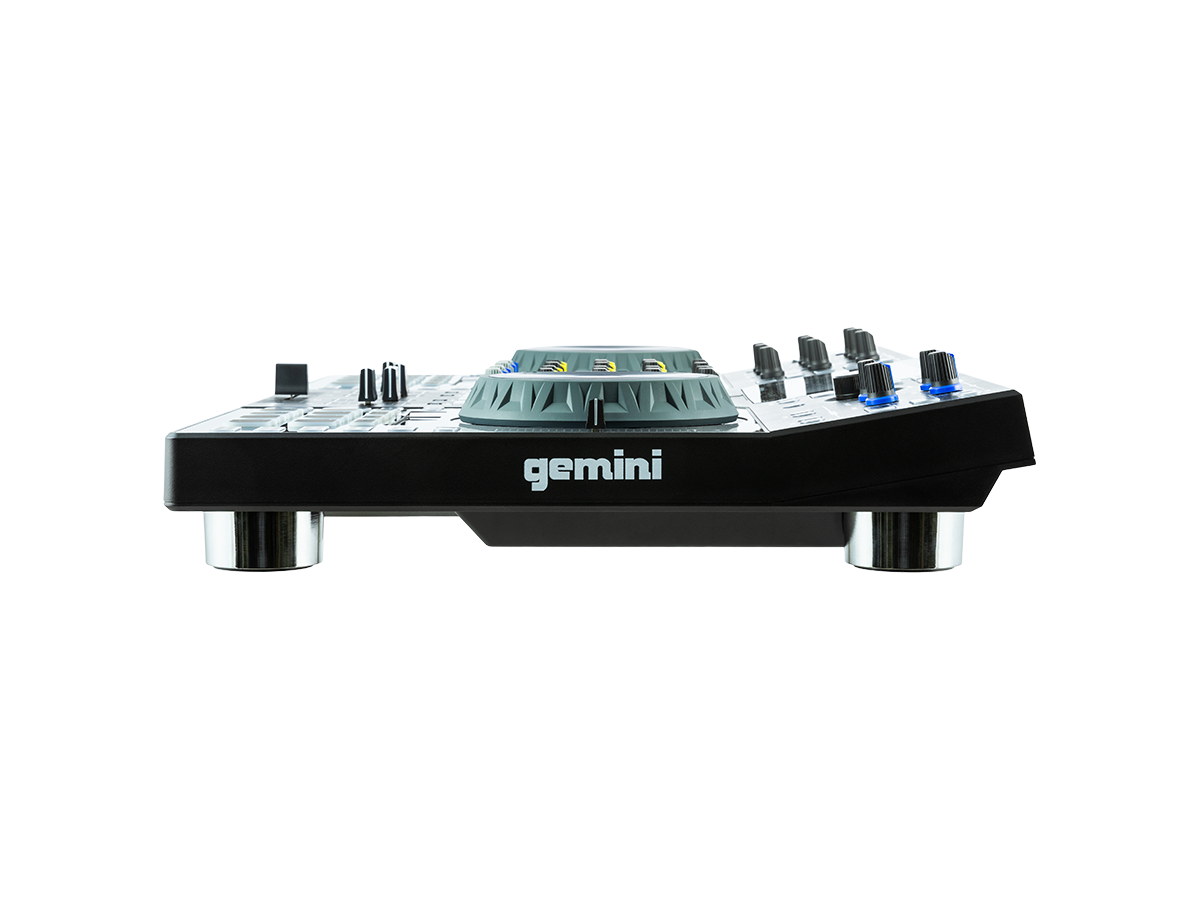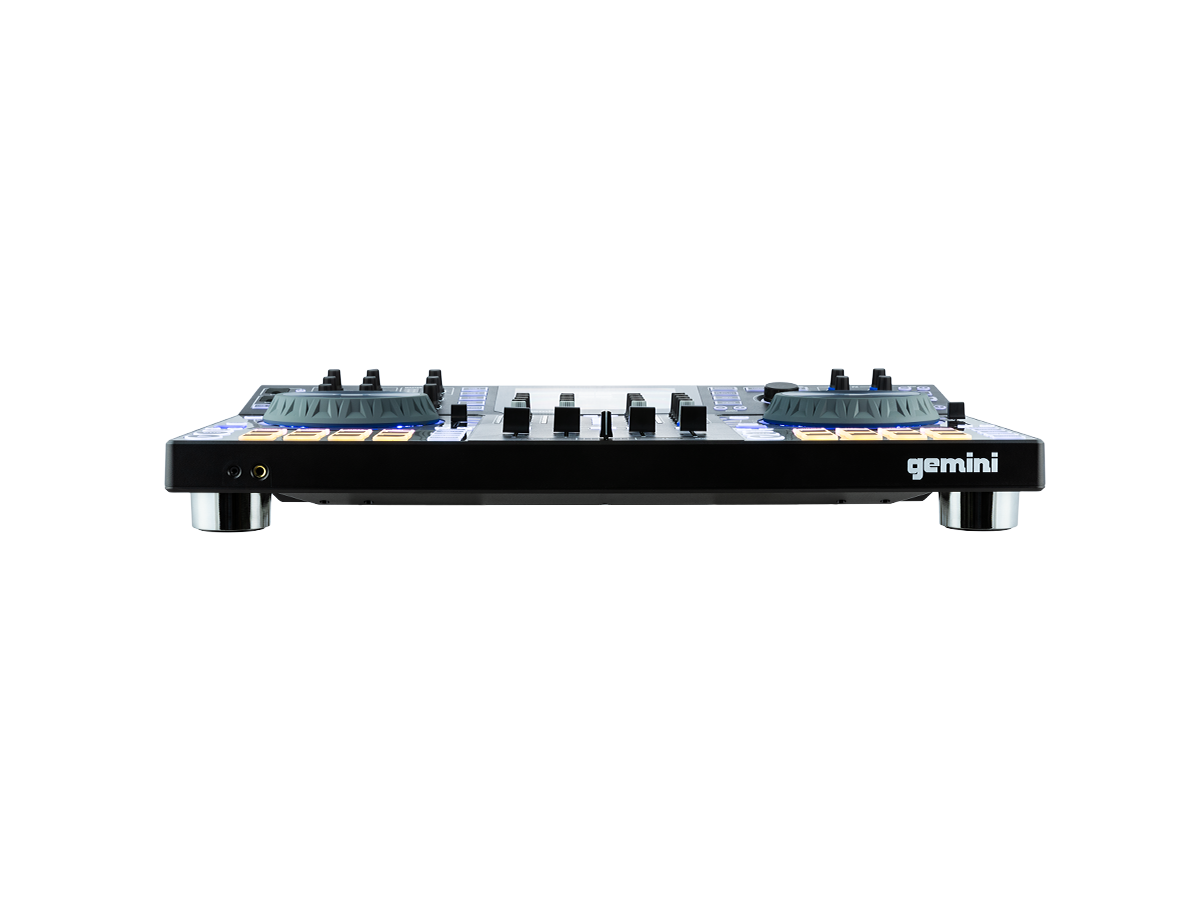 ---
SDJ 4000: Professional Dual Deck USB Media Player
Play Standalone
This sophisticated one-stop DJ solution eliminates any need to bring your computer to a performance. We've drawn on our years of experience in building media players for DJs to create the SDJ-4000. The SDJ-4000 is capable of phrase and beat syncing music, visualizing playback on a beautiful 7" display and beat synchronized effects. Of course, if your collection is large and you'd like to pre-analyze your tracks, our V-CASE software can do that for you. This is the perfect solution for today's professional DJs.
---
---
---
4-channel mixer, central color display, dual USB ports, and a totally embedded system with no computer or DJ software required.
Multicolor Performance Pads
---
With 8 multicolor performance pads on each side of the deck, the SDJ-4000 has more potential than ever to rock your crowd
---
Connect with up to 2 additional media players and use Link mode to share USB libraries and even sync external players.
---
Totally embedded solution – no computer required
4-channel mixer
16 rubber performance pads with LED lighting
Connect up to 2 USB drives, or use Ethernet link to connect to other media players by Gemini
2 microphone inputs with independent mixing and EQ control
High-resolution 6" platters with touch sensing
100 mm high-resolution pitch faders for precise track BPM adjustment
45 mm crossfader with adjustable curve, mini-innofader compatible
Channel effects for hands-on sound manipulation
Multiple master effects with selectable routing
---
Insert a USB drive with adequate free space into USB port #2 and press the record button (located directly underneath USB port #2). The record button will light red indicating that the recording is in process.
How can I connect my turntable to the mixer?
Select one of the open channels on the media player and plug the turntable RCA output into that input. Depending on your turntable, you may also need to change the position of the input switch from line to phono.
How can I use the SDJ-4000 as a MIDI controller?
First, connect the SDJ-4000 to your computer using a USB cable. Then, run the program you want to control with the SDJ-4000. The SDJ-4000 will show up as an available MIDI device in your software. Select it and the follow the MIDI mapping instructions for your chosen software. You can get the pre-made configuration file from the Downloads section of the page.