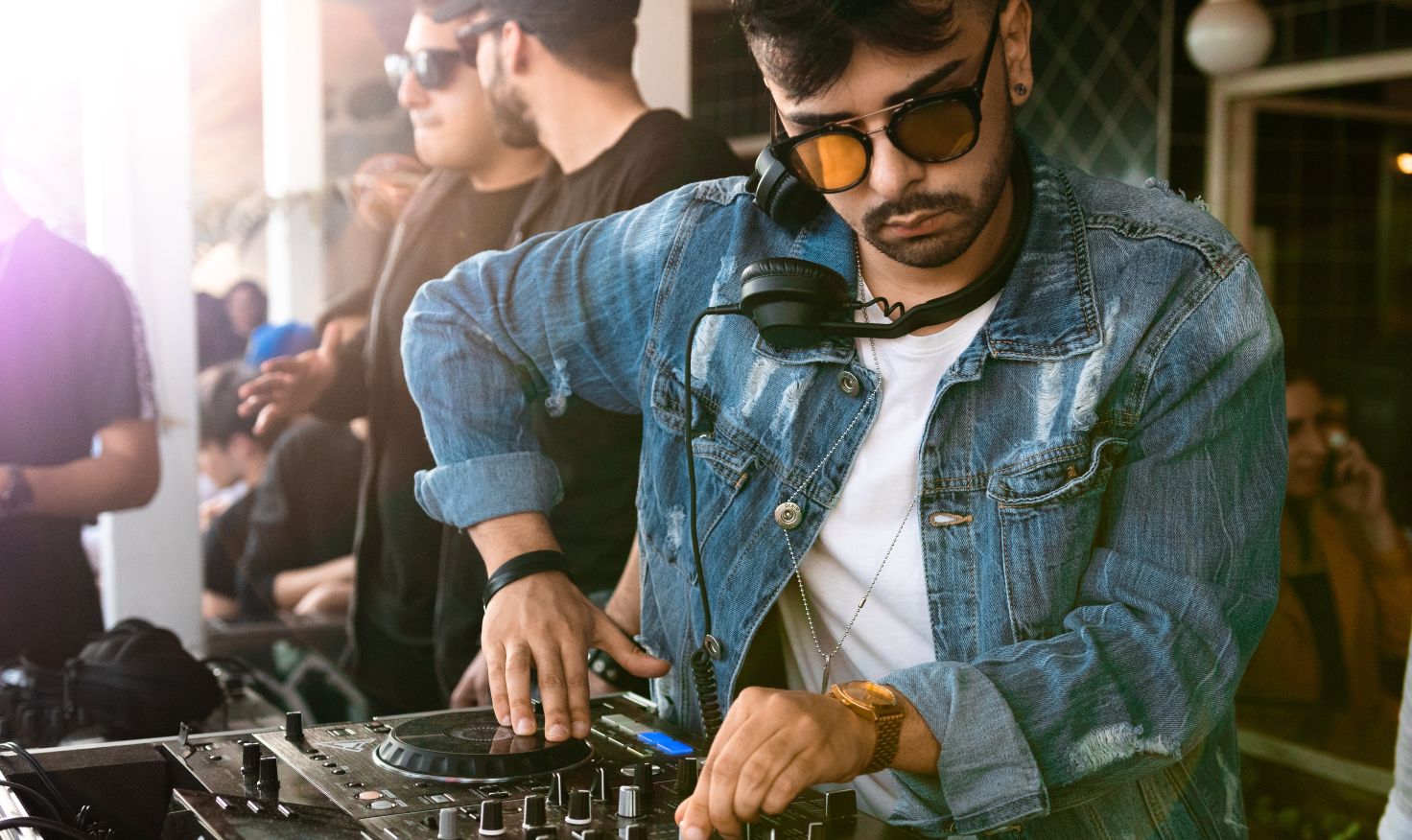 The Best DJ Equipment for Beginners: Where to Start
If you are new to DJing, the amount of equipment and software available can be overwhelming. Have no fear; all you need to get started is some entry-level DJ equipment that will allow you to mix and blend your music. This guide will help you figure out what gear you need and uncover some DJ essentials that all beginners should have in their arsenal.
Music Collection
When you're first starting as a DJ, it can be tempting to hit "shuffle" and let the computer do all the work. However, if you aspire to be successful, not only will you need DJ equipment for beginners, you need a solid music collection at your fingertips. In the beginning, you may wonder why you need a music collection at all. After all, aren't DJs just supposed to play whatever is popular at the moment? While it's true that playing current hits is effective, there are several other reasons why you need to have a curated music collection.
For starters, a music collection is a DJ essential that allows you to play what YOU want without relying on streaming services like Spotify or Pandora. With your library of songs, you have complete control over what gets played and can be more creative with your sets. You can mix and match different genres and styles at your pace and give yourself an extra level of professionalism. There are four main ways that DJs typically build their music collections: MP3s, CDs, vinyl records, and laptop computers.
DJ Controller
For anyone wanting to get into DJing, the process can seem daunting. What kind of equipment do you need? Will you need to take a course to master all those buttons and controls? Do you need to spend a fortune on the latest and greatest gear? The good news is that you do not need to break the bank to purchase DJ equipment for beginners. All you need is a laptop (or even just a smartphone) and some DJ software. But, if you want to take your skills to the next level, invest in a controller or mixer to reach your full potential.
A DJ controller is a physical piece of hardware that gives you control over the various software functions in your DJ program. The audio functions will vary from controller to controller, but they typically include faders, jog wheels, pitch controls, EQs, sync buttons, effects loops, and transport controls. Mixers allow you to control the volume and other settings for multiple audio sources simultaneously. Typically they have two main channel strips (left and right) for your music sources and a separate channel strip for each mic input.
DJ Software
As a beginner, you may wonder what DJ software is and why you need it. In short, it is a software program that allows you to mix music and create unique tracks by combining two or more audio files. Basic DJ programs will suffice if you are on a tight budget. However, the best software will not only allow you to mix audio files but also add special effects, transitions, and even visualizations.
Free software programs are available, but they tend to be quite limited in terms of features and functionality. If you want to be able to create professional-sounding tracks, then you will need to consider high-quality DJ equipment for beginners and upgrading your software.
Additionally, if you plan to perform live shows, you will need a program compatible with live input from turntables or CDJs. Many entry-level programs do not have the functionality for live performances, so check the specs before making your purchase. Initially, you may not have the budget to invest in top-of-the-line software, but that is ok. You can always work your way up, and with the right software and DJ essentials, you will be on the right track to becoming a professional DJ.
Turntables
Turntables are the centerpiece of any DJ setup. They are used to play vinyl records and can be used to scratch, mix, and blend the music. While digital DJing is very popular, many DJs still prefer to use turntables. Turntables provide extra control and flexibility that is hard to achieve with digital DJing. If you are serious about becoming successful, you will need to add them to your DJ equipment for beginners list.
Even though they can be a little intimidating for beginners, a good set of turntables will allow you to adjust the speed of the music, start and stop the music more precisely, and scratch and blend music more easily. Also, mixing on turntables will help you develop better timing and rhythm skills and make you a better DJ overall. When mixing music on turntables, if your timing is off even by a little bit, it will be very noticeable, and you will know what to do to improve.
Monitor Speakers & Headphones
When you're just starting as a DJ, it may be easy to become overwhelmed by all the gear and DJ equipment for beginners you need to purchase. While there are a lot of DJ essentials you can add to your setup as you become more experienced, there are two pieces of equipment that every beginner needs: monitor speakers and headphones.
Monitor speakers are designed specifically for DJs. They allow you to hear what you're playing without coloration or distortion. That is extremely important when you're starting, as it helps you to train your ears to recognize different sounds and techniques. As you become more experienced, you can begin mixing on regular speakers, but we recommend starting with monitor speakers.
In addition, headphones are an essential piece of DJ equipment for beginners. Headphones allow you to cue up songs without the audience hearing them. They also allow you to hear subtler sounds that might be difficult to pick up on speaker monitors. For example, if you're trying to beat match two songs with a similar tempo, headphones can help you fine-tune your mix and get it perfect before going live on the main speakers.
As you can see, making your first purchase for a DJ setup can be overwhelming, but with careful consideration of the essentials, you can make an informed decision on what to buy. Today, we have outlined the basics that every beginner DJ should consider when building their equipment list. Hopefully, this will help you start your journey toward becoming a great mixer and beat producer. Shop for your own DJ equipment for beginners at Gemini Sound, and let us know if you need any assistance!