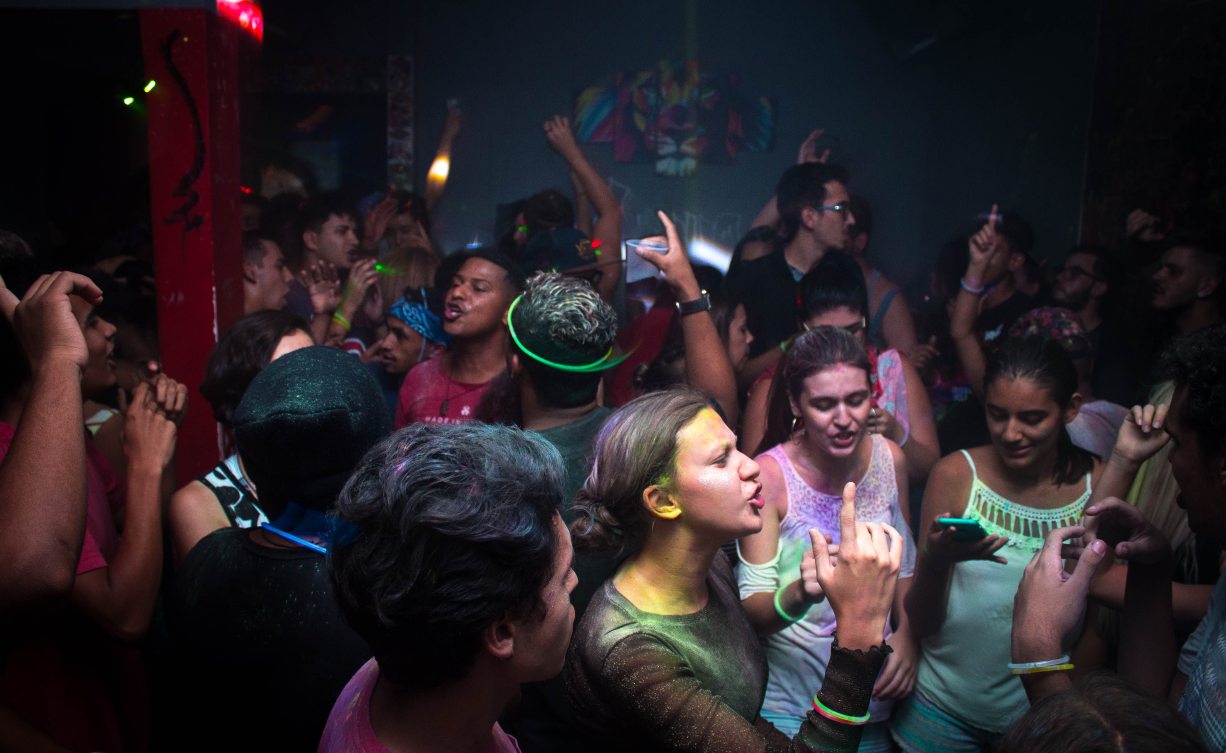 5 Best Speakers for House Parties
If you're looking for the best types of speakers for house parties, you've come to the right place. We all know house parties are a great way to socialize, let your hair down, and have serious fun. But they can be even better if you have the right speakers. So today, we'll share some information on house party speakers to help you choose the right speakers for your needs. Whether you're planning a house party or a pool party or want to upgrade your home audio system, read on for the best speaker recommendations. 
PA Speakers
PA speakers, or public address speakers, are a type of loudspeaker that amplifies sound. Their most common usage is for outdoor settings, such as concerts or political rallies, but they can also be used indoors, such as in clubs or houses. PA speakers come in several shapes and sizes and can be either passive or active. They are one of the best speakers for house parties because they require little space and provide high-quality sound. 
When choosing a PA speaker, there are a few factors you need to take into account. Size and wattage will matter. Typically, the larger the speaker, the more powerful it will be. So be sure to consider the size of the room where you plan to use the speakers. Another factor for you to consider is cost. PA speakers can range in price from a few hundred to several thousand dollars. If you are on a tight budget, consider getting a used PA speaker. 
DJ Speakers
DJ speakers are essential equipment for any DJ or musician who wants to put on a great show, and are commonly thought of among the best speakers for house parties. The enhanced sound quality is one of the main benefits of using DJ speakers. Manufacturers design them to produce crystal clear, well-balanced sound across all frequencies, which means they can reproduce low frequencies (bass) and high frequencies (treble) with equal clarity. If you are serious about entertaining your guests, these will ensure that your music will sound great no matter what genre you're playing.
Another great benefit of DJ speakers is the powerful audio output. Most DJ speakers are 1000 watts or more, which is plenty of power for even the largest get-togethers. If you make the correct selection and choose the best DJ speakers for house parties, you can confidently create a well-rounded sound that everyone will enjoy. With their rugged construction and versatile connectivity options, you can use several audio sources at multiple venues whenever you choose to rock the party. 
Powered Bluetooth Speakers
Are you looking for a portable, high-powered speaker that you can take with you to house parties or outdoor gatherings? Well, powered Bluetooth speakers may be just what you need. They are some of the best speakers for house parties because they are portable, powerful, and versatile. Bluetooth connectivity makes it easy to connect to devices such as your smartphone or laptop computer, which reduces the amount of equipment you need to carry. And with the extra USB ports, you can even charge your devices. 
Powered Bluetooth speakers are small and lightweight. If you are a DJ or musician who needs to bring speakers to gigs, this will shorten your setup time. Despite their small size, powered Bluetooth speakers pack a punch. They offer superb sound thanks to their powerful amplifiers and bass-enhancing drivers. So whether playing music for a small gathering or a large crowd, everyone will be able to enjoy your music.
Waterproof Party Speakers
When it comes to throwing a great pool or beach party, music is essential. It sets the mood, gets people dancing, and generally gets everyone in a good mood. But if you're using regular speakers, your party might not be as memorable as you'd like. That's why portable, waterproof party speakers with LED lighting are the way to go. Waterproof party speakers are some of the best DJ speakers for house parties, and you can place them in the water. You can take them with you wherever you go, whether you're throwing a pool party at home, heading out to the beach, or going to the lake.
Most of these speakers come with built-in batteries, so you don't have to worry about being near an outlet, and they're often small enough for a beach bag. Waterproof party speakers have built-in LED lighting that creates a fun and festive atmosphere. And because the lights are inside the speaker box, you don't have to worry about setting up separate lighting fixtures. For nighttime events, the ability to float and withstand exposure to water makes waterproof speakers a no-brainer when it comes to the best speakers for house parties. 
Home Karaoke Speakers
Everyone loves to belt out tunes in the shower, but it takes courage to do it in front of an audience. Hosting a karaoke party is a great way to break people out of their shells while showing off their vocal chops (or lack thereof) in front of friends and family. But do you need professional karaoke equipment, and if so, how can you make your party go off without a hitch? How about a home karaoke system with Bluetooth connectivity so you can stream songs wirelessly from your phone or tablet?
Home karaoke speakers are small, non-intrusive, and some of the best speakers for house parties. They are easy to set up and come with built-in woofers and tweeters that deliver powerful sound that will fill any room. And if you want to bring the house down, some home karaoke speakers even come with an additional subwoofer that will add extra impact to your performance. You can pick up a good set of home karaoke speakers at an affordable price, making them the best DJ speakers for house parties to get started within the world of karaoke without breaking the bank.
As you can see, there are many different party speakers, and not all of them will be suitable for every type of party. Your personal best speakers for house parties will ultimately be chosen to create the perfect atmosphere and maximize enjoyment. Take what you've learned today and find the best party speaker for your next event.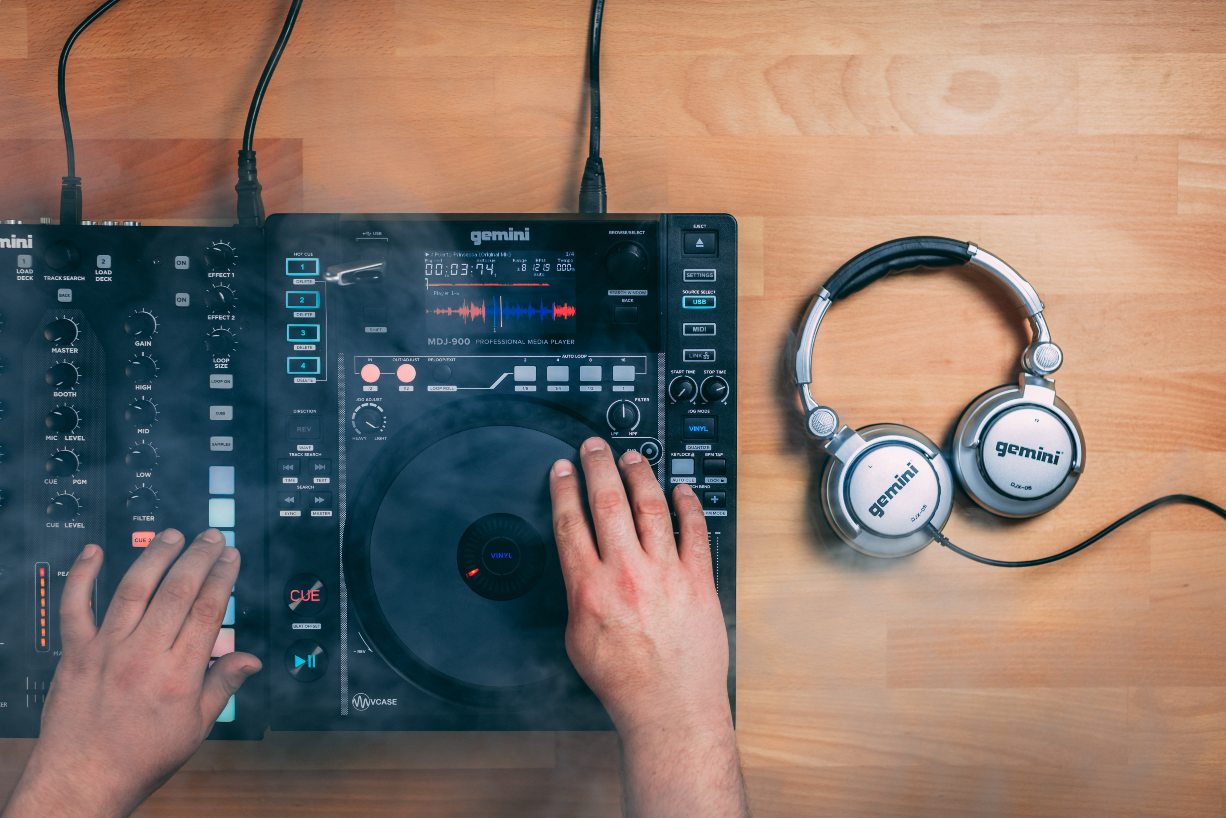 Becoming a successful DJ takes more than just learning how to mix and scratch tracks. If you're willing to put in the effort, however, you will find several resources available to teach you how to...
Read more