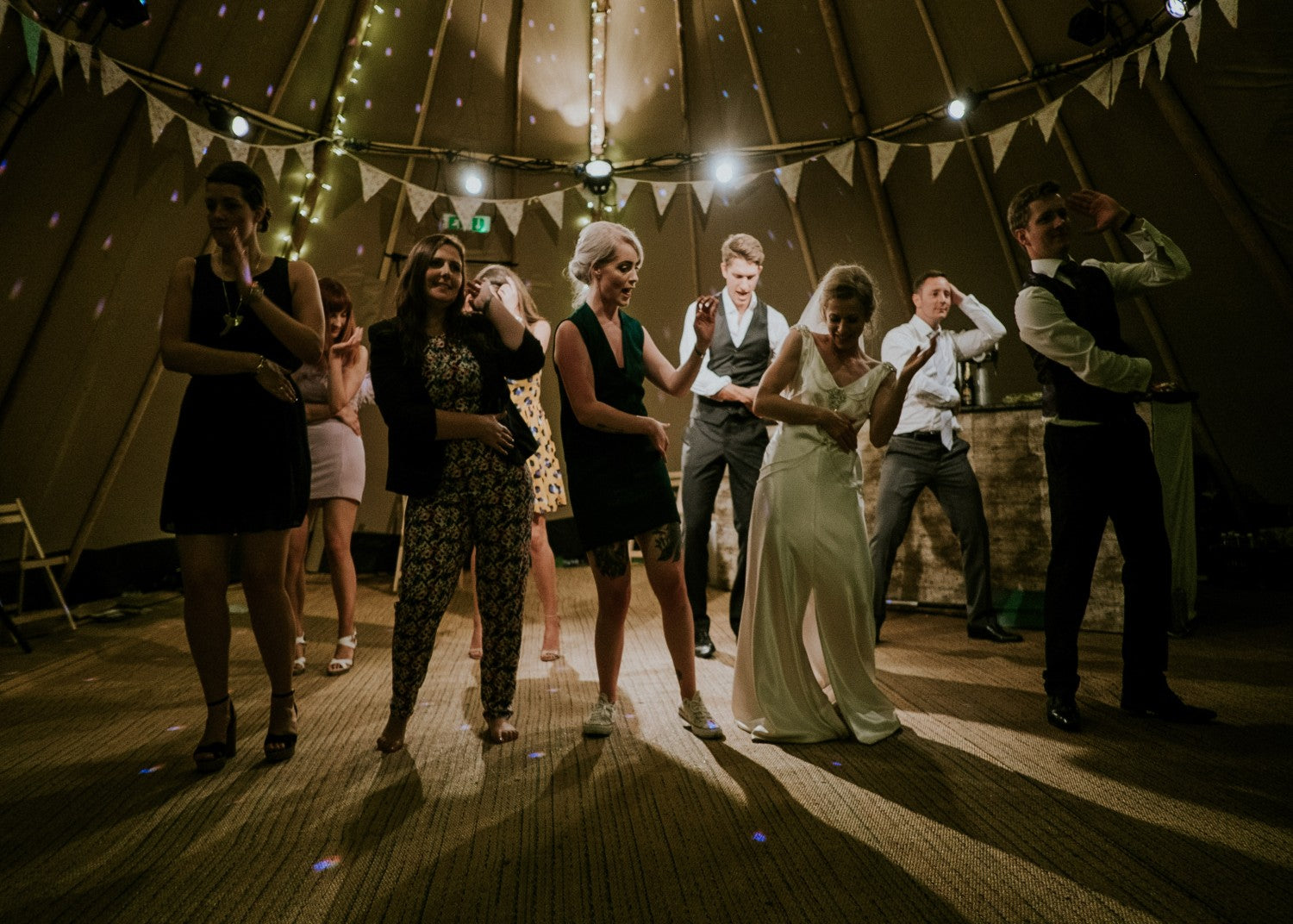 How to DJ Your Own Wedding
Ready to tie the knot, but don't have enough money in your budget for a DJ? Stop fretting. You can skip paying a DJ and still make sure that your nuptials include all of the music you desire. With preparation and practice, anyone can ace this task, leaving more money available for other vital expenses such as the honeymoon or flowers. In this post, we will provide tips on how to DJ your own wedding so that everyone in attendance will enjoy themselves.
Evaluate Your Venue for Equipment Needs
Preparing for a wedding can be stressful, but you can figure out how to DJ your own wedding by paying attention to the details. If you want the event to be drama free, your first step is to evaluate the venue carefully, as this assessment is critical to bringing your vision to life. When visiting potential wedding venues, gather measurements of the reception area and see how high the ceilings are to determine audio equipment needs. Check how many outlets there are, how much power you can access, and the lighting potential.
Before you decide on a particular venue, ask the coordinator if they have policies regarding audio equipment and what the specifics are. Most coordinators have experience and know what other patrons have done to DJ a wedding and how you can do the same. Additionally, check to see how flexible they are with setup and breakdown times. If they can grant you more time, it could make a big difference in how smoothly your night runs.
Assemble Your Audio Setup for a Trial Run
Throwing your own wedding is no small task, especially if you're learning how to DJ it too, but with the correct equipment, you can guarantee that your guests will have an unforgettable time. To ensure they do, bring a laptop, PA speakers and mixer, DJ controller, wireless microphones, and USB sticks for backup playlists. While it might seem like having only a smartphone and some speakers will suffice - trust us when we say this is not the best choice for your special day.
If all of this sounds stressful and costly, relax. You can still figure out how to DJ your own wedding without overspending. Search for budget-friendly solutions, like a portable PA system, that you may not have considered. It is also a good idea to reach out to family and friends who might own quality audio equipment or know how to DJ a wedding. This approach is often affordable, convenient, and reliable for a one-day event.
Build Multiple Playlists for All Ages
Music is an integral part of any wedding celebration, and making sure your playlist is spot-on will make it a night to remember. If you want to DJ your own wedding, consider how many people are planning to attend and their ages. Of course, you want to cater to the individual choices of the bride and groom, but most likely, your guests will span multiple generations, and there may be friends or family with different tastes in music.
To make sure you have all your bases covered, you can ask guests what songs they'd like to hear in the invitation, so you can incorporate their memories into your special day. Just have them email their selections or preferences back to you, and you'll have a solid foundation to build your playlists. With timely RSVPs, it will be easier to map out individual tracks to DJ a wedding, and you'll know how to structure them for a fun and exciting reception. If you want to make the process easier, try using Spotify DJ mode, a wedding app, or ask your favorite music-loving friend to DJ your own wedding and explain how you want the day to progress.
Designate an Emcee & Music Captains
Designating an emcee is one of the best decisions you can make if you want your wedding to run smoothly. Without one, the likelihood that you'll experience several awkward gaps while waiting for announcements is sure to increase. Even though you chose to learn how to DJ your own wedding to save money, this will be an occasion where everyone wants to enjoy the day celebrating with the newlywed couple, so leave no stone unturned. The emcee can be a family member or friend, or you can hire someone to handle the job.
After considering how you plan to DJ your own wedding, take some time to think through the entire event. Do you want to spend most of the evening playing music and transitioning songs? Will your partner agree to let you DJ the whole time? If the answer is no, it's best to appoint one to two music captains to help you out and free up your time.
To find the right person and keep your budget in check, seek out family or friends with a passion for DJing, or at the very least an interest in music. Worst case scenario, hire a beginner willing to DJ a wedding and show them how you expect things to run. You could offer them a low flat fee if they request and provide them with the playlist, so all they need to do is focus on equipment setup & breakdown, lighting, and keeping the music flowing.
Overall, if you learn how to DJ your own wedding, it can be a great way to save money and make sure the music is exactly what you want. However, don't forget to factor in the cost of equipment rental or purchase as well as any extra help that may be needed. If you need information or have any questions regarding audio equipment for your wedding, give us a call at Gemini Sound. Our experts are here to assist you every step of the way and help you get the best bang for your buck!