Exciting Audio and Speaker Trends for the New Year
Audio technology has quickly advanced, bringing us an array of options to enjoy our favorite music and audio content. 2023 is upon us, so it is time to explore some of the most progressive audio trends in sound tech. Whether searching for a new home speaker setup or just curious about what advancements are hot right now, this post can help guide your decision-making process. From DJ setups to high-quality speakers - there are plenty of ways available today that let you experience incredible sound at home or while performing.
Immersive Sound Experiences
As audio trends shift in the modern era, many audio connoisseurs prefer to have immersive sound experiences in their homes. A fully-equipped home speaker setup is no longer just a luxury but has become a practical add-on for a high-quality entertainment experience. High-end speakers, receivers, and audio systems can now create an audio space that channels theater-level quality audio directly into the comfort of your private living room. Combined with video options like 4K TVs or projectors, expressing artistic intent through sound is becoming more accessible for audio hobbyists and enthusiasts alike.
To create an extraordinary sound experience, multiple speakers, receivers, amplifiers, and media players are necessary. For optimal results, experts recommend installing the speakers in all corners of the room while adding a subwoofer for bass frequencies and extra channels for rear or height effects. An even more enticing audio trend for home enthusiasts is advanced Dolby Atmos with decoding capability on certain receivers, which can create 3D audio-visual pleasure with the proper speaker setup.
8D Audio
8D audio is a rising trend becoming increasingly popular with music lovers and techies alike. It involves mixing equalization techniques, spacial reverb, and multiple audio frequencies to create a brain-stimulating sound that is extremely difficult to replicate with a home speaker setup. This technology creates an audio experience in which sounds seem to pan around the listener, making it feel like they are in a much larger space with 3D effects. 8D audio has made strides in recent years not just for its immersive sound qualities but also for its accessibility. With Bluetooth, DJ headphones, and earbuds becoming more affordable, users on a budget can experience hot new audio trends like this and hear sound like they never have before.
In addition, many individuals with ADHD believe the three-dimensional audio experience stimulates the brain in a more relaxing way than traditional audio. With the ability to provide multi-dimensional audio effects by shifting audio waves through 8 directions, the listener often feels as if they are floating. Not only does this technique create a more immersive and life-like listening experience, but research has suggested that it might also have positive benefits for brain health. According to a recent article, this unique audio trend can stimulate and relax the brain by providing mental clarity, improved focus and concentration, lowered stress levels, and increased productivity.
The Use of AI for DJ Mixes
AI is becoming more integral in many aspects of today's society, including the music industry. At this moment, DJs are revolutionizing the audio industry with the help of AI technology. Professional DJs are taking advantage of this audio trend to produce unique and creative mixes that push all boundaries with algorithms that quickly match beats and detect new cues they may not have discovered. As a result, this relieves them from having to search for music manually or remember a bevy of tracks - giving their sets an almost limitless array of options without any extra effort.
If you're an individual who relies on home speaker setups, this is a powerful resource. With just a few clicks, a beginner DJ or home party enthusiast can change their designated playlist from traditional audio tracks on an MP3 or vinyl record to a streaming service in minutes. AI enables DJs of all levels to create original music to stay ahead of the curve and excite crowds in any venue with fresh audio experiences like never before. With premium AI options, the software can read the room like a human and adjust the music to increase engagement.
Portable Bluetooth Speakers
In the aftermath of the COVID-19 pandemic, portable Bluetooth speakers have continued to gain traction among DJs, audio trendsetters, and home party enthusiasts. Wireless capabilities allow users to quickly connect to devices without the need for cumbersome cables or cords. Not only do Bluetooth speakers allow for quick setup, but they are also lightweight and convenient to transport from place to place. The crystal clear sound quality you can get from these speakers makes them just as suitable for playing music outdoors for backyard parties, weddings, or gatherings at the beach, as for indoor home speaker setups or nightclubs.
Over the past year, the increasing need for human connections has led people outdoors to get together with friends and family more frequently. Beach and pool parties are just as enticing as ever before. And now, waterproof speakers have become the rage and one of the latest audio trends. The sound performance is equivalent to what you find in a traditional home speaker setup, which is ideal for outdoor events. These speakers are lightweight and float, which makes them the ultimate audio solution. To provide even more excitement, many waterproof speakers feature beat-matching LED lighting that pulsates to energize the crowd.
Virtual DJ Programs & Software
DJ cloud-based software has become one of the latest audio trends for beginner DJs ready to get their feet wet without making an initial investment. Websites and innovative software now allow aspiring DJs to sharpen their skills via free programs or subscriptions without home speaker setups or audio equipment. Each app typically includes crossfaders, up faders for each deck, turntables, EQs, filters, loops, play buttons, effects, slicers, and playlists. Today's online programs don't require downloads or installation, are easy to use, and are available on Mac, Windows, and Chromebooks.
With the ability to add songs from MP3 files, Google Drive, Dropbox, or a hard drive, users can hone their skill sets with their private collection. DJ software programs, such as V-Case, have been vital to the industry for years. However, since 2020, demand for all-inclusive web-based programs without audio equipment has continued to soar, and this sector is gaining serious momentum. Now DJs and home enthusiasts have the power and freedom to curate music playlists for an audience, remix audio selections in real-time, and access audio samples and tools right from the web portal. With this technology, DJs can reach new heights with their audio production conveniently and efficiently from the comfort of their homes.
Undoubtedly, the audio world is quickly transforming, and new audio trends in music production are emerging every day. From immersive sound experiences to web-based DJ programs and portable Bluetooth speakers, there's something for everyone - regardless of their skill level or budget. If you need advice on what equipment best suits your needs, don't hesitate to reach out. Our experienced team will cover you from start to finish so you can confidently create unique music. We look forward to helping make your vision a reality!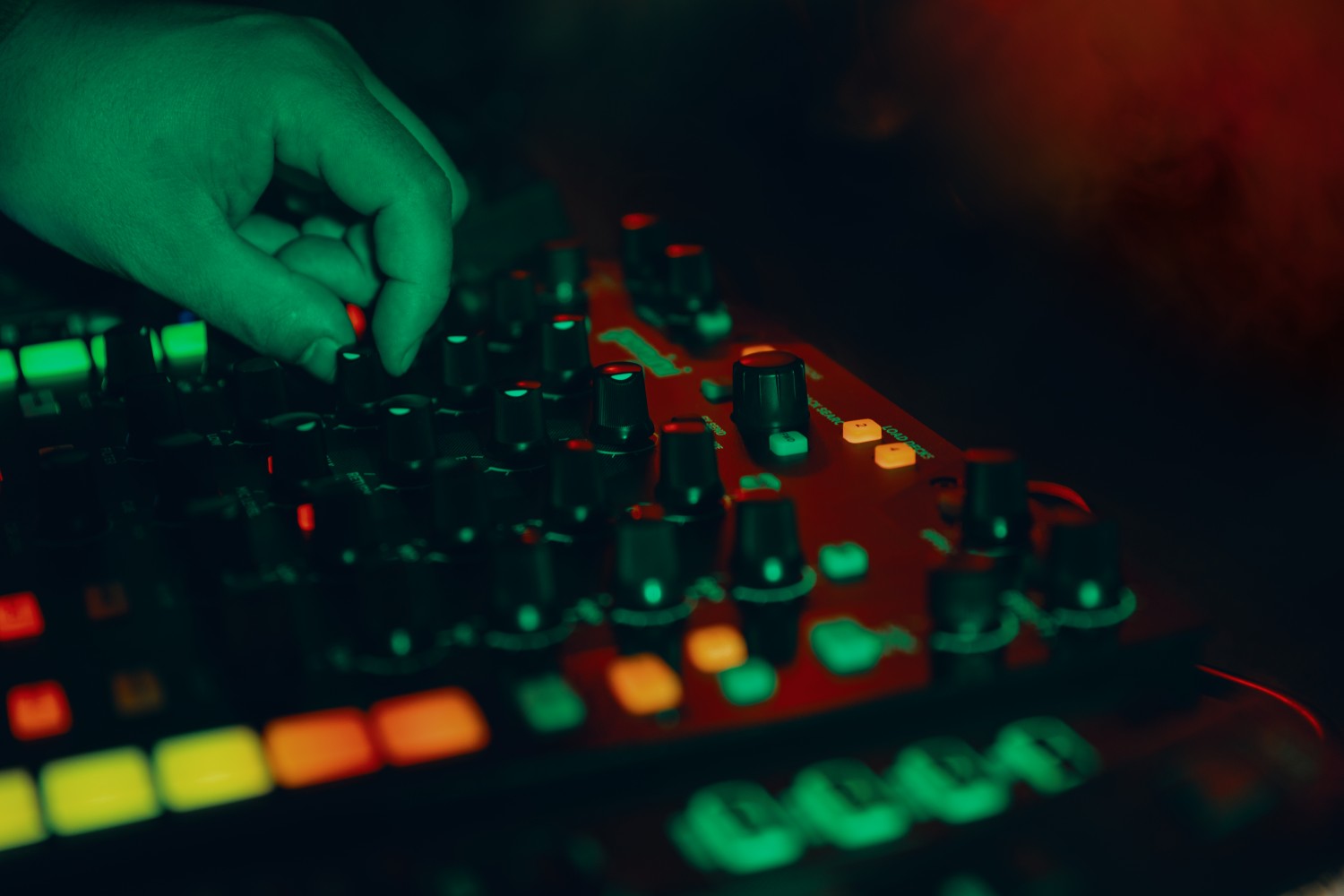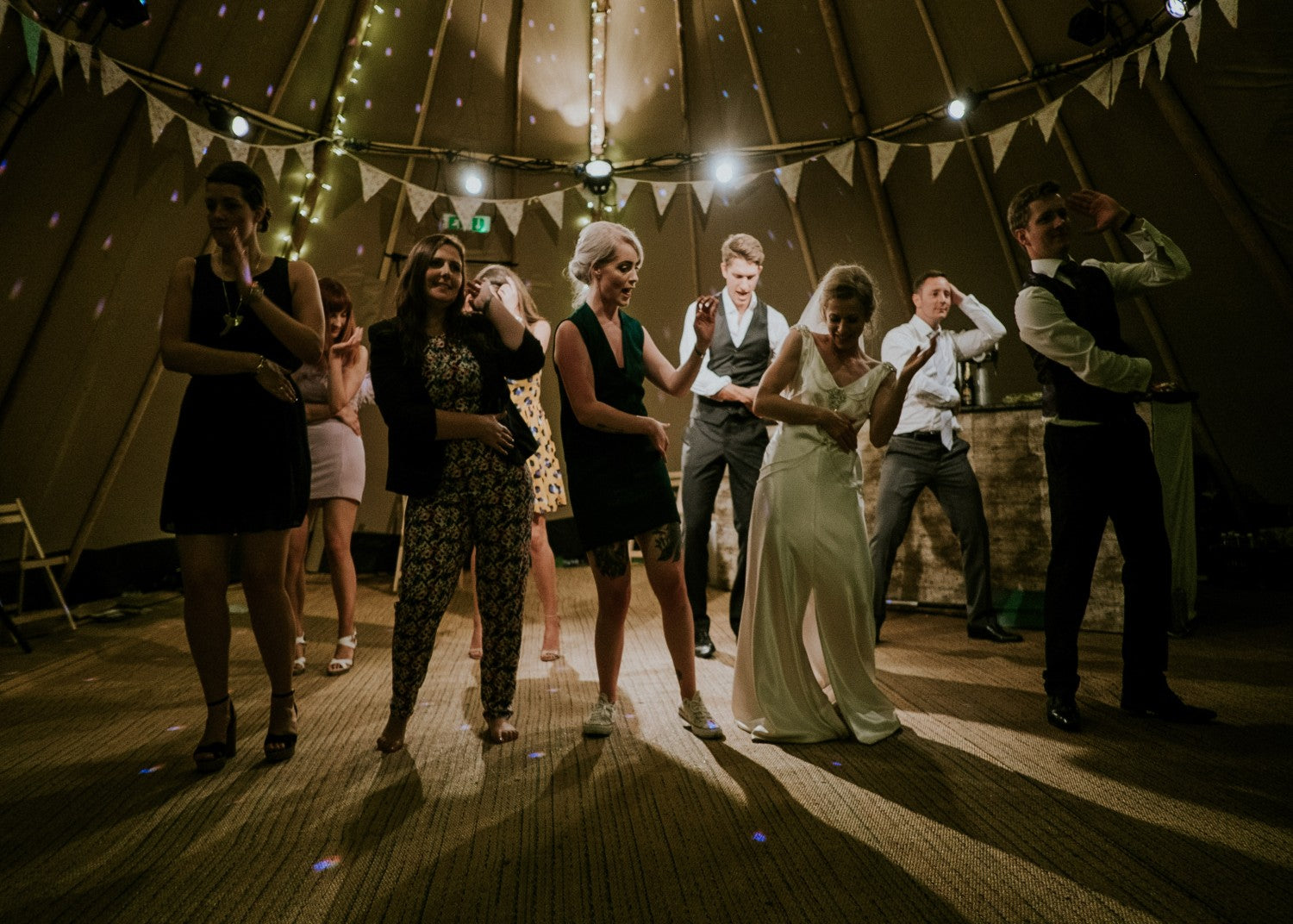 Ready to tie the knot, but don't have enough money in your budget for a DJ? Stop fretting. You can skip paying a DJ and still make sure that your nuptials include all of the music you desire. With...
Read more