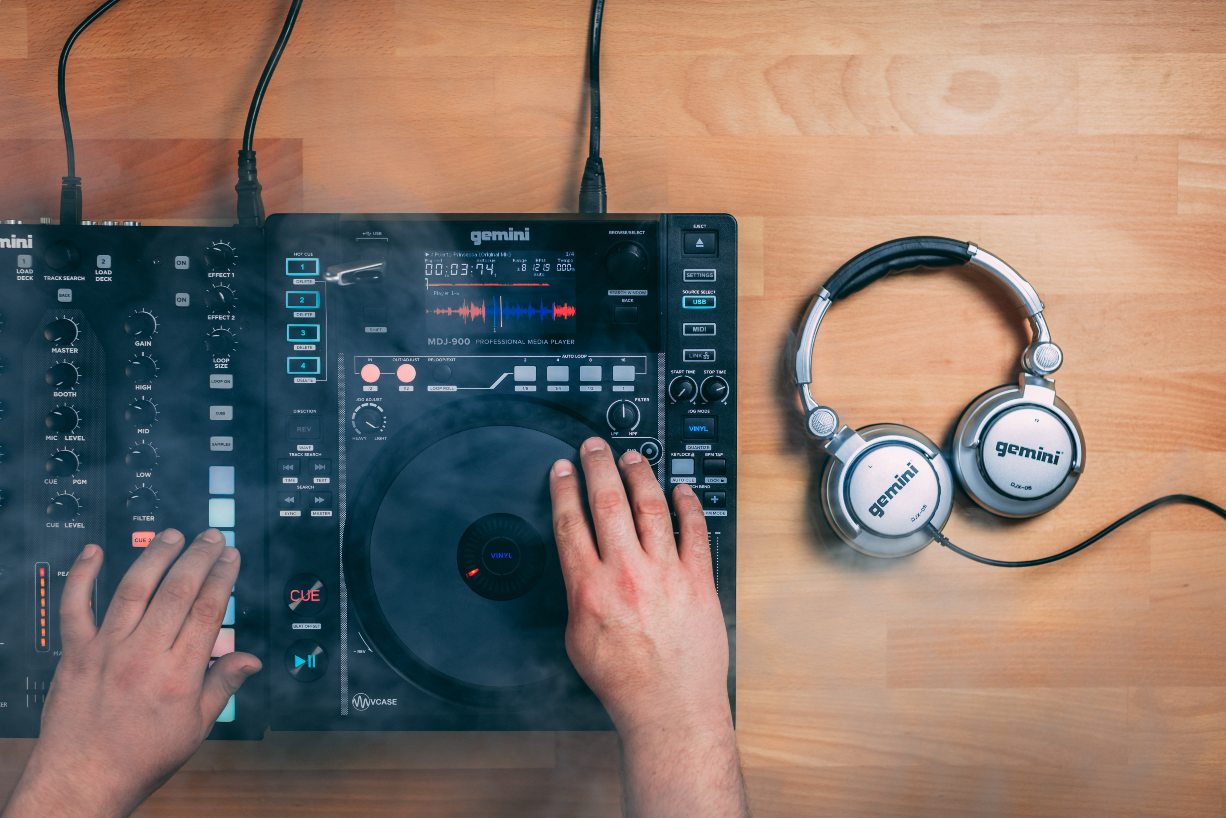 How to Become a DJ in 5 Steps
Becoming a successful DJ takes more than just learning how to mix and scratch tracks. If you're willing to put in the effort, however, you will find several resources available to teach you how to become a DJ. Today, we'll discuss some basic steps you need to know, from choosing the right equipment to developing your unique style. We'll also provide a few tips for getting your music heard by the right people. So if you want to know how to start DJing, keep reading! 
#1 - Decide Which DJ Style Fits You
For anyone considering a career in DJing, it is critical to learn about the different types of DJs and what they do before making any decisions. There are many different paths a DJ can take, and each has unique challenges and rewards. If you understand the basics of each type of DJing, you can decide which route aligns with your goals.
For example, radio DJs are the voice of the radio station. They play music, conduct interviews, and provide commentary on the latest news and events. Club DJs are responsible for creating an atmosphere that encourages people to dance. They play a mix of music that keeps people moving and often incorporate sound effects and other audio elements into their sets. And mobile DJs provide music for events such as parties, weddings, and corporate functions. So, the first step in learning how to become a DJ is to find your passion.
#2 - Build Your Music Library
When you decide to learn how to start DJing, it can be tempting to play whatever is popular at the moment. After all, that is what people want to hear, right? But, if you want to stand out from the crowd and develop your unique style, you need a well-stocked music library at your fingertips. When you have a wide variety of music to choose from, you will naturally start to develop a deeper understanding of different genres and subgenres. This knowledge will help you see how tracks fit together and how to create seamless transitions between them.
Part of being a great DJ is knowing how to read your crowd and play the right music to get them moving. If you only have a limited selection of songs, it will be much harder to gauge what type of music your audience is in the mood to hear. However, if you have a wide range of songs at your disposal, it will be much easier to read the crowd and make on-the-spot decisions about which songs to play next. That's how you become a memorable DJ.
#3 - Purchase DJ Hardware & Software
When you first learn how to start DJing, you will quickly discover that your hardware and software are just as crucial as your talent and skills. To put on a great show, you need quality equipment. Without it, you won't be able to showcase your talent to your audience. With DJ hardware, you can physically control the music at your pace. Items like mixers, turntables, and controllers, will help fine-tune the sound of your music and make sure that it sounds great for your audience.
On the other hand, DJ software is just as critical to your performance as your hardware. High-performing software allows you to control the music on a digital level. With quality software, you'll be able to edit your tracks, create custom loops, and add special effects. You can also use your software to create custom visuals that complement your music and enhance your performance. The number one goal when learning how to become a DJ is to give your audience an unforgettable experience, so be sure to purchase quality equipment. 
#4 - Master Your Craft
There's no one formula for learning how to become a successful DJ. However, there are some things that all great DJs have in common. They're passionate about music, practice regularly, and always look to improve their skills. The key to becoming a great DJ is practice. If you're serious about mastering your craft, prepare yourself to put in the hours. Dedicate at least 30 minutes daily to practicing your mixing and scratching techniques.
We live in a digital age, so you have no excuse for not keeping up with the latest industry trends. There are dozens of online courses available that can teach you everything from basic mixing techniques to advanced scratch routines. By taking an online course or two, you'll ensure that you're always up-to-date on the latest trends and developments in the world of DJing. If you want to take your skills to the next level, consider attending a DJ school to learn how to start DJing like a professional. At DJ school, you'll learn from some of the best DJs in the business and get hands-on experience with top-of-the-line equipment. 
#5 - Build Your Brand
As a DJ, your brand is everything. A big part of learning how to become a DJ is learning how to build your personal brand. It will set you apart from the hundreds (or even thousands) of other DJs out there. And it can make people want to book you for gigs and help you attract and retain fans. To build your brand, start by figuring out what makes you unique. What are your strengths? What is your expertise? Once you understand what separates you from the pack, start promoting yourself accordingly. Use social media, word-of-mouth marketing, and good old-fashioned hustle to get your name out there.
In the music industry, connections are your lifeblood. To make it as a DJ, you need to start networking and getting to know the prime movers in your scene—the promoters, club owners, other DJs, etc. Attend industry events, introduce yourself, and exchange business cards. The more people you know, the better your chances of landing gigs and growing your career. And be sure to accept any invitation to perform. Whether it's a private party, a small club, or a wedding reception, every gig is an opportunity to refine your craft. So say yes to every gig that comes your way, and don't be afraid to experiment with new genres and styles of music.
Learning how to become a DJ isn't hard if you follow the tips we've shared with you today. If you are relentless and dedicate yourself to mastering your craft through practice and learning from the best, you can achieve success as a DJ. Thanks for reading!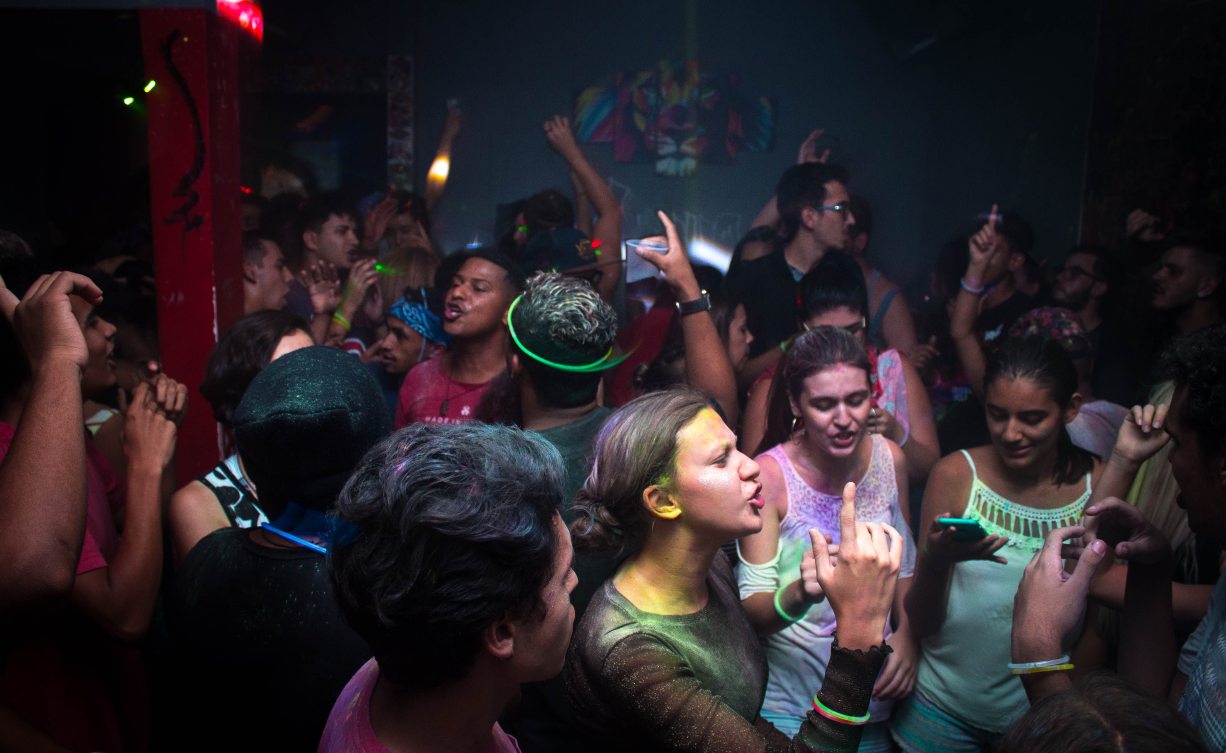 5 Best Speakers for House Parties
If you're looking for the best types of speakers for house parties, you've come to the right place. We all know house parties are a great way to socialize, let your hair down, and have serious fun...
Read more