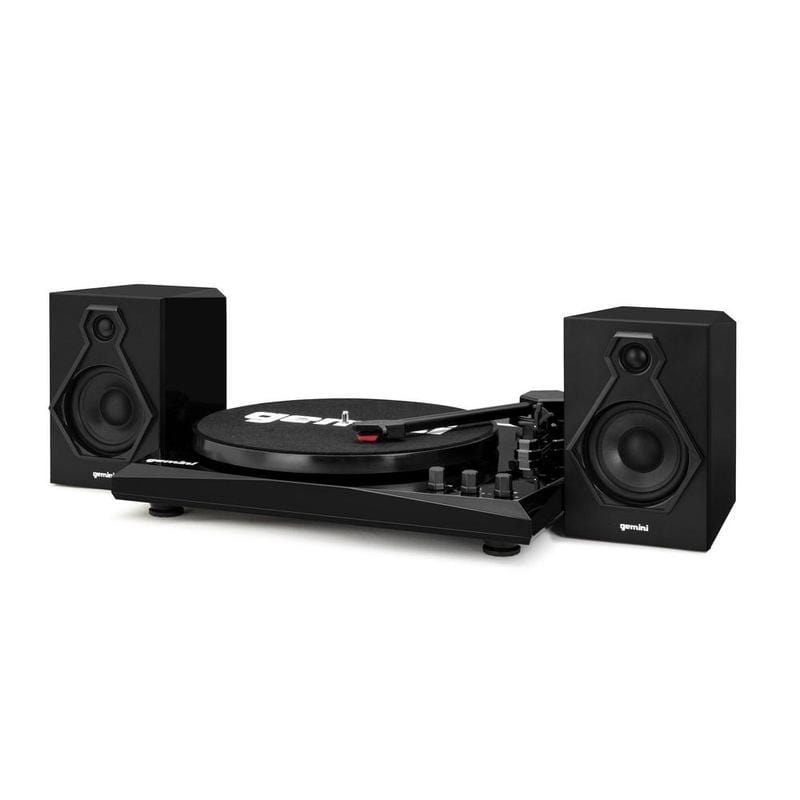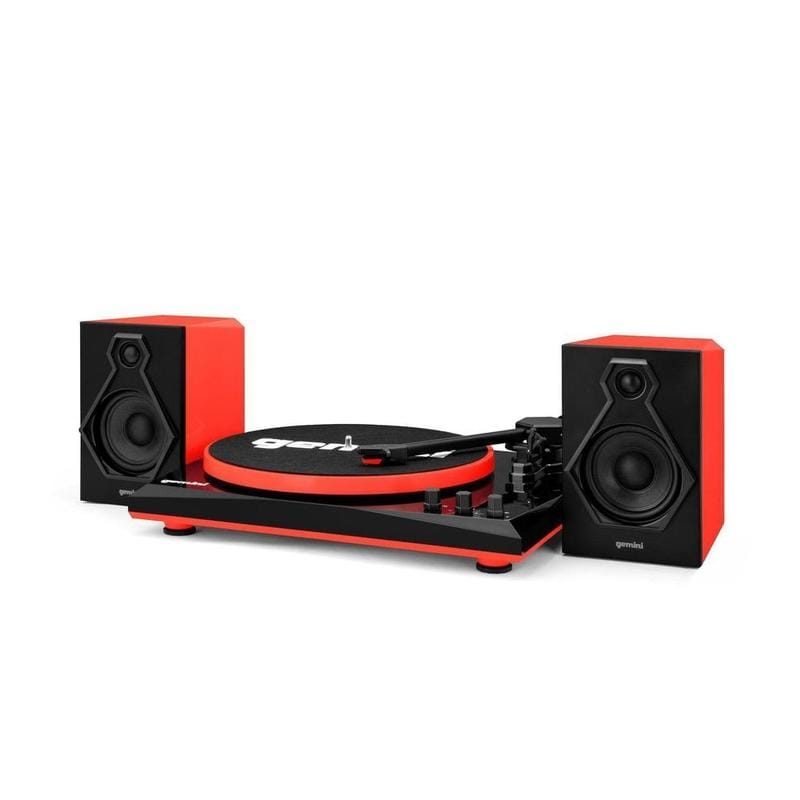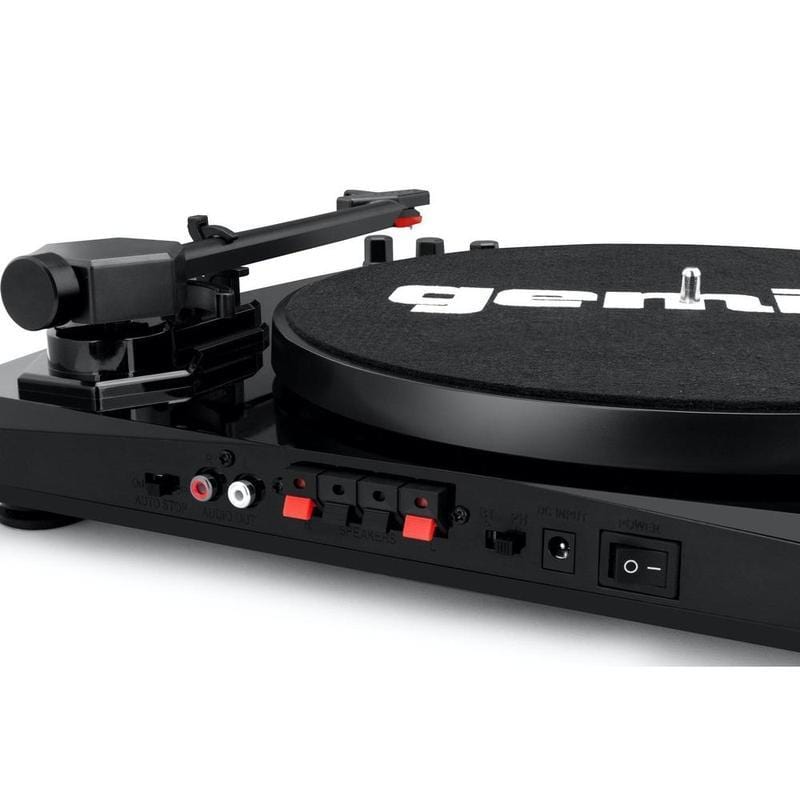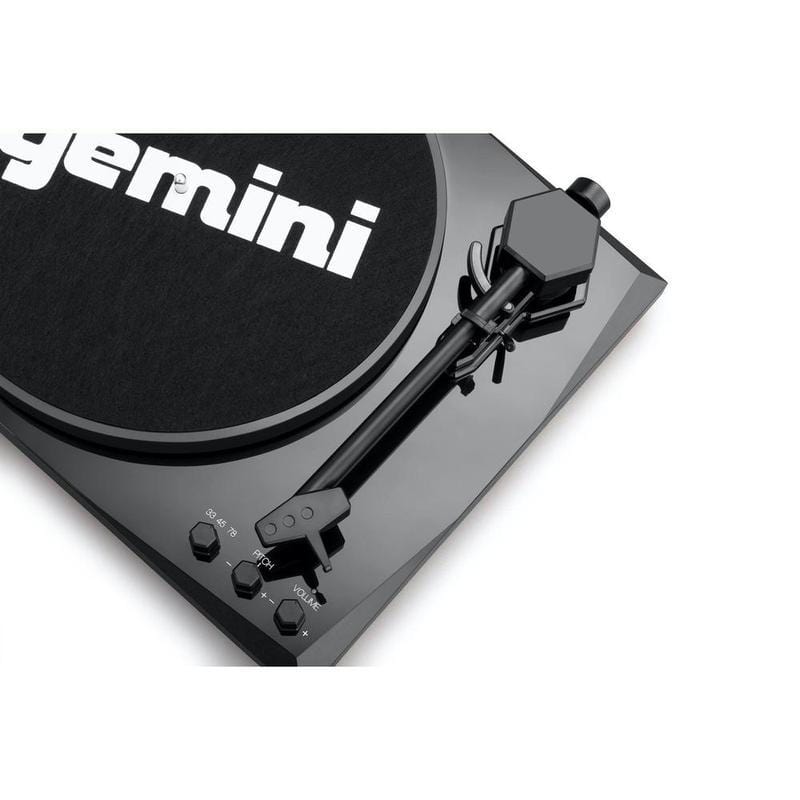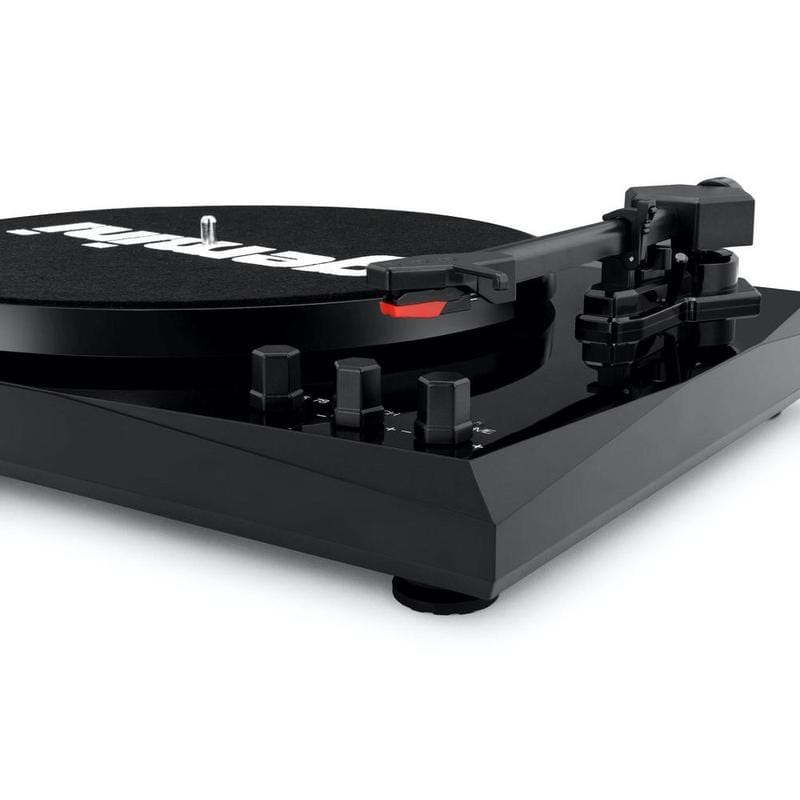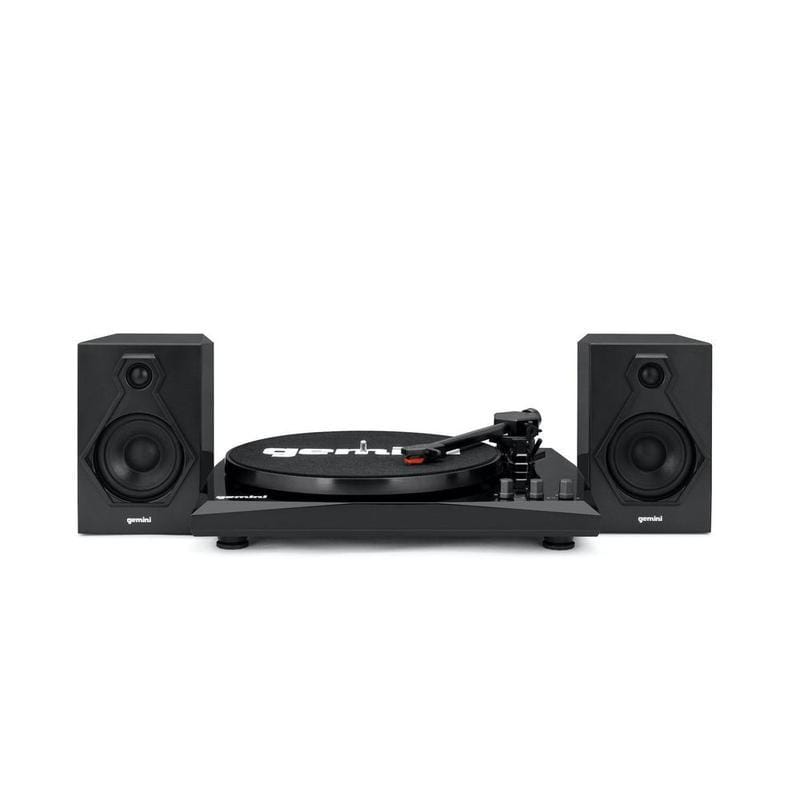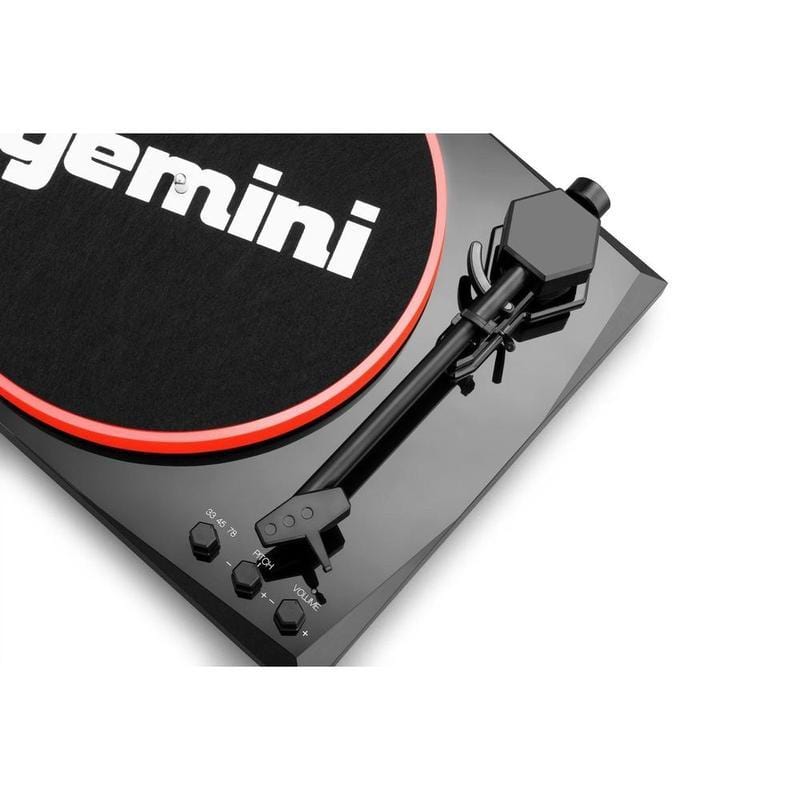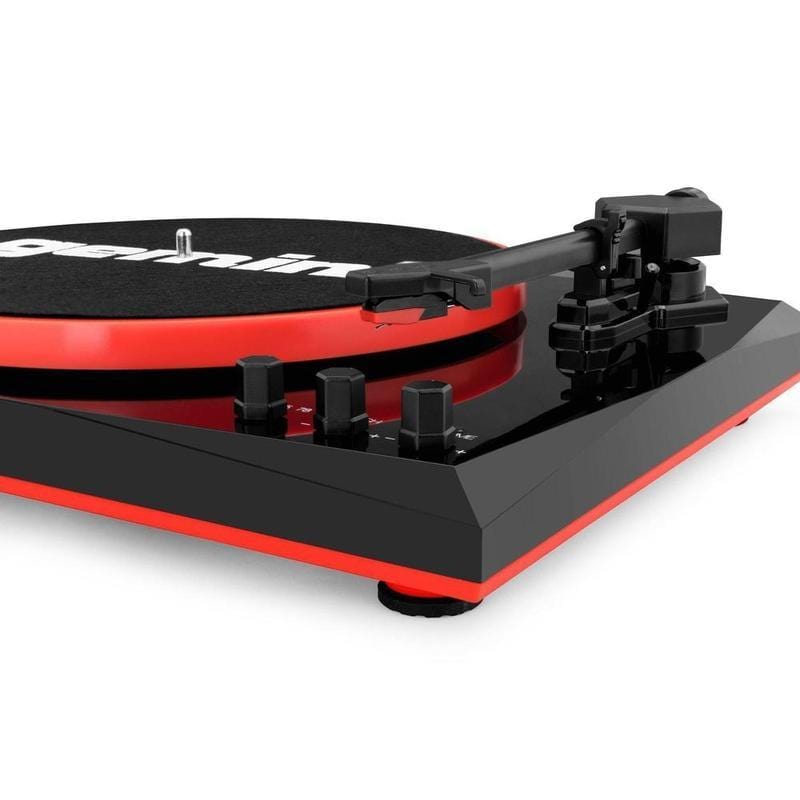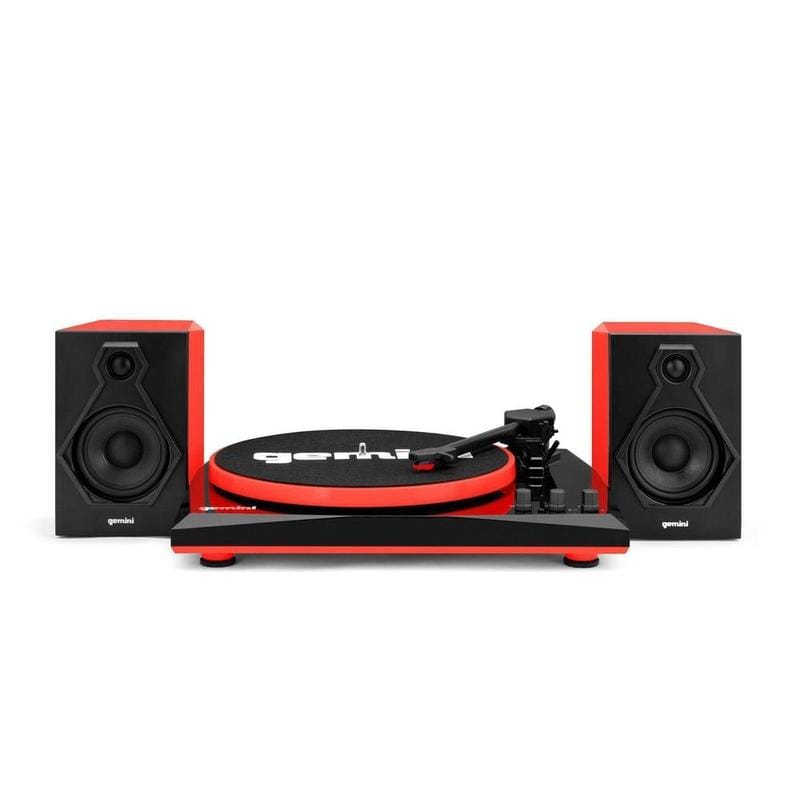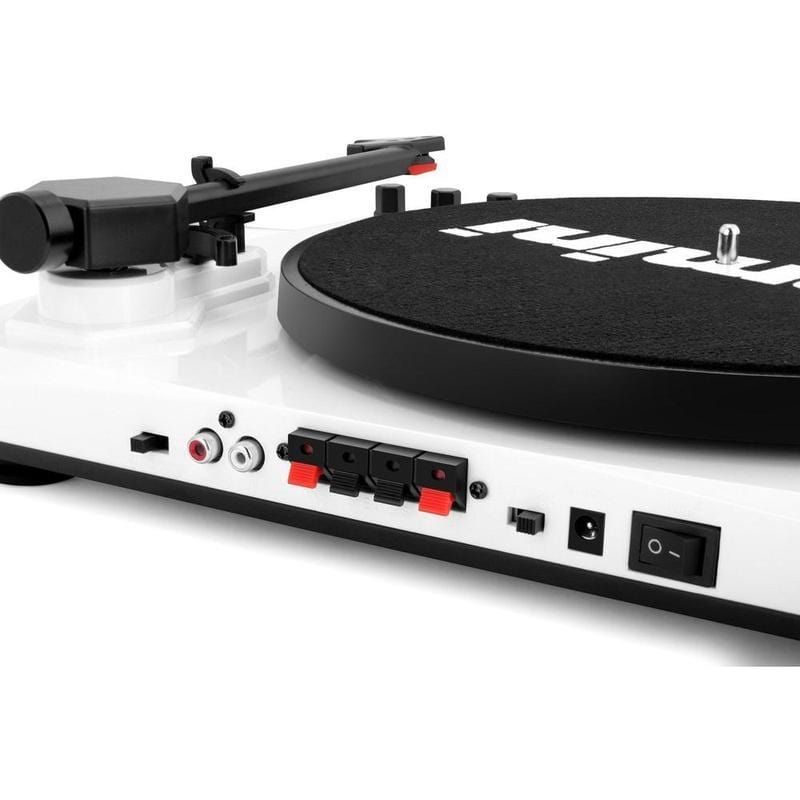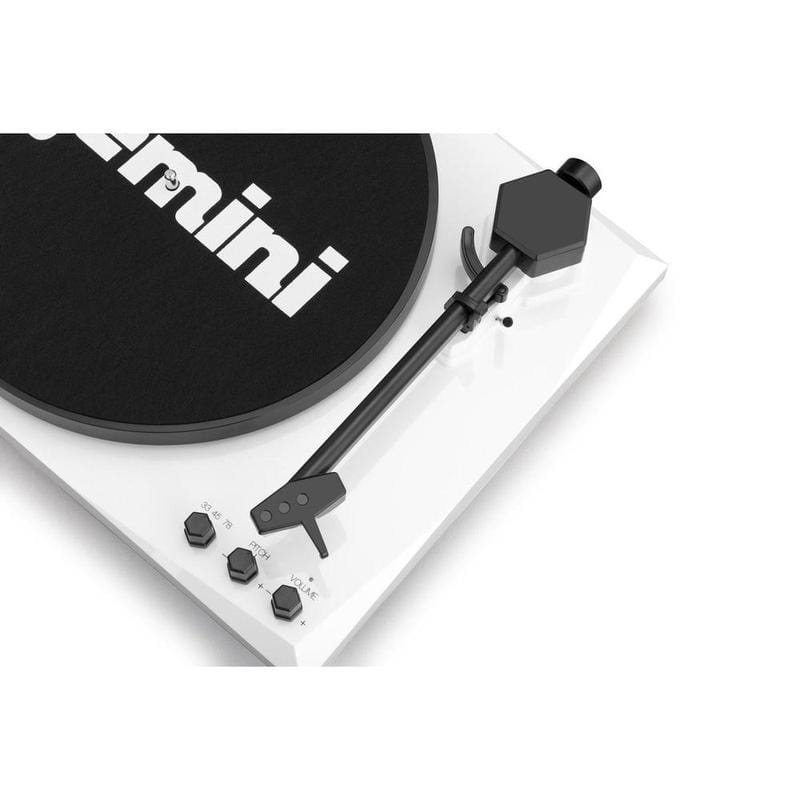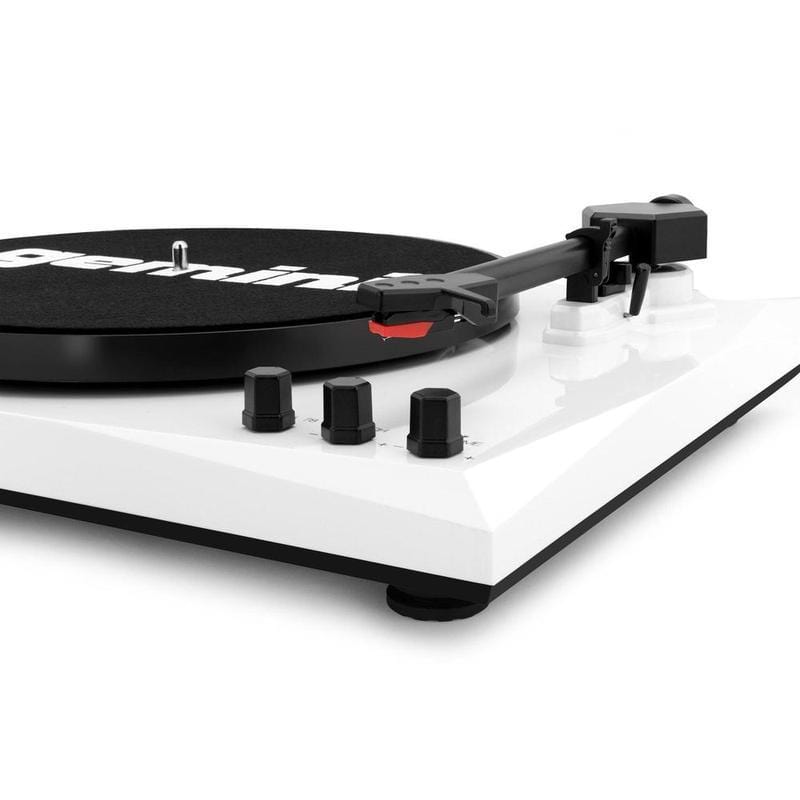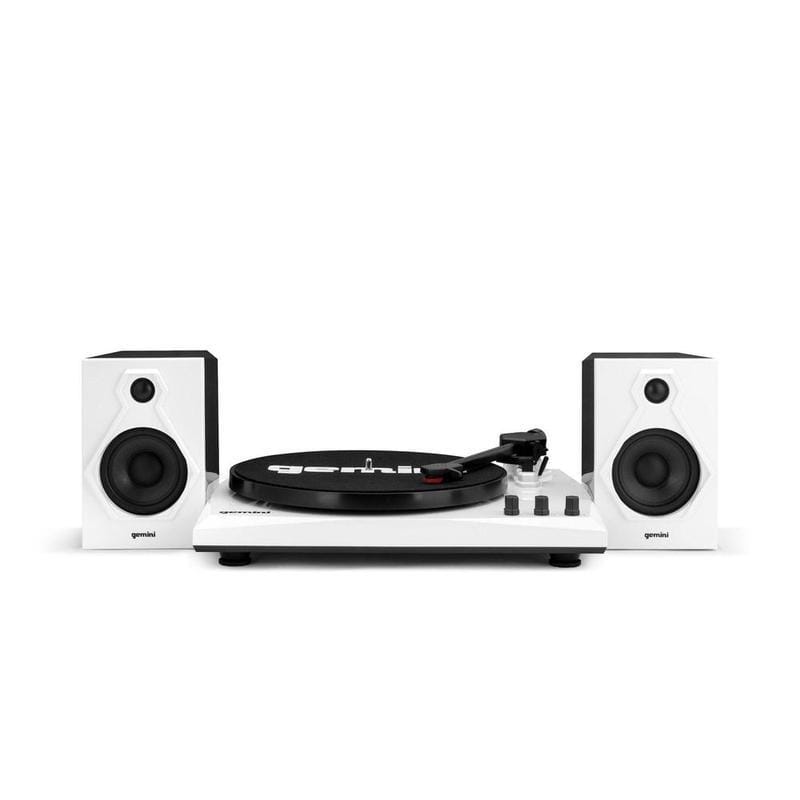 TT-900: Unleash Musical Brilliance with Gemini's Bluetooth Stereo Turntable System
Sale price

$149.95
Regular price
(/)
Dive into a realm where vintage charm meets modern flair with the TT-900 Stereo Turntable System! Unleashing unparalleled sound brilliance, this turntable with speakers seamlessly pairs with Bluetooth, allowing the warm vinyl tones to waltz gracefully through the room, capturing your senses. Elevate your musical experience with built-in stereo speakers, offering you a canvas of rich, layered sounds. Its elegant design, paired with user-friendly features, makes it the beating heart of any music lover's collection. Elevate your audio journey with the TT-900. Experience the harmony of cutting-edge technology and timeless turntable Bluetooth charm, designed for the symphony of your soul.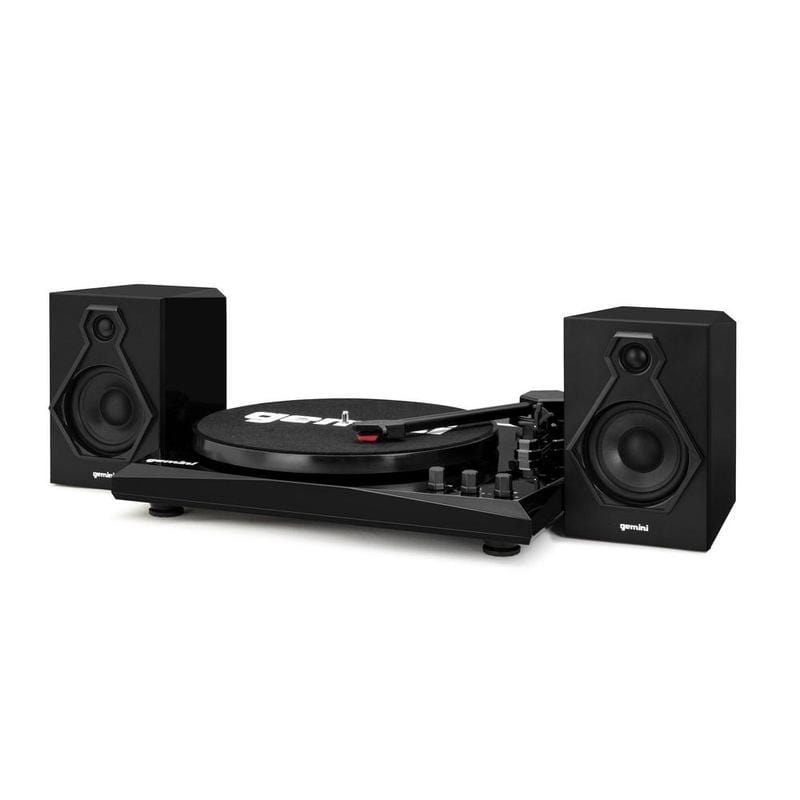 TT-900: Unleash Musical Brilliance with Gemini's Bluetooth Stereo Turntable System
Sale price

$149.95
Regular price
Choose options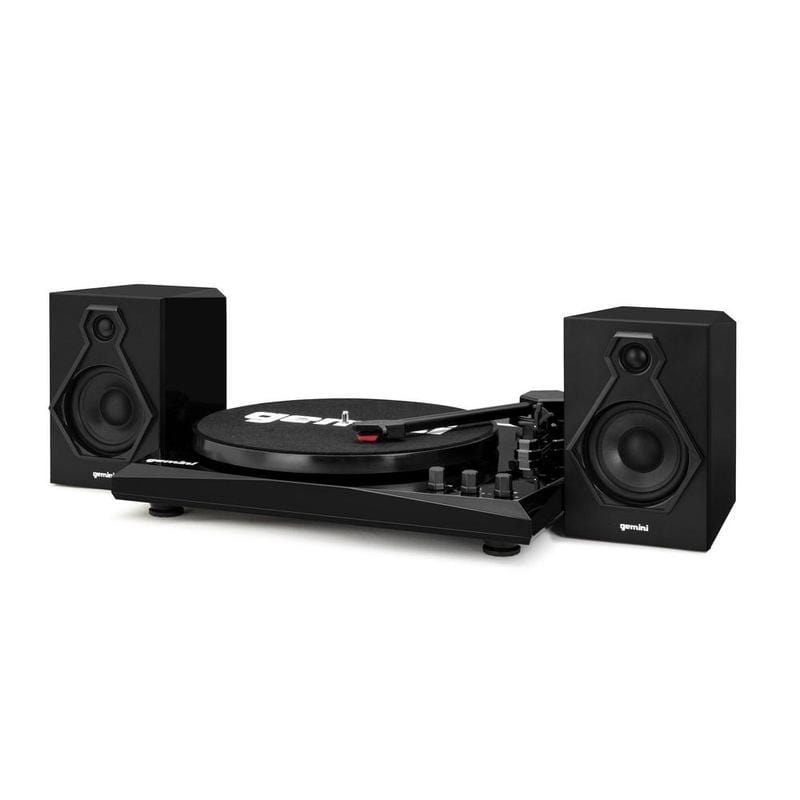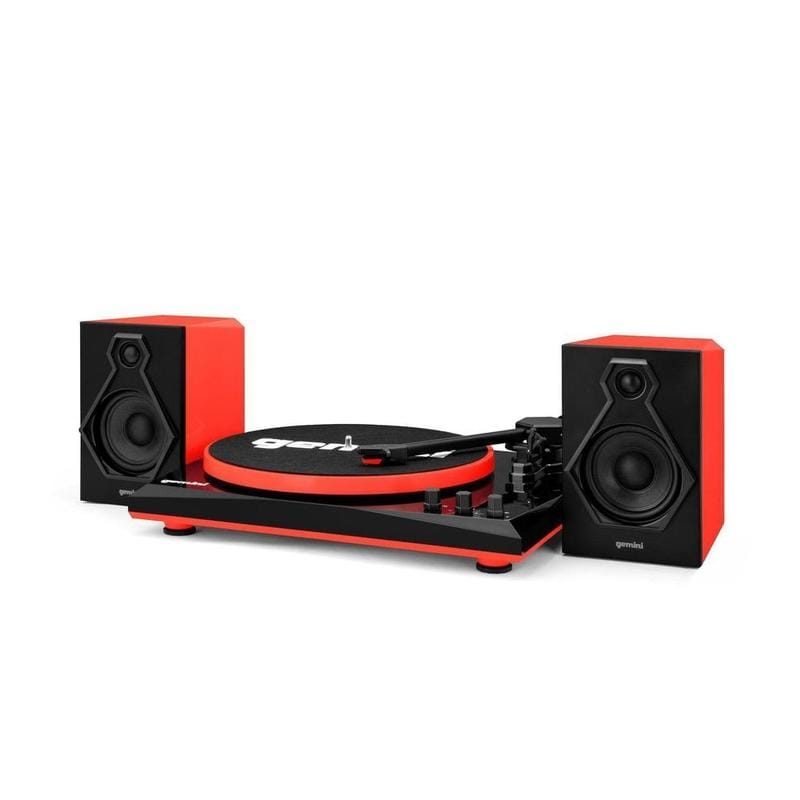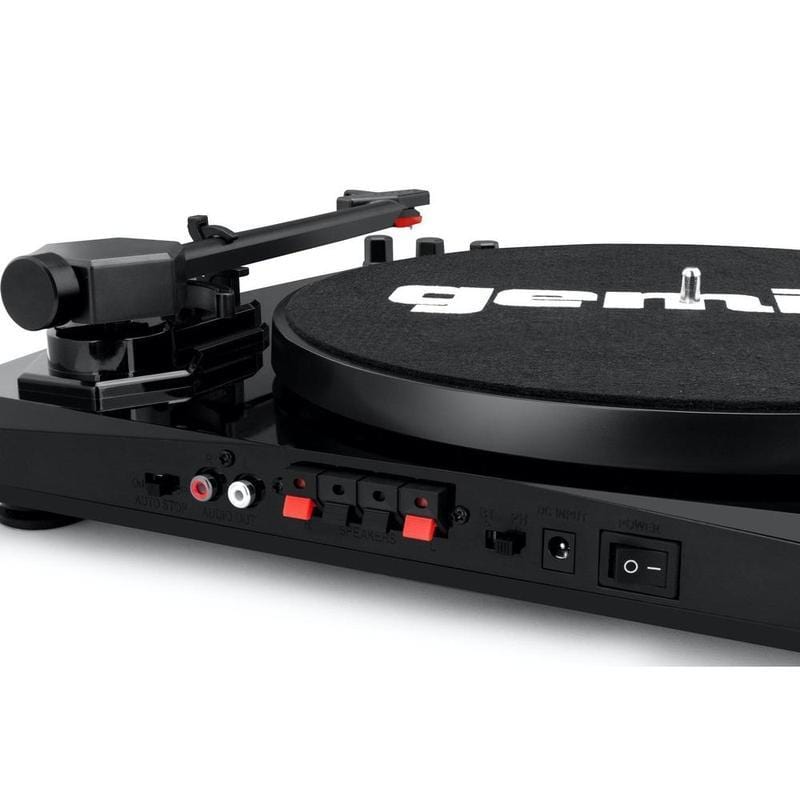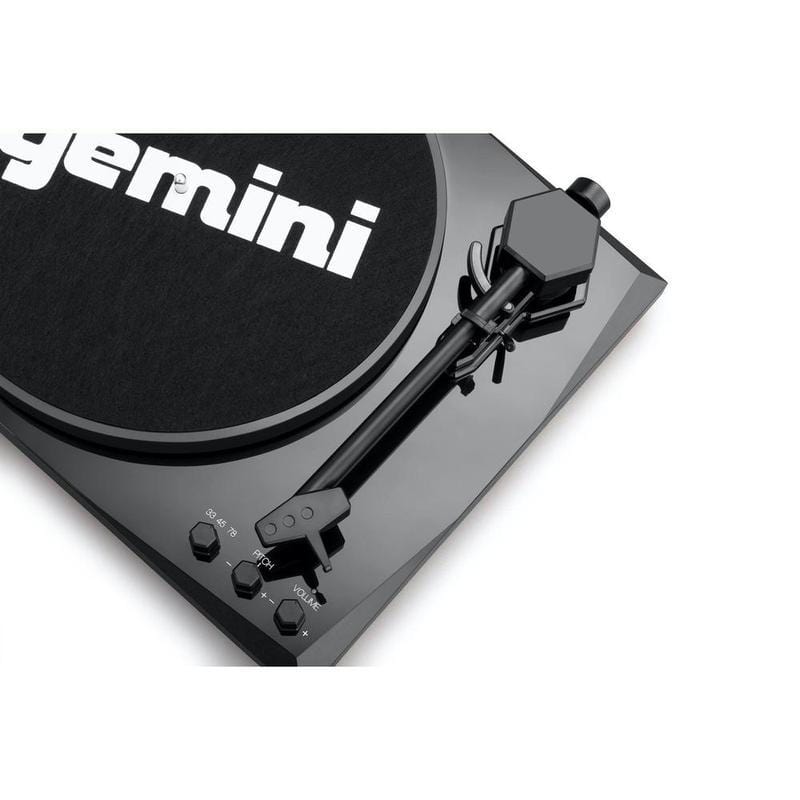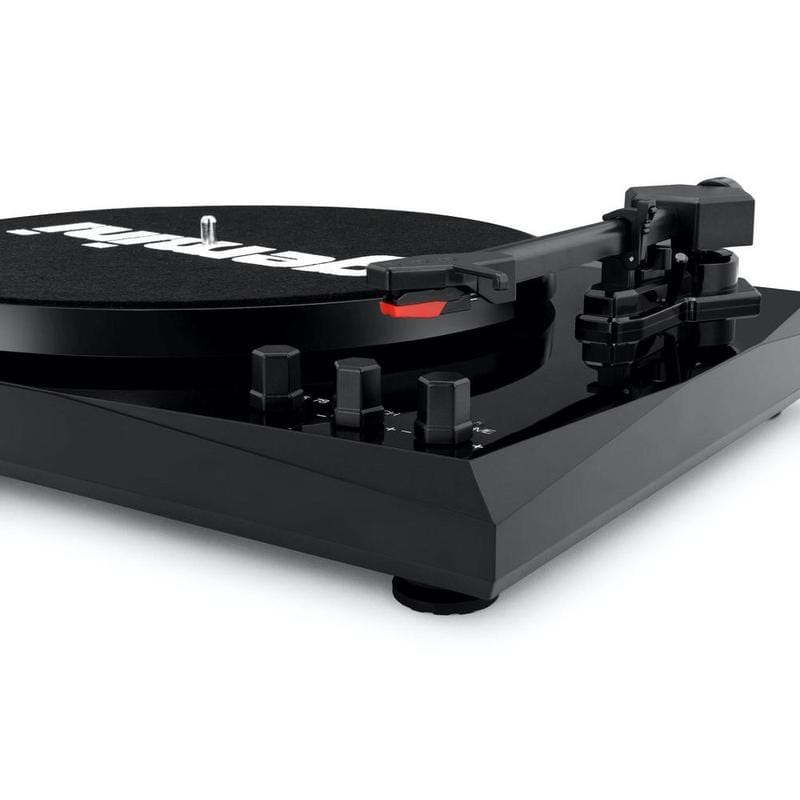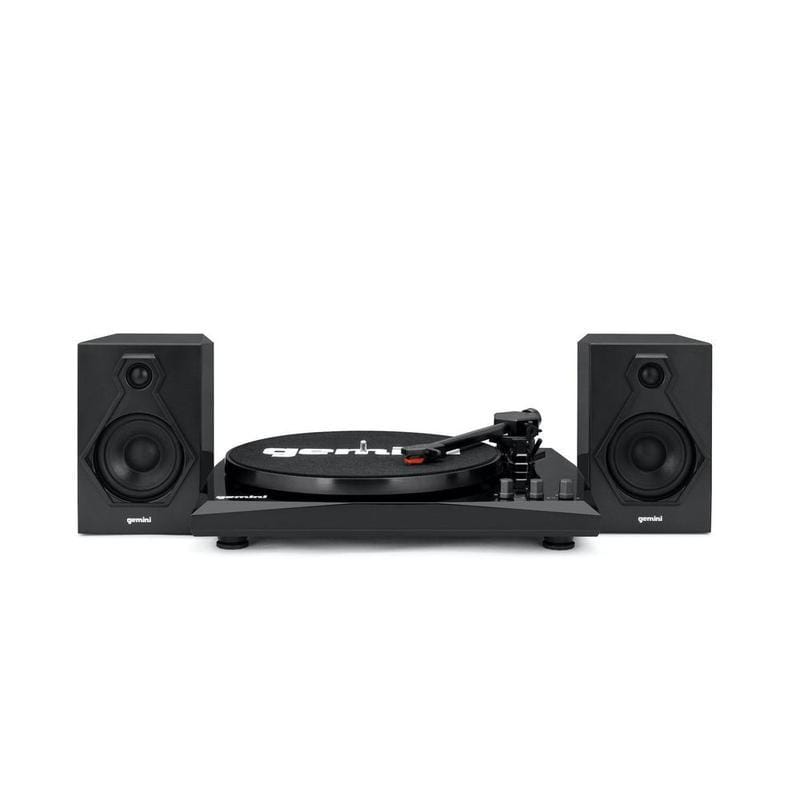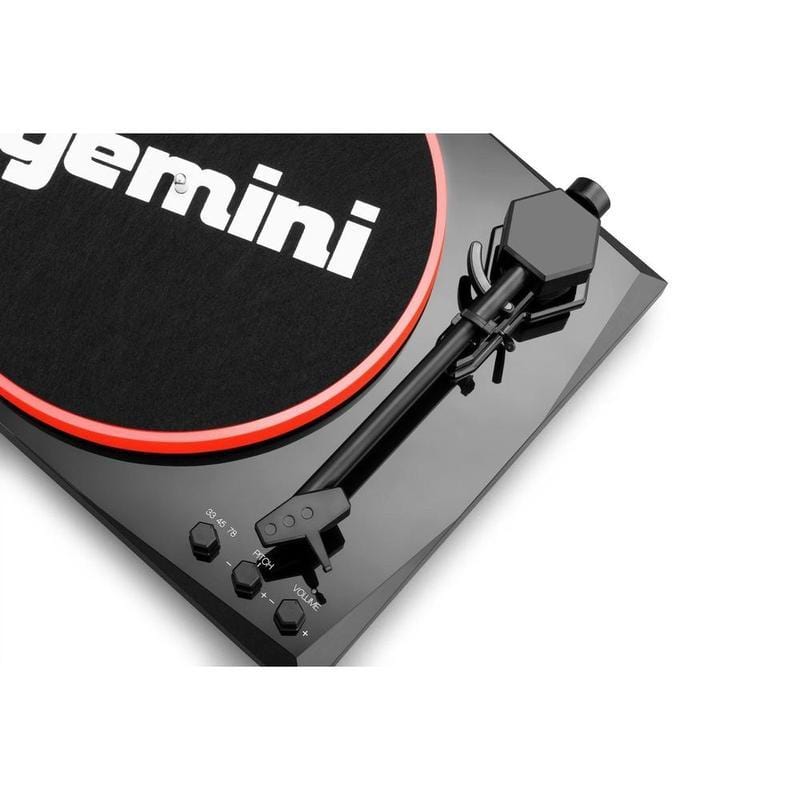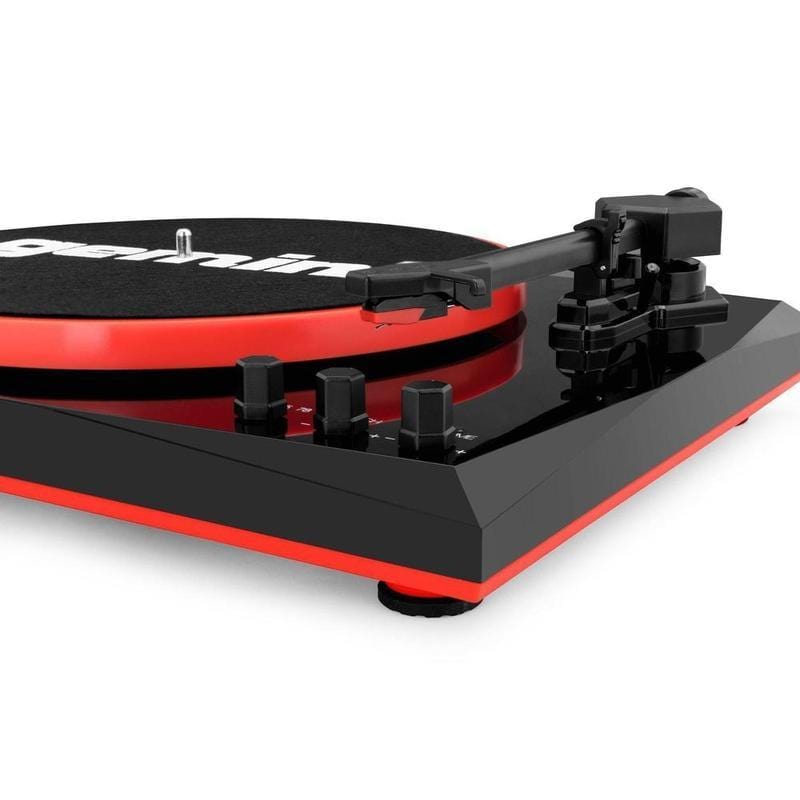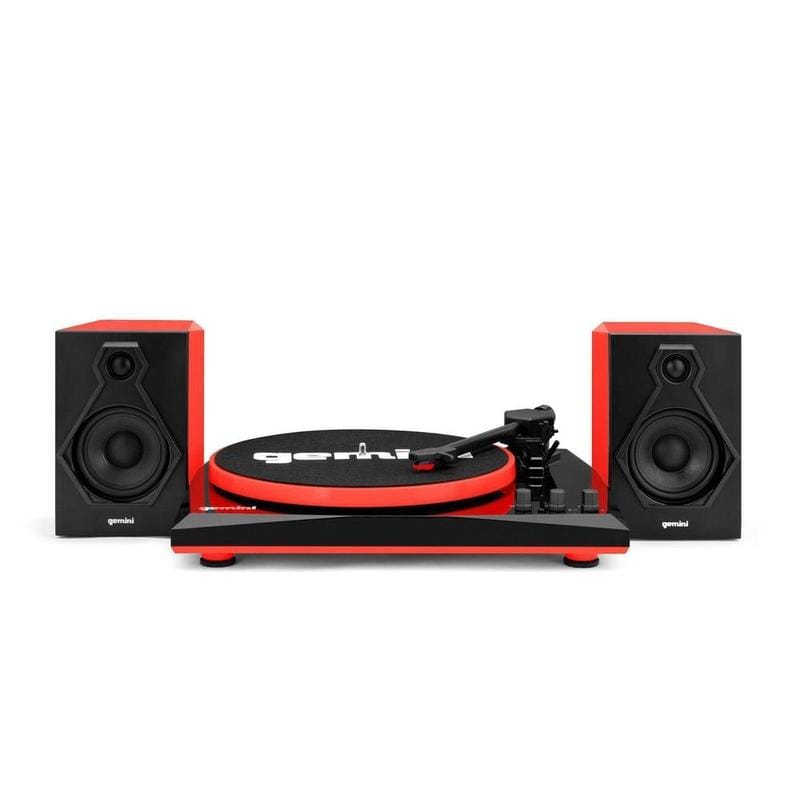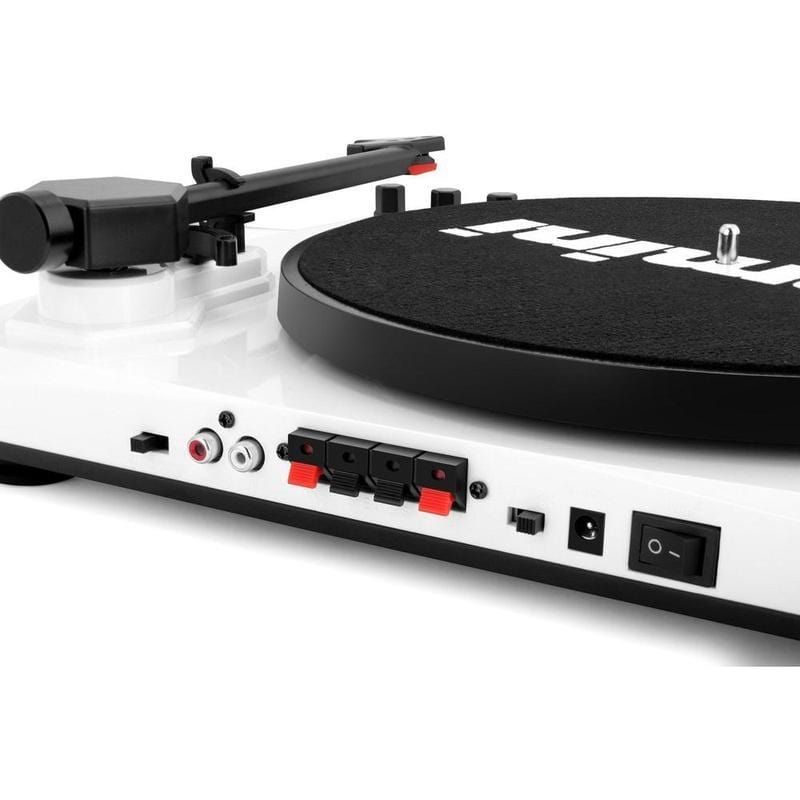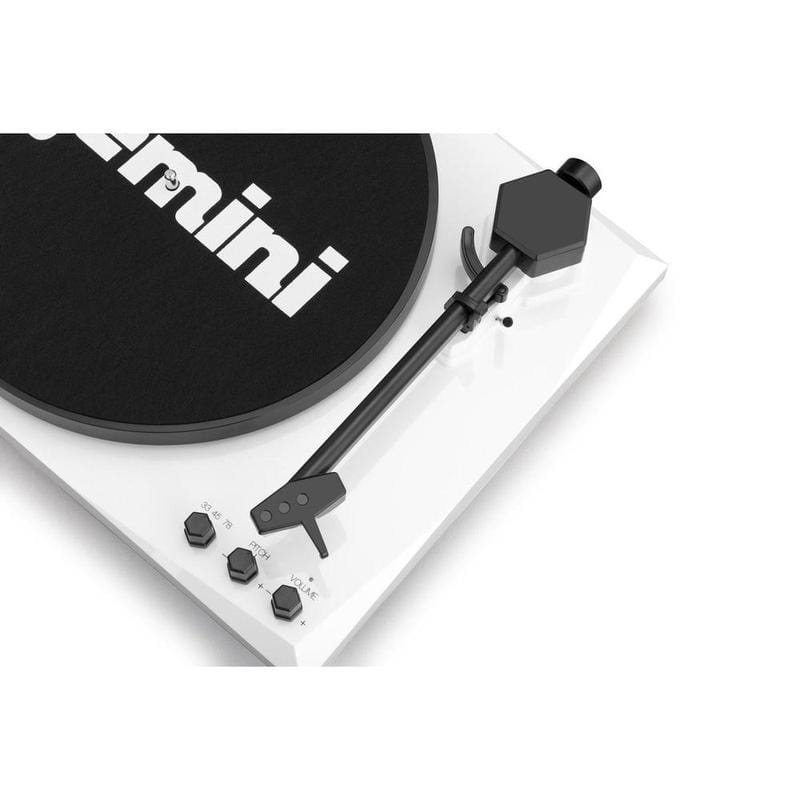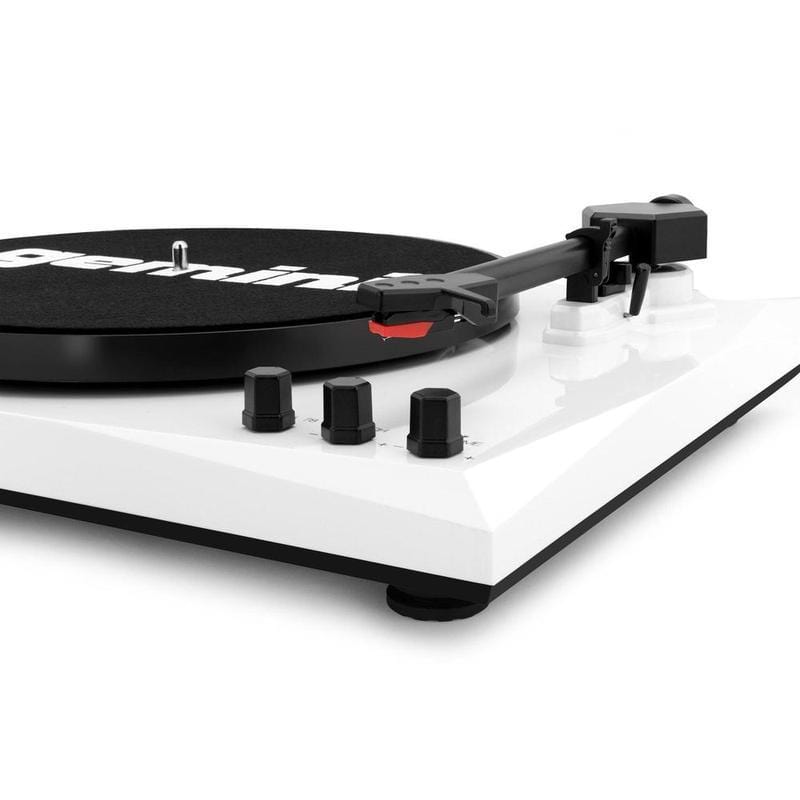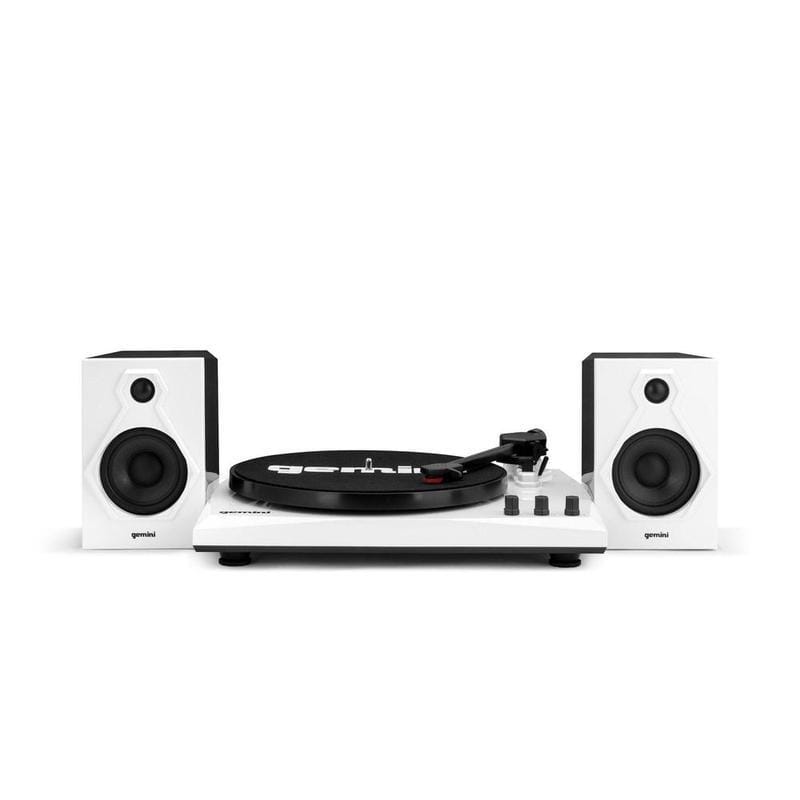 Integrated Stereo Speakers
The TT-900 boasts powerful, built-in 2 x 50W stereo speakers, eliminating the need for external speakers and ensuring a vibrant, encompassing sound.
Bluetooth Connectivity
Experience the convenience of wireless streaming with robust Bluetooth connectivity, allowing you to play music from various devices seamlessly.
Versatile Speed Options
Adaptable to your diverse vinyl collection, the TT-900 offers selectable speeds of 33.3, 45, and 78 RPM, ensuring optimal playback for every record.
Elegant, Customizable Design
Exuding elegance, the TT-900's design complements your space, available in three alluring, high-gloss colors: White, Red, and Black.
Easy Setup and Use
Designed with user convenience in mind, the TT-900 ensures a straightforward setup process, allowing for an effortless start to your musical journey.
Expandable Connectivity
The TT-900's versatility shines with multiple connection options, including the ability to link to external audio systems via an RCA output jack.
Pitch Adjustment Control
The TT-900 provides creative freedom with pitch adjustment controls, allowing for precise customization of playback speed.
Comprehensive Accessory Inclusion
The TT-900 comes comprehensively equipped with essential accessories like a felt slip mat, AC adapter, and RCA cable, ensuring you're ready to roll.
Need help?
Frequently Asked Questions
Yes, the TT-900 Stereo Turntable System features built-in 2 x 50W stereo speakers, providing a rich and immersive sound experience without needing additional speakers.
Absolutely! The TT-900 harmoniously pairs with your devices via Bluetooth, allowing you to stream your cherished tunes wirelessly.
Definitely! The TT-900 caters to various vinyl types, offering selectable speeds of 33.3, 45, and 78 RPM, ensuring compatibility with all your records.
Yes, the TT-900 allows for pitch adjustment, granting you the creative freedom to modify the playback speed as per your musical inclinations.
The TT-900 exudes elegance with a high-gloss finish and availability in three captivating colors, perfectly complementing and enhancing your space's aesthetics.
Indeed! Besides Bluetooth, the TT-900 can be connected to external Hi-Fi/Stereo systems or recording devices via an RCA output jack, maximizing your musical explorations.
Absolutely, the TT-900 is designed with user-friendliness in mind, ensuring a simple and smooth setup process, allowing you to delve into your musical journey swiftly.
The TT-900 comes lovingly packaged with a felt slip mat, AC adapter, RCA cable, and user manual, ensuring you have all you need to kickstart your musical adventure.
Crafted with meticulous attention, the TT-900 epitomizes durability and reliability, promising a musical companion that stands the test of time.
Yes, the TT-900 comes with a dedicated volume control, allowing you to tailor your listening experience according to your preferences and environment.