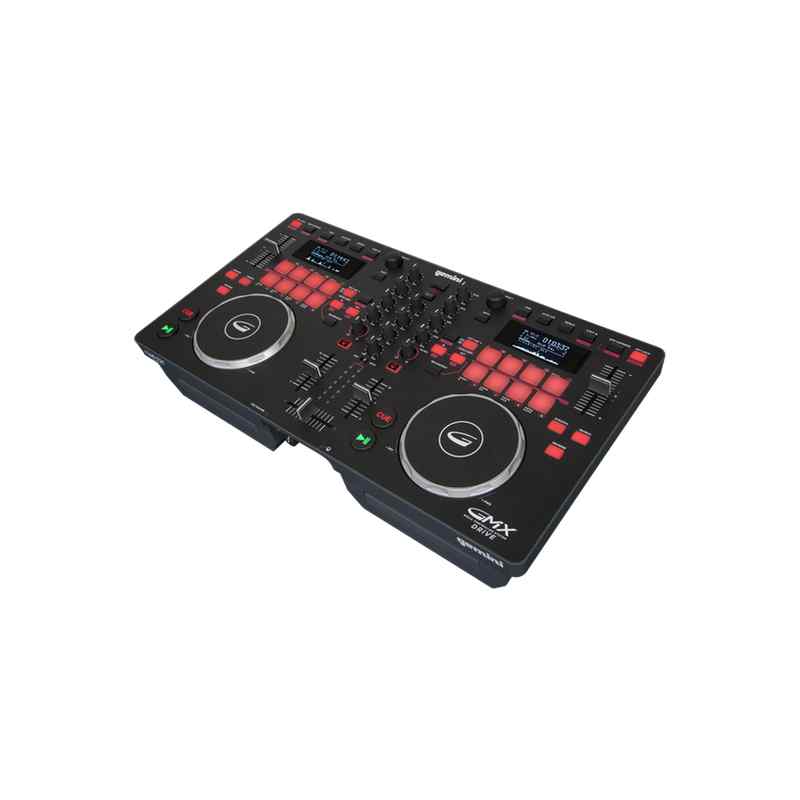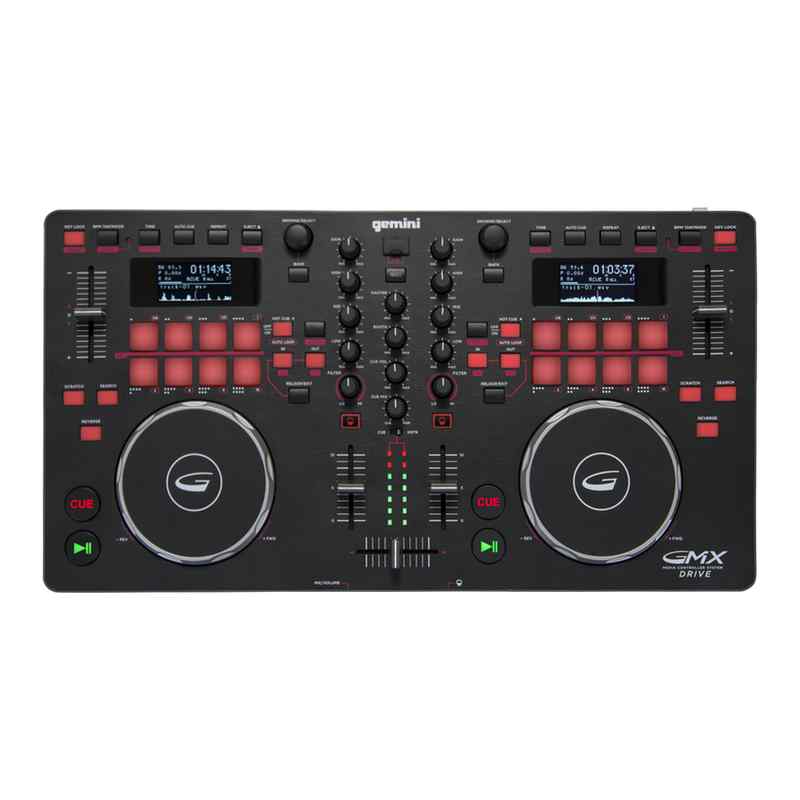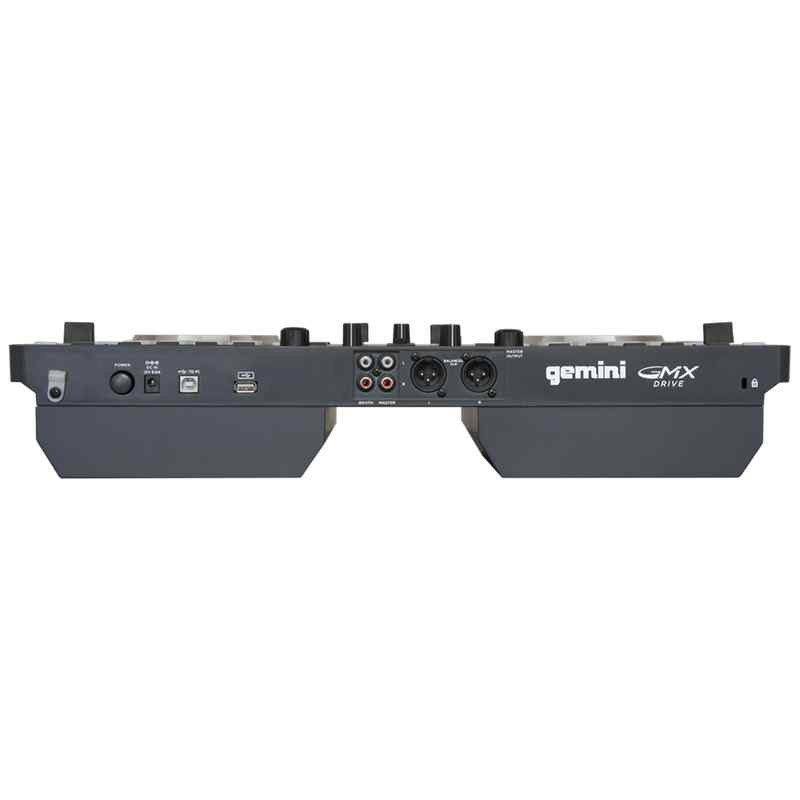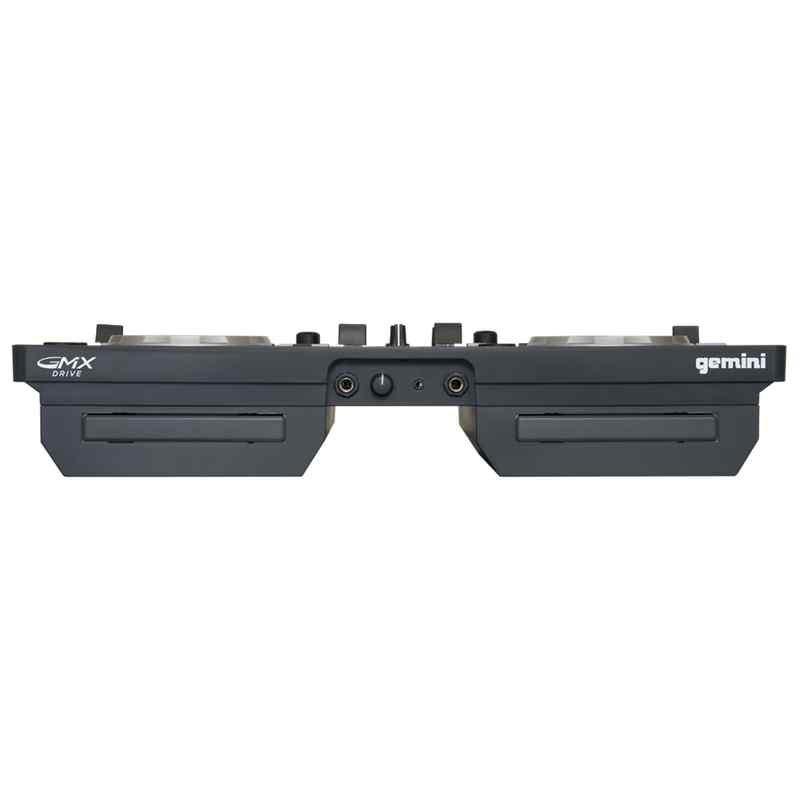 GMX DRIVE: Professional Media Player
Versatile, capable command center for the DJ.
With the GMX DRIVE, you can play tracks from a single USB drive, from either of the two slot-in CD drives or from a laptop as a versatile MIDI software controller for Virtual DJ or another host application. The eight large performance pads per deck and the newly designed touch-sensitive mechanical jog wheel ensure inspired and intuitive control, while the sleek brushed top, high-contrast screens, and backlit function buttons give the GMX DRIVE a no-nonsense professional look.

Direct playback from either slot-in CD Drives or a USB memory device of MP3 and WAV files allows the GMX DRIVE to be unchained from the laptop. Its portability will inspire spontaneous sessions and make for fast and simple setup at smaller venues. As an independent media player or as a 24-bit PC/MAC audio interface over USB 2.0 the GMX DRIVE is professional from the inside out. With multiple high-quality output options: monitoring, recording, and playback through a sound system are simultaneously available via balanced XLR or RCA outputs.

The new mechanical and touch-sensitive jog wheels allow you to reach new levels when it comes to scratching, beat juggling, or finding track points with precision. With advanced tools including Hot Cues, a Loop section with Auto and Manual Loop, Reverse, and dedicated Filters on each deck, the mix decisions you make are instantly realized at the push of a button.

The high-contrast screens with adjustable waveform displays allow easy visualization of the changes you are making to each of your tracks. And the Variable Pitch Control, Master Tempo control, and BPM Lock allow you to put the big picture, of matching tempos and keys to one another, together with ease.

Choose options