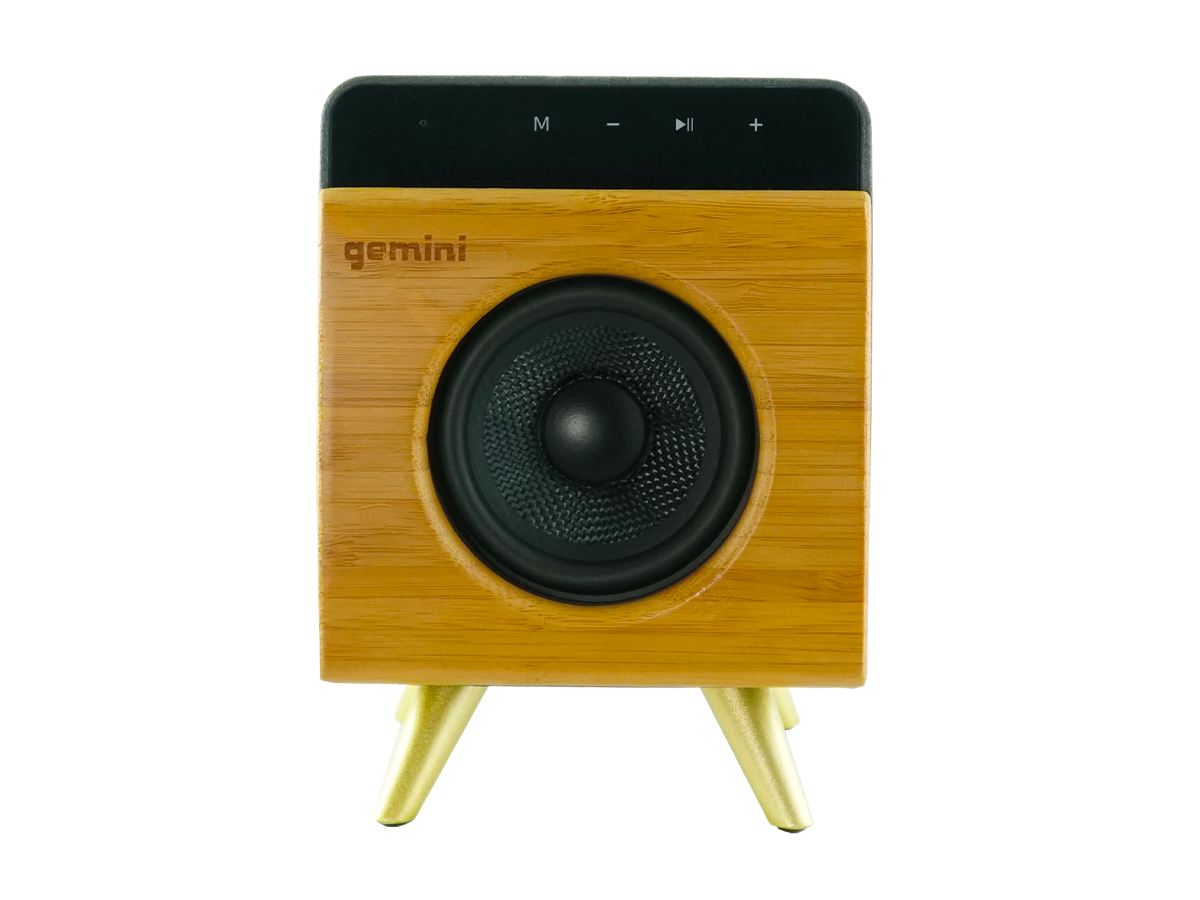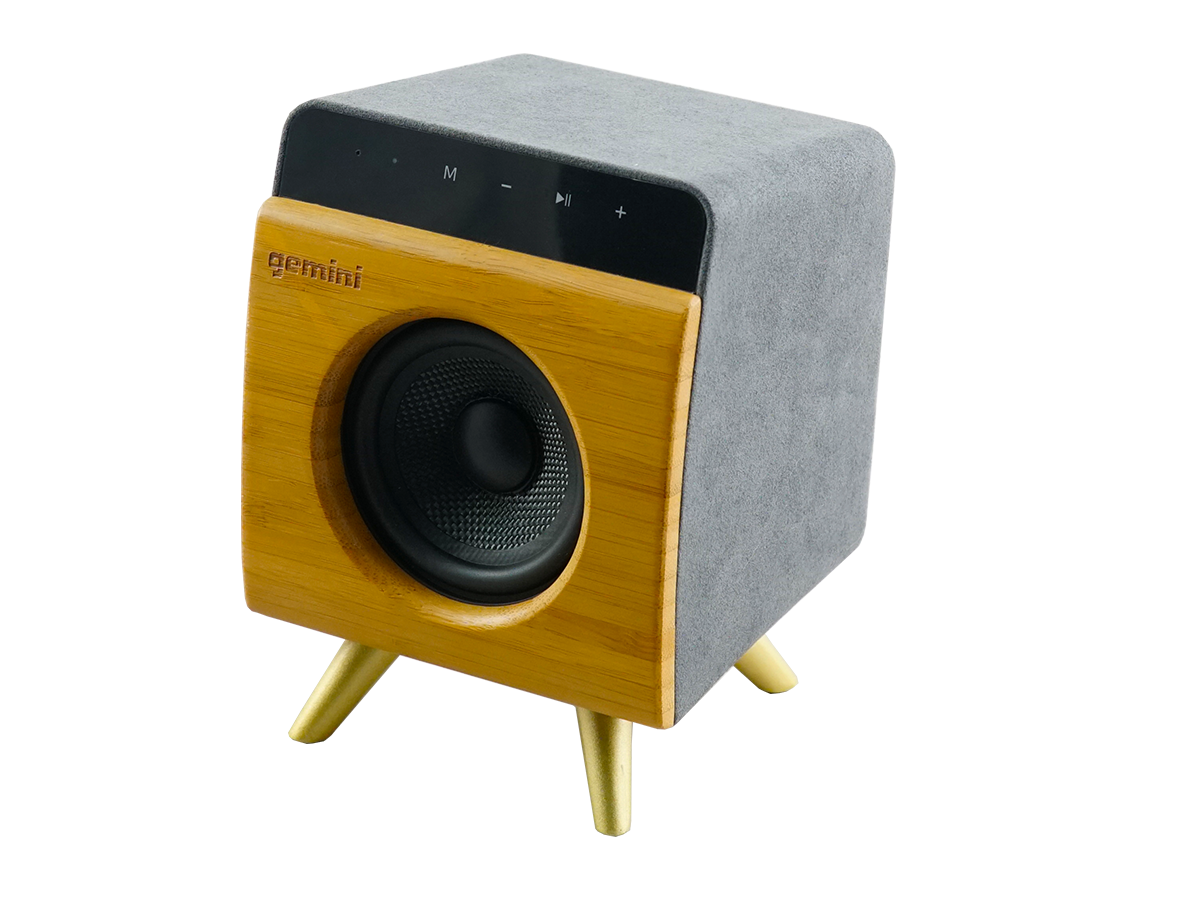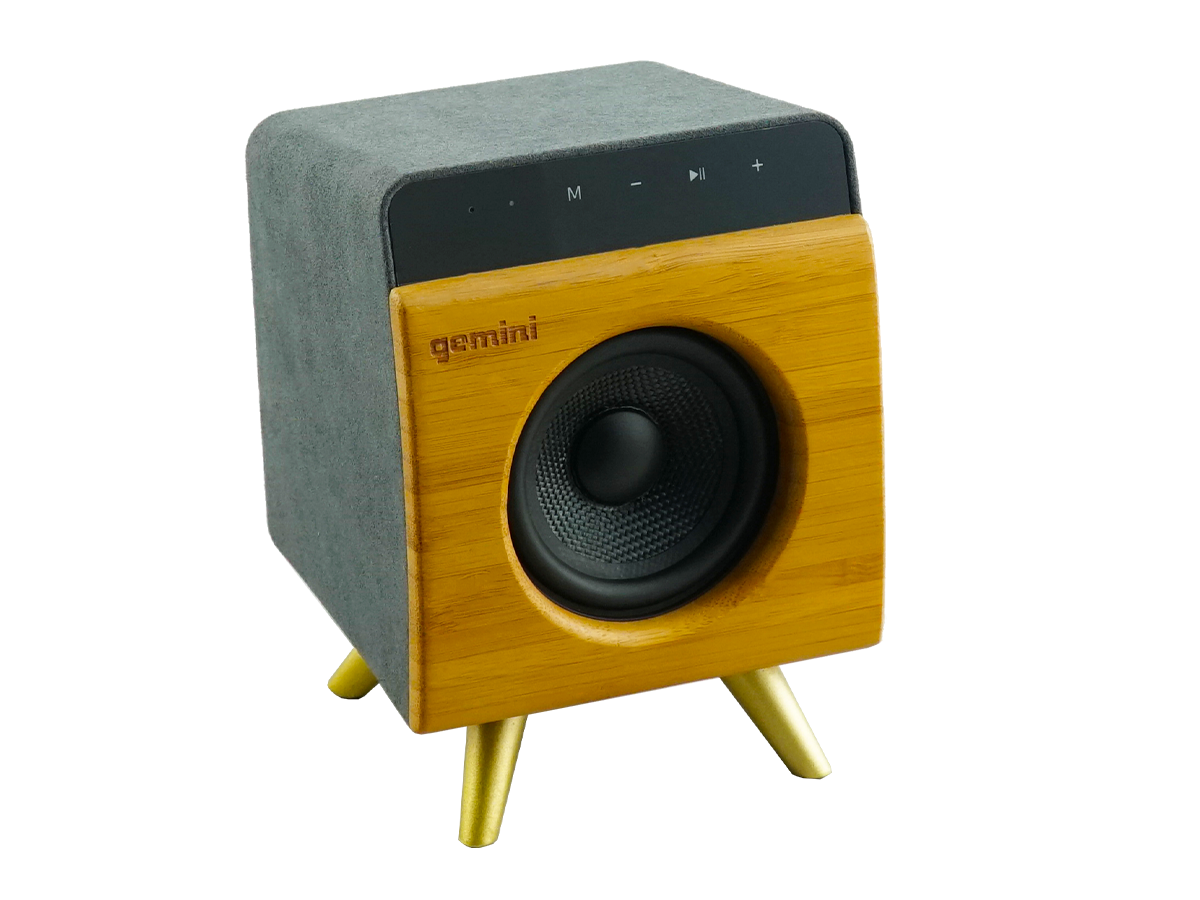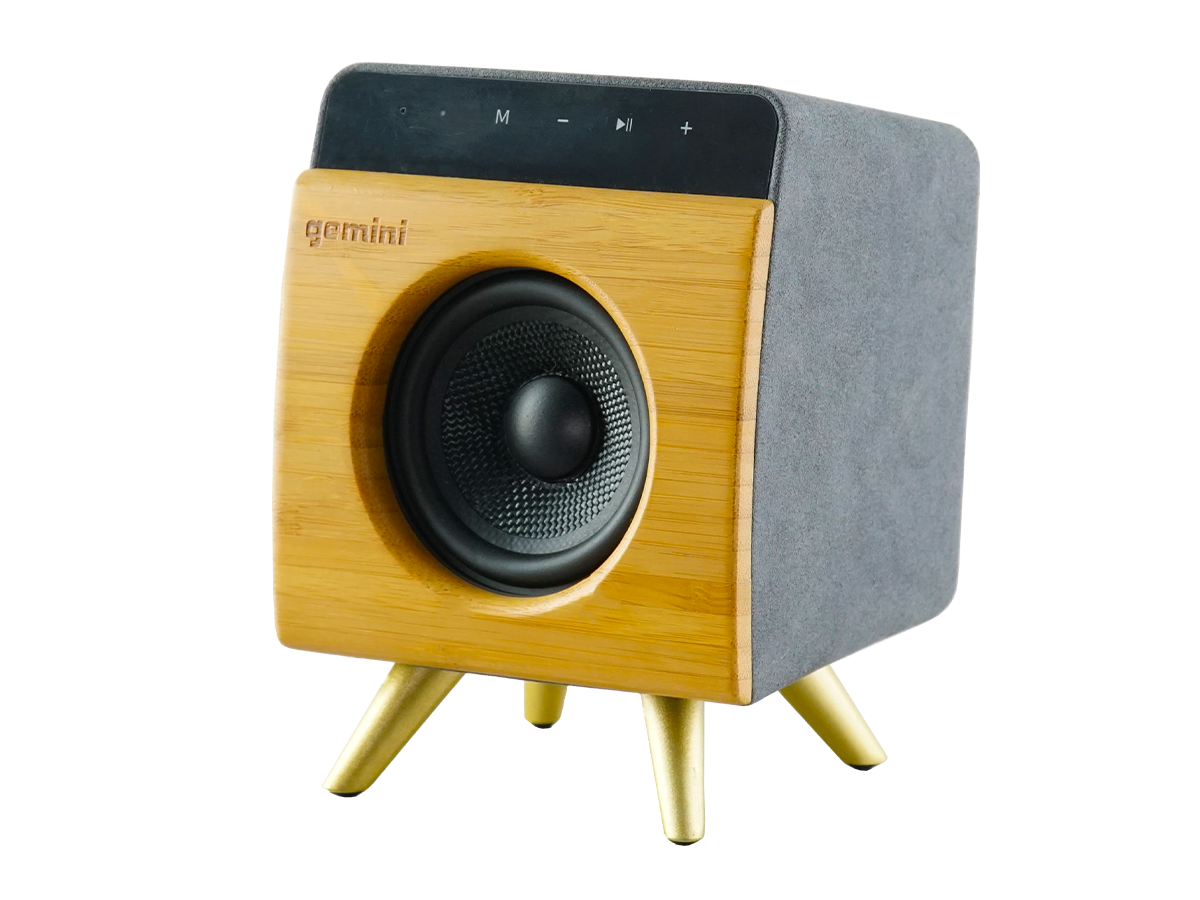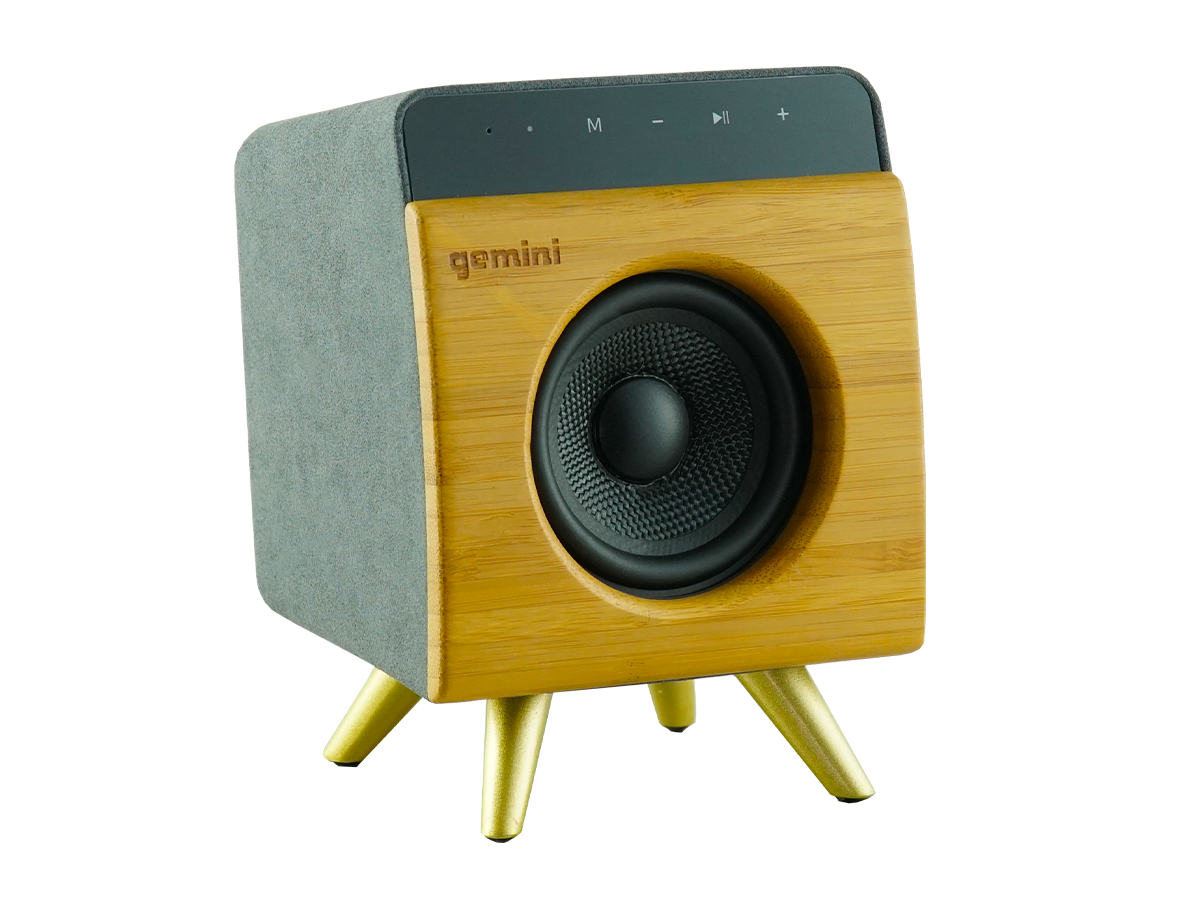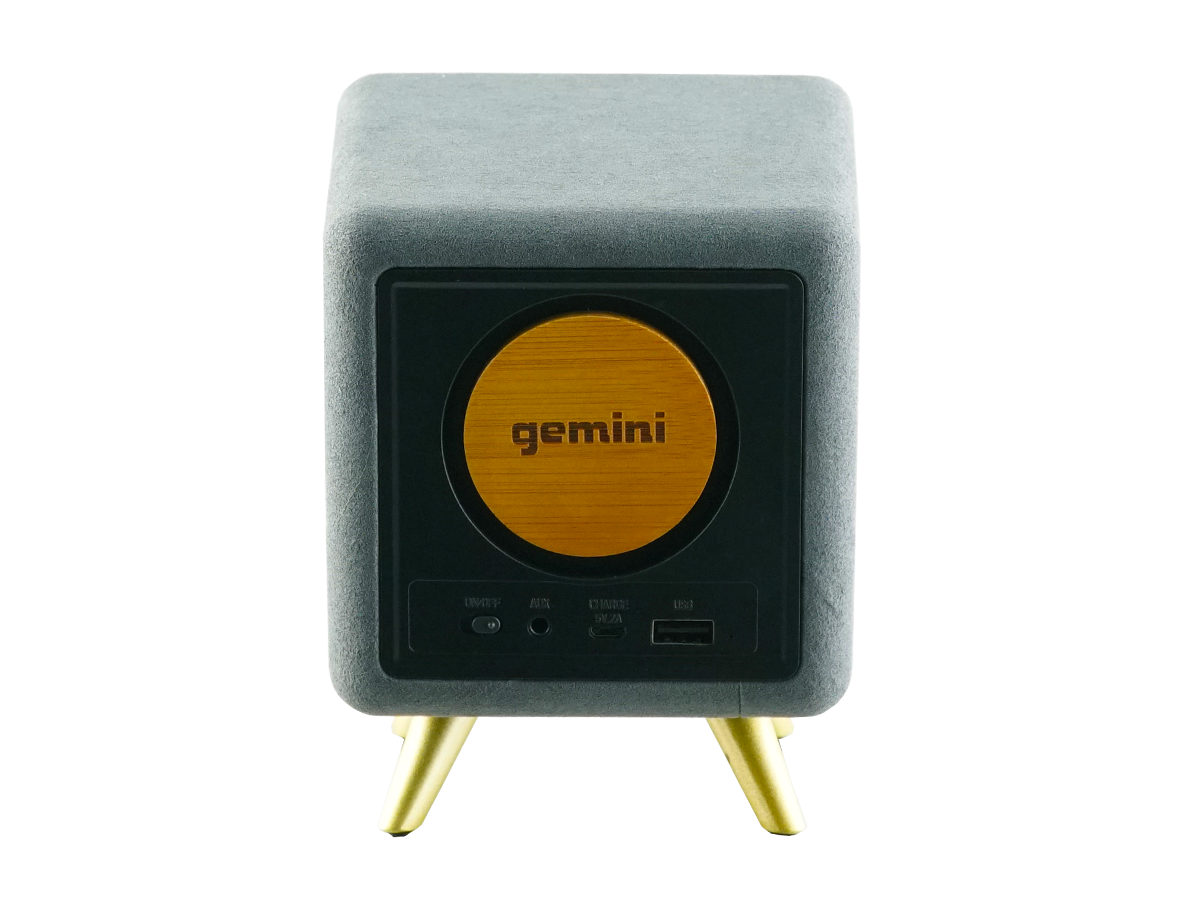 BRS 130: Portable Bluetooth Speaker
QUALITY SOUND, IN THE COMFORT OF YOUR HOME
---
Modern look meets pitch-perfect sound. Introducing our new BRS 130. Each speaker is handmade from a single craftsman. These speakers not only look stunning but are equipped with our innovative sound reproduction technology that fills every inch of a room. Each speaker is USB chargeable, contains an AUX input, and a built-in microphone to capture the sounds of your life. The speaker is made from high-class natural bamboo, while the top and sides are made from luxurious suede. The BRS is a treat for all your senses. Engineers, designers, and craftsmen all working together allows us to bring you a product we are incredibly proud of.
---
---
Enjoy Great Quality Sound Entertainment With Great Looking Bamboo Bluetooth Speaker with a Rechargeable In-Built Battery, USB Playback and 3.5MM Aux Input.
---
High Quality Sound from 12 Watts RMS Wood Speakers Featuring Passive Radiator Using Air Pressure to Generate More Bass
---
Wireless Freedom with the Bluetooth Capability Lets You Stream Music Wirelessly From Any Device.
---
Designed to Ensure The Party Never Stops with the Built-In Long Lasting Rechargeable Battery(with 5V USB Charging), Perfect for Indoor and Outdoor Entertainment
12W RMS handcraftedbamboo speaker
Stream music wirelessly from any device
Rechargeable battery
High efficiency full-range driver
Passive radiator for extra bass
Pair two BRS-130s with TWS
Internal mic for phone calls
USB playback and 5V USB charging
3.5mm AUX input
Frequency range: 80Hz-18kHz
SN: >80dB
Can I use the CDM-4000 with digital vinyl systems like Serato DJ?
No. The CDM-4000 does not work with digital vinyl systems.
Can I connect turntables to the CDM-4000?
The CDM-4000 does not have a phono preamp on its inputs, so it requires line level sources. If your turntable has a line level output, it will work with the CDM-4000. If your turntable does not have a line level output, you can still connect it to the CDM-4000 but you need to purchase an additional phono preamp.
What are the USB ports for?
The CDM-4000 is a standalone media player and will play your digital music files from connected USB drives.