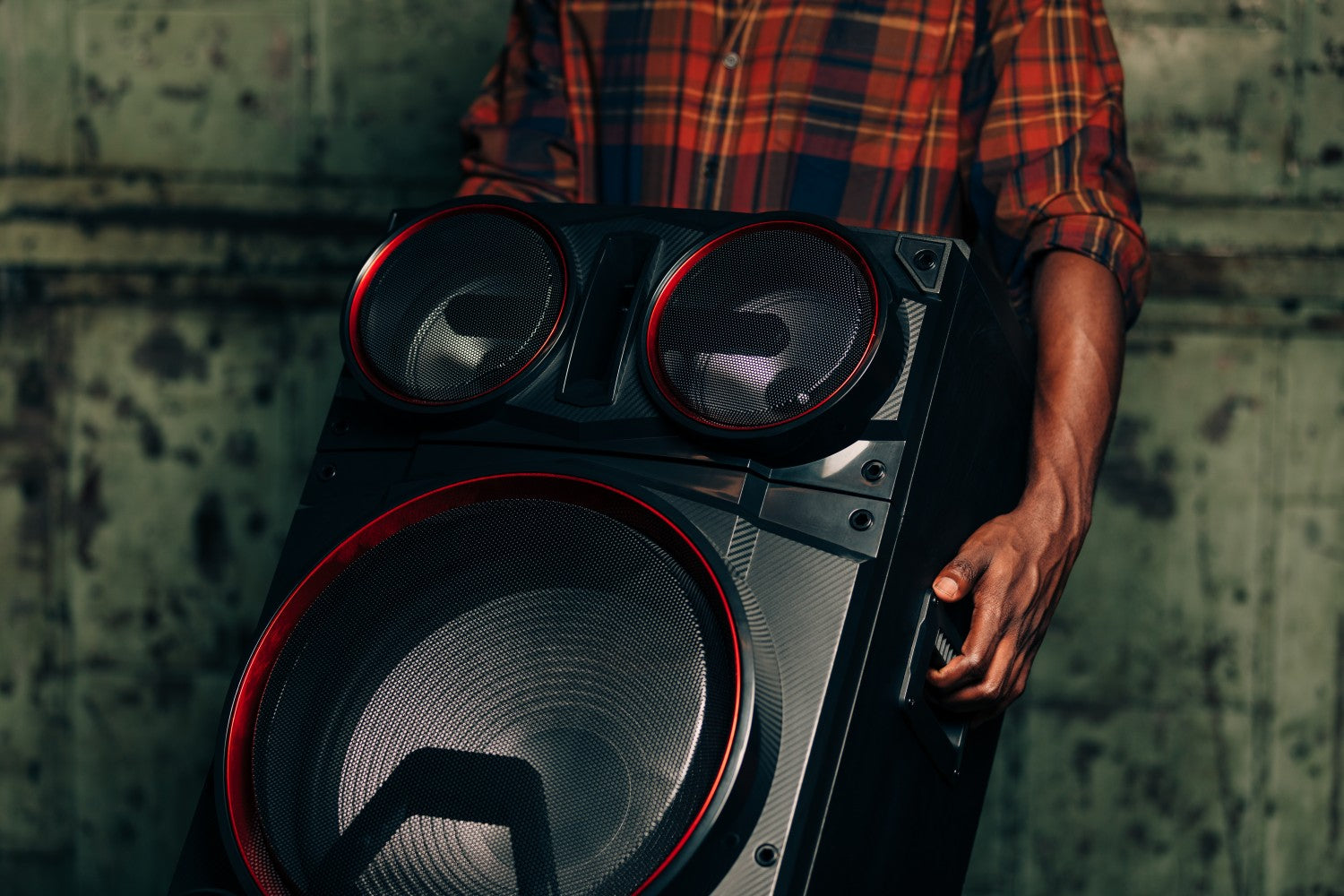 What You Need to Know about Speakers before Buying
There are a lot of different factors to consider when purchasing audio equipment, and speakers are some of the most crucial components. After all, what good is a great sound system if your speakers underperform or distort the sound? Whether you are a professional DJ or just someone who loves music, you need to know quite a bit about speakers and what sound they produce. So today, we'll cover five things to research before you make a purchase. Read on to learn how to pick speakers that provide the best performance.
Types of Speakers
Any DJ, musician, or home enthusiast will tell you that not all speakers are created equal. What you need to know about speakers is that there are many different types on the market, each with unique strengths and weaknesses. Because of this, it's critical to choose the right speaker for your intended usage. Keep the following speaker types in mind to figure out how to pick the best speaker for your needs.
Most people prefer powered speakers because they are self-contained units with amplifiers. Next are passive speakers. They are perhaps the simplest type of speaker available. They don't have an amplifier built-in and instead rely on an external power source (i.e., an amplifier or mixer console) to provide the necessary amplification. And lastly, consumer-grade speakers are for use in home entertainment systems and are not well-suited for professional DJing or public speaking applications.
Speaker Size & Power
DJs have a lot of equipment to keep track of - from turntables and mixers to headphones and speakers. Size is important, especially if you plan to travel with your speakers. If you're looking for portability, what you need to know and understand about speakers is that smaller ones are easy to transport but have less power than their larger counterparts. And to get the best sound quality possible, you'll want to opt for high-wattage speakers.
So, how do you pick the best speakers for your DJ setup? First, consider the size of the room or venue you'll be playing in. Larger rooms require more powerful speakers, while smaller spaces can get away with less powerful (and less expensive) options. Next, think about what kind of music you'll be playing. If you're mostly spinning dance tracks, you'll need speakers that can handle a lot of bass and provide crystal-clear highs.
Connectivity Options
If you're a DJ, you know that having high-quality speakers is essential to putting on a good show. Not only do you need to be able to hear the music clearly, but you also need input and output options that provide greater flexibility to connect your equipment. So, what you need to know about your speakers is how many connectivity options are available. Doing so will enhance performance by giving the DJ more control over the sound.
For example, a speaker with both Bluetooth and wired connectivity can be used wirelessly with a laptop or tablet for increased mobility. Or, if the Bluetooth signal is weak, the DJ can switch to a wired connection. In addition, some speakers come with an auxiliary input that allows the user to connect an external device, such as a phone or MP3 player. This flexibility gives DJs the ability to tailor their sound to any situation. No matter what setup you're using, you need to know about connectivity options and what speakers will help you perform at your best.
Frequency Response
The frequency response of a speaker is a measure of how accurately it reproduces sound across the audible spectrum. Generally, speakers with broader frequency response ranges produce much better sound. For musicians and DJs, this is important because they need to be able to hear all the details in their music. When researching what to know about speakers, it is wise to look for ones with wide-frequency responses. Otherwise, your audience may not be able to hear all the subtle nuances you intended.
The frequency range for the average human is 20 Hz to 20,000 Hz. And a speaker with a good frequency response will reproduce all of those frequencies. Not all speakers are created equal in this regard, so it's important to know what to look for when choosing speakers for your music or DJing needs. If you know about the frequency and what speakers produce the best range, it will enhance your overall performance tremendously.
Budget & Price
Now that you know how to pick the best speakers, the next most important thing is to stay within your budget. After you've learned what you need to know about wattage and speaker output, you can choose the one that provides the best sound quality without paying too much. So, what should you keep in mind when pricing speakers?
Striking a balance between quality and cost is the ideal scenario. There's no point in spending a fortune on a top-of-the-line system if you're only playing small venues or home parties. Likewise, if you're planning on DJing at large clubs or festivals, you'll need to be confident that your speakers and audio equipment will provide the output you need. There are a lot of great speakers on the market, but there are also a lot of duds. Take the time to read reviews and compare prices to get the best bang for your buck.
As you can see, figuring out what you need to know about speakers requires some effort. But if you implement the information shared today, how to pick speakers without breaking the bank will never be an issue. If you prefer to speak to an expert, call 732-346-0061 today. We're happy to help. And if you order now, you'll get an extra 10% off with your first order!