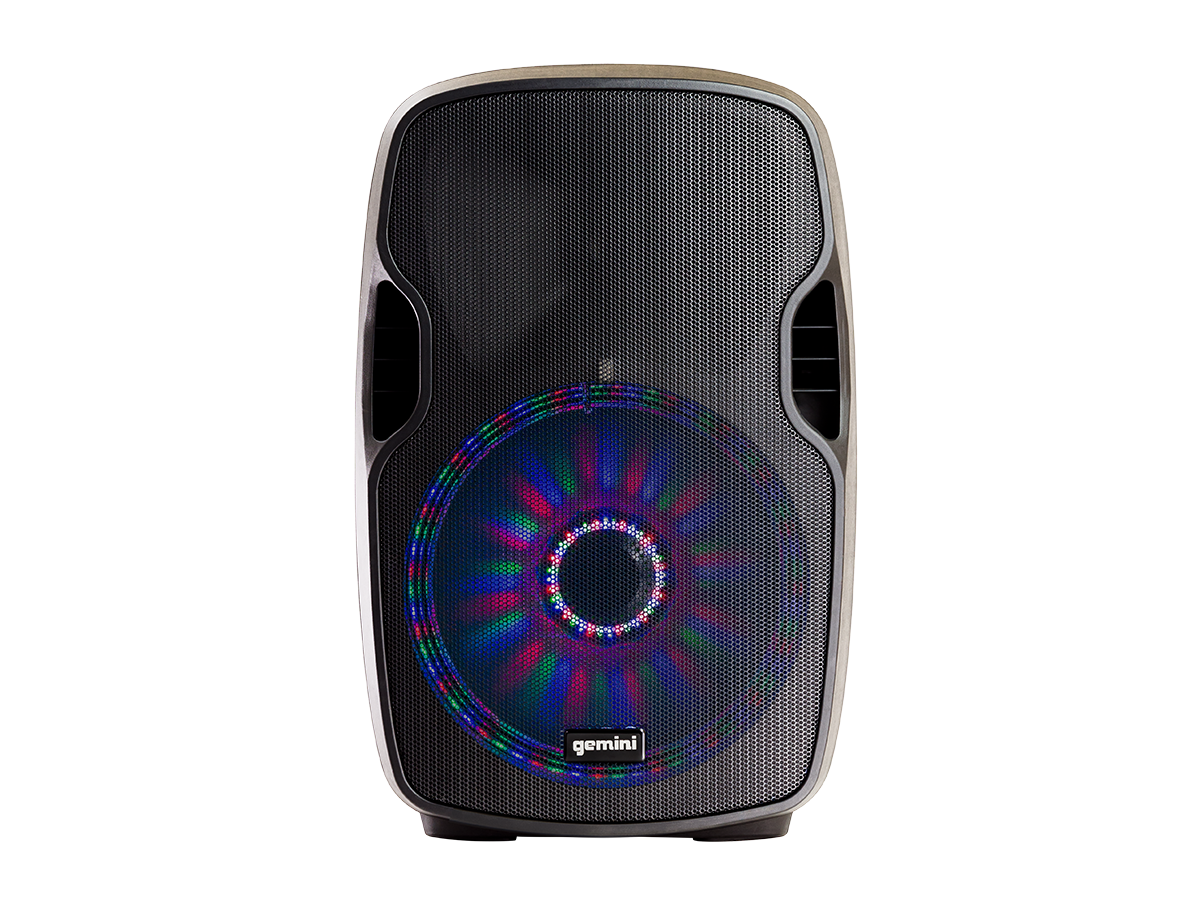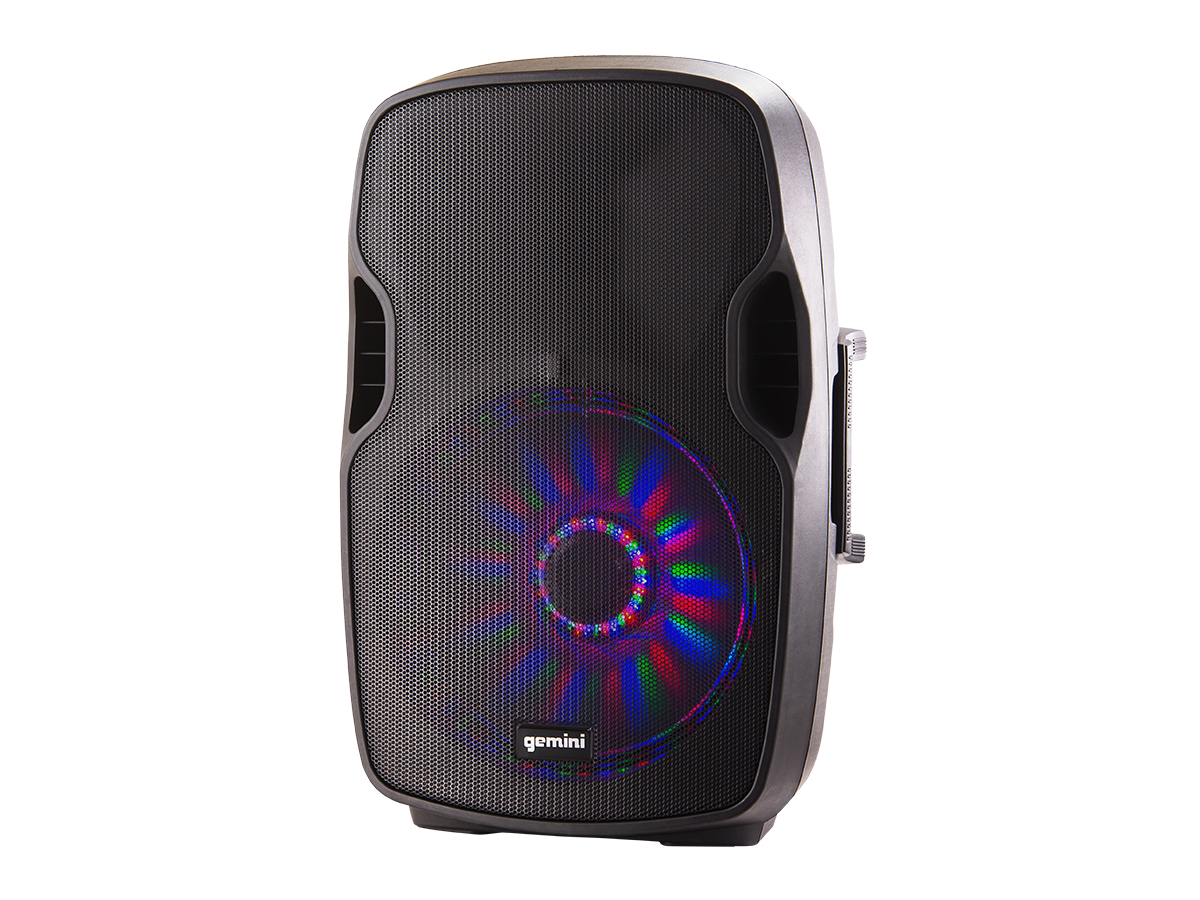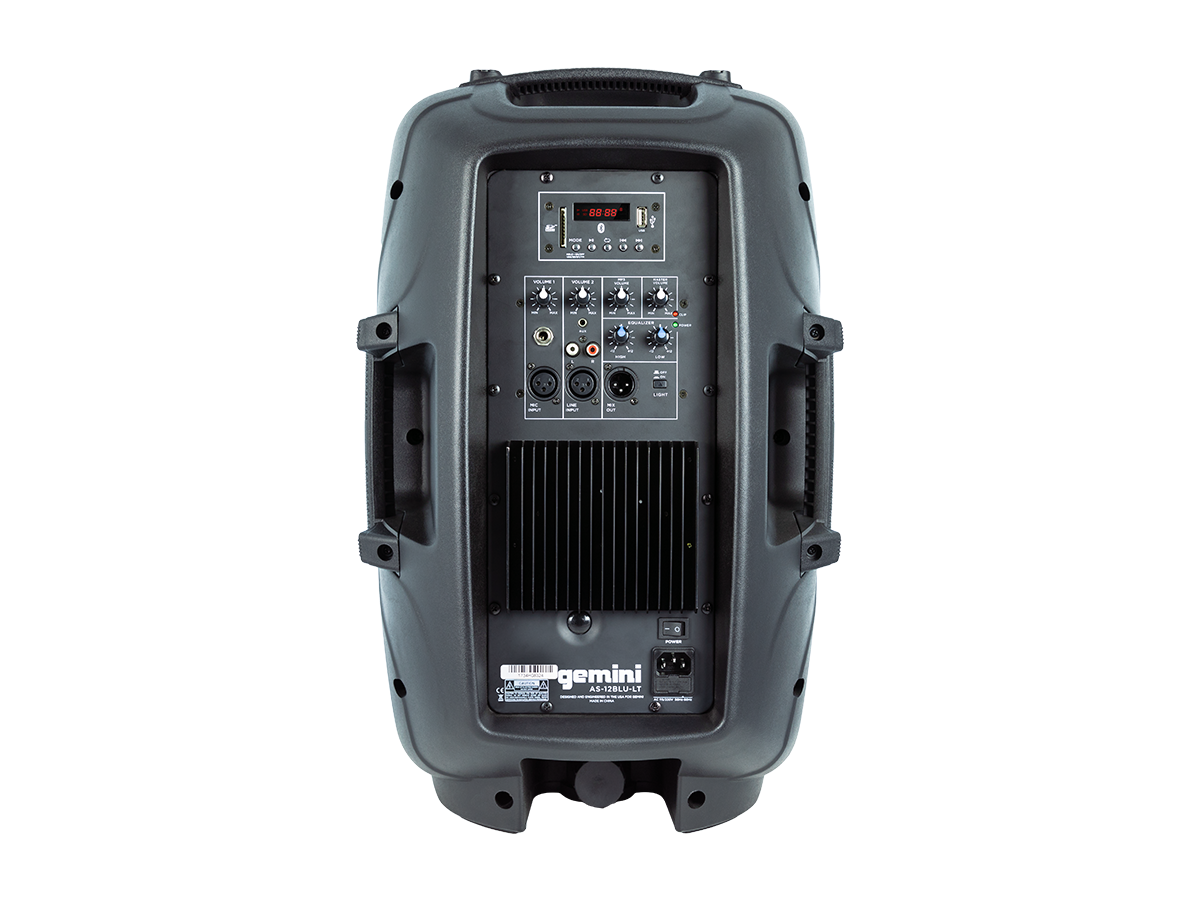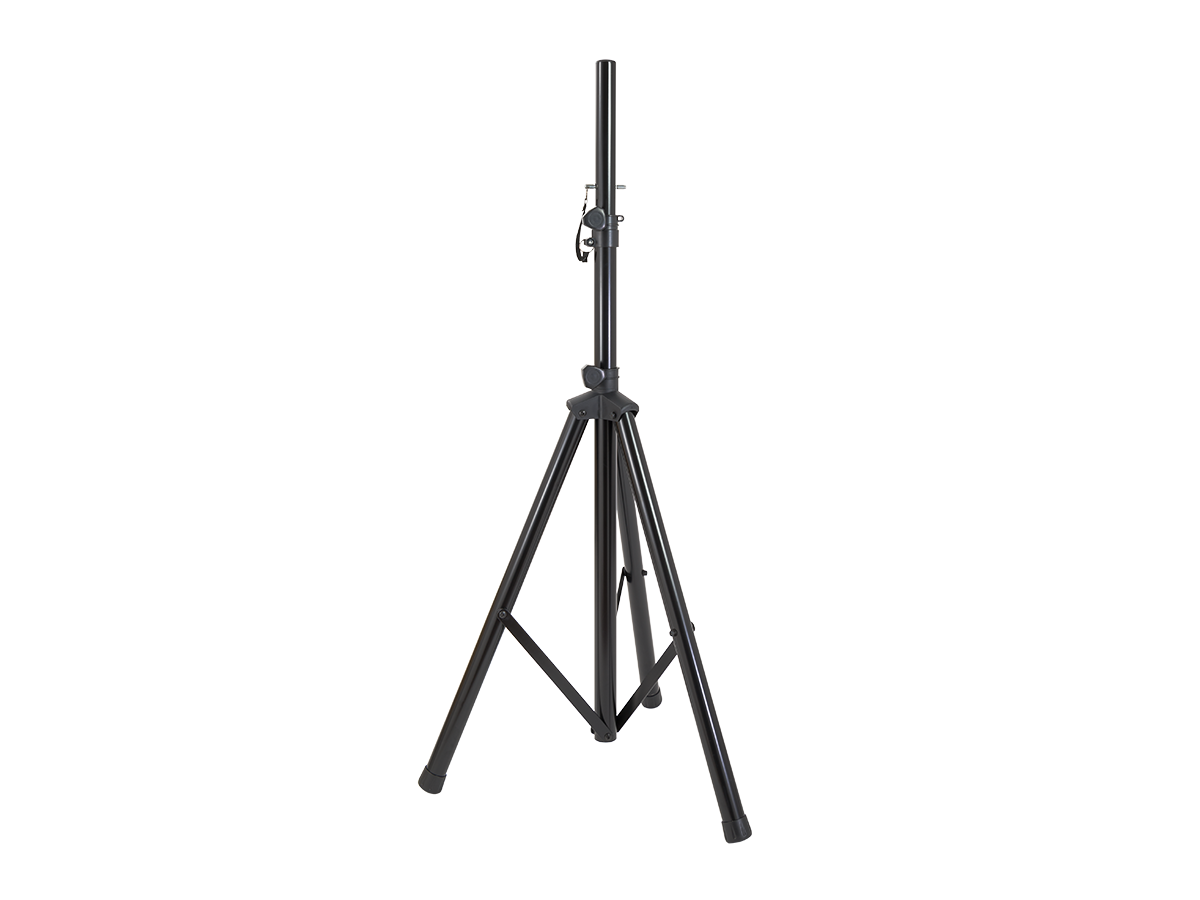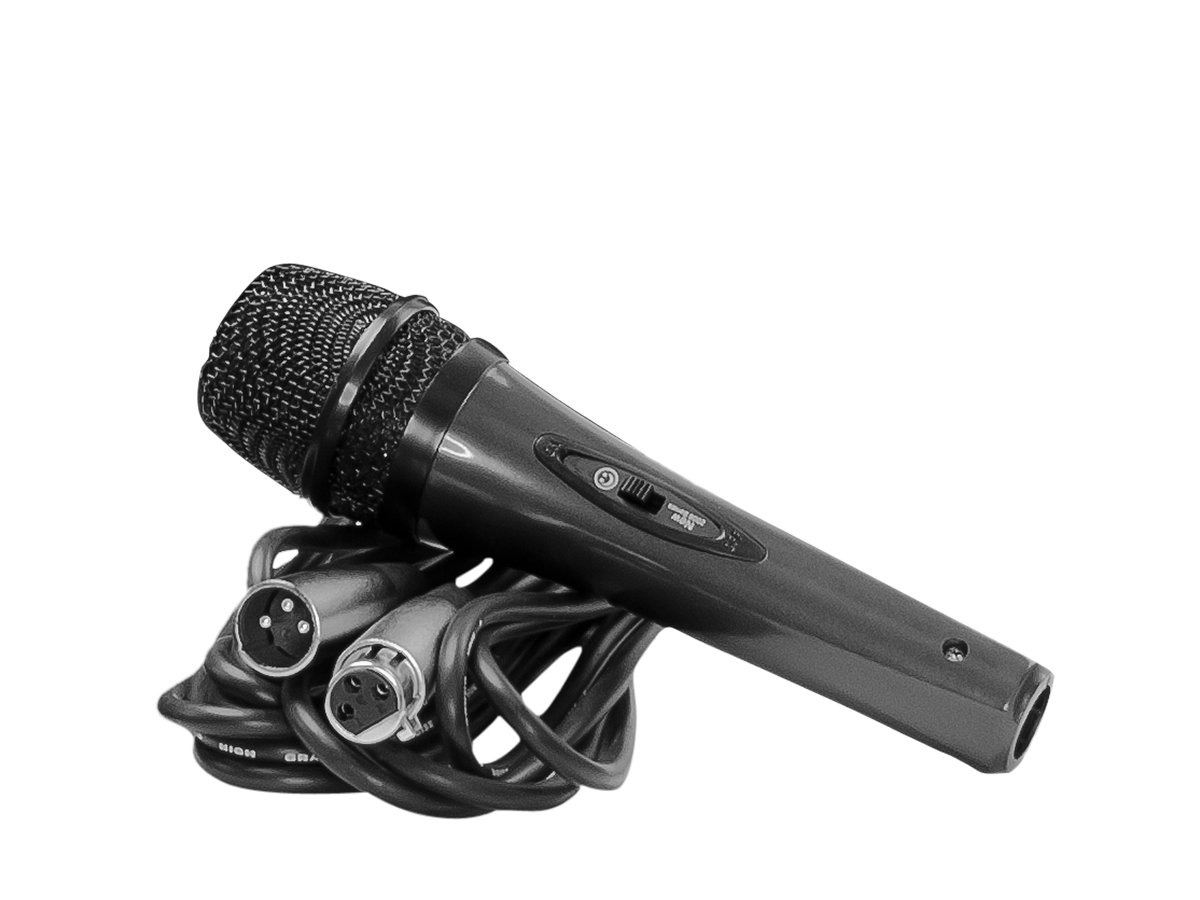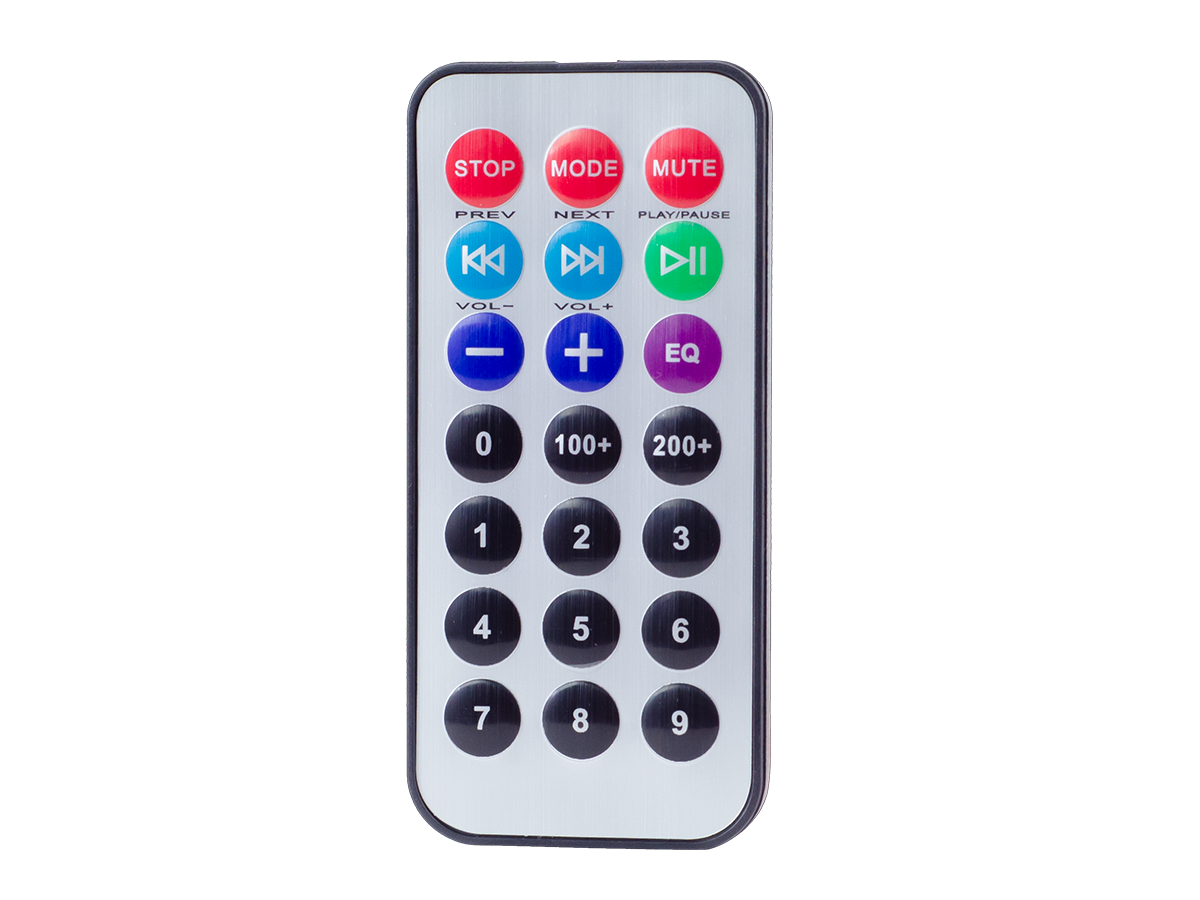 ---
AS-12BLU-LT-PK: MULTI-LED BLUETOOTH SPEAKER PACKAGE
A VALUE-PACKED SPEAKER SYSTEM
---
The AS-12BLU-LT-Pack continues in Gemini's defining mission of providing professional DJs, entertainers, venues and business presenters with reliable, well-constructed sound reinforcement equipment at an affordable price. We've designed the AS Series in both passive and active configurations, the active configurations additionally having Bluetooth connectivity as an option. This pack is everything you need right out of the box including a stainless-steel speaker stand, professional microphone, XLR cables and high-definition LED lights that provide a light show that goes to the beat of the music.
---
---
The Ultimate Concert Machine

---
The AS-12BLU-LT System Allows You To Get Crisp, Concert Quality Sound With the 12-inch 1500W Class System Built in Amplifier, Impedance at 4 ohms, and Linear Frequency Response Between 30Hz-20Khz for an Unmatched Level of Quality in Your Sound. The Unit Also Includes a Vibrant and Perfectly Synced LED Light Array for Increased Atmosphere in Your Performance
---
the AS-12BLU-LT System Gives Off a Rich Sound Over Various Music Media Platforms With the Use of a Pure Titanium 1" Hf Compression Driver, and 12" Woofer with 2" Voice Coil, and a Wide Dispersion Horn with Forward Firing Bass Reflex Ports. This PA System Features Integrated MP3, USB, SD, and Bluetooth Capabilities to Give You Virtually Limitless Music Options
Limitless Control Over Your Music

---
the AS-12BLU-LT Portable PA System Features 2 input Channels With Separate Gain Controls, Mic and Line XLR, 1/4", 1/8", RCA Inputs, Mix Output, and High/Low Equalization Controls to Give You Essential Limitless Control Over Your Music
---
In terms of durability, this Gemini speaker stand is hard to beat. Fully adjustable height, durable rubber feet, and 38 mm tubing to hold speakers up to 200 lbs.