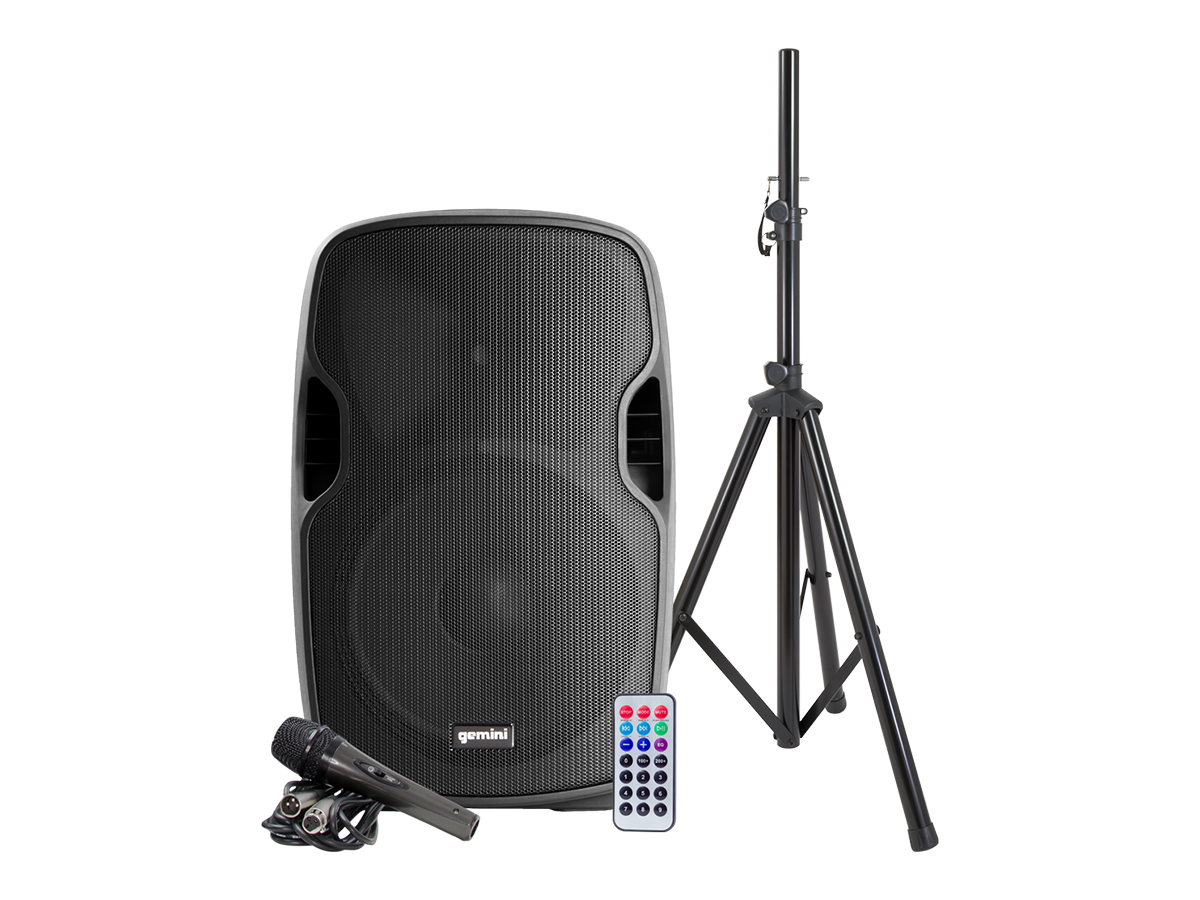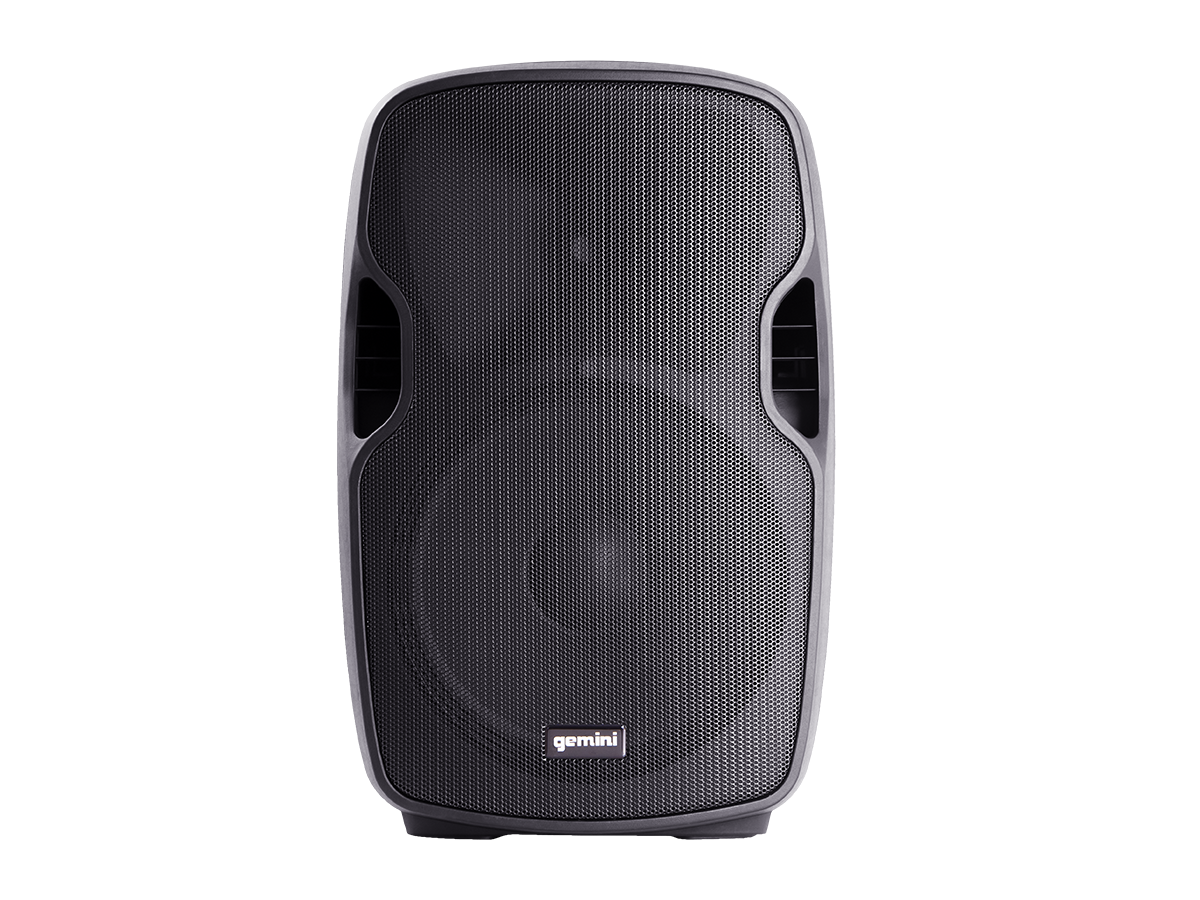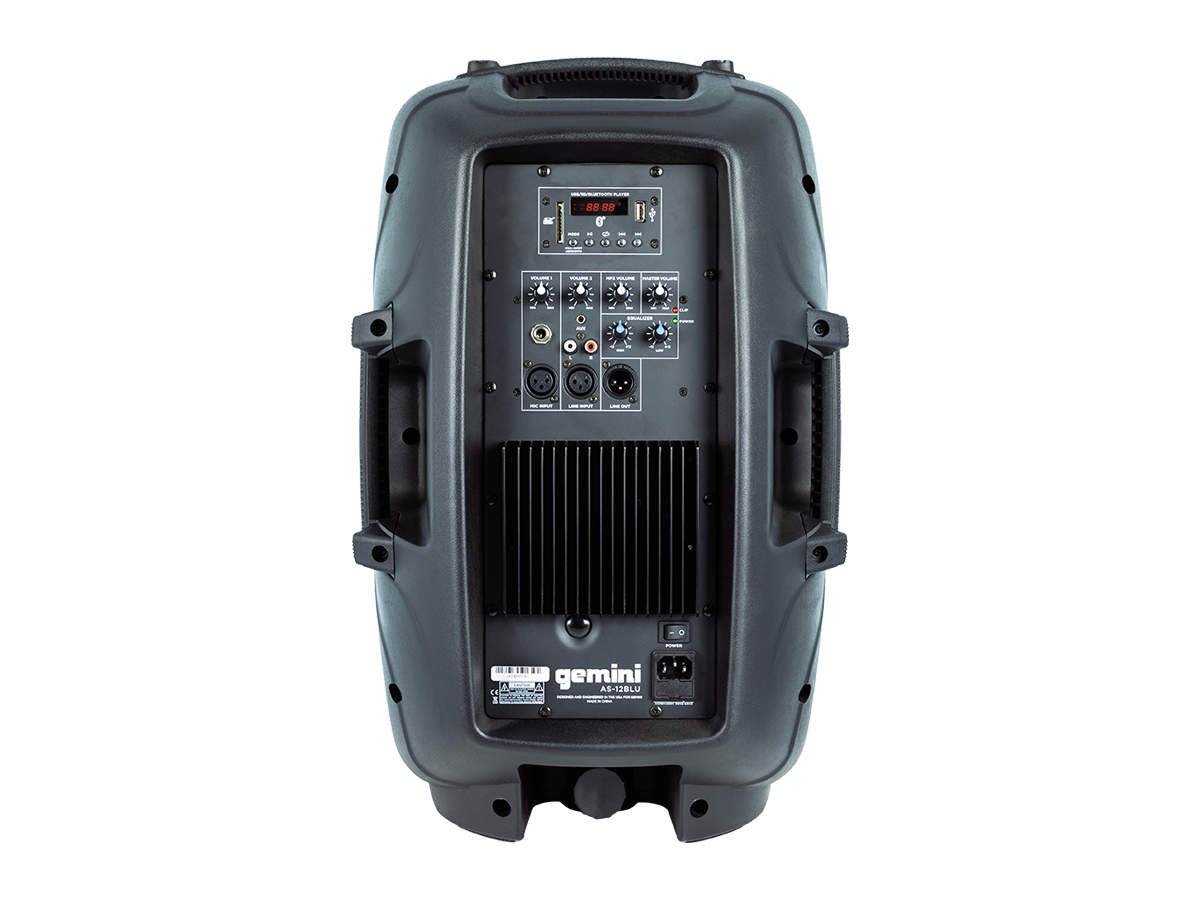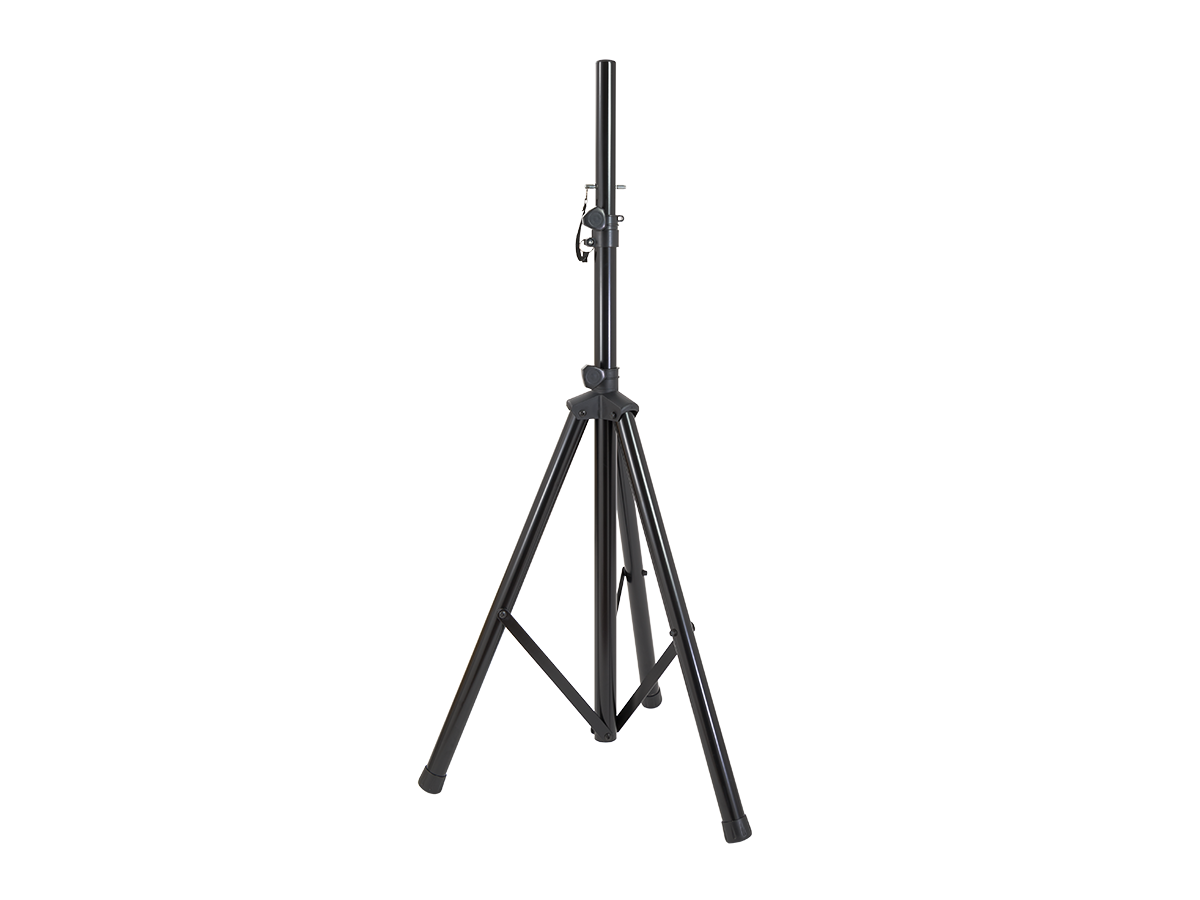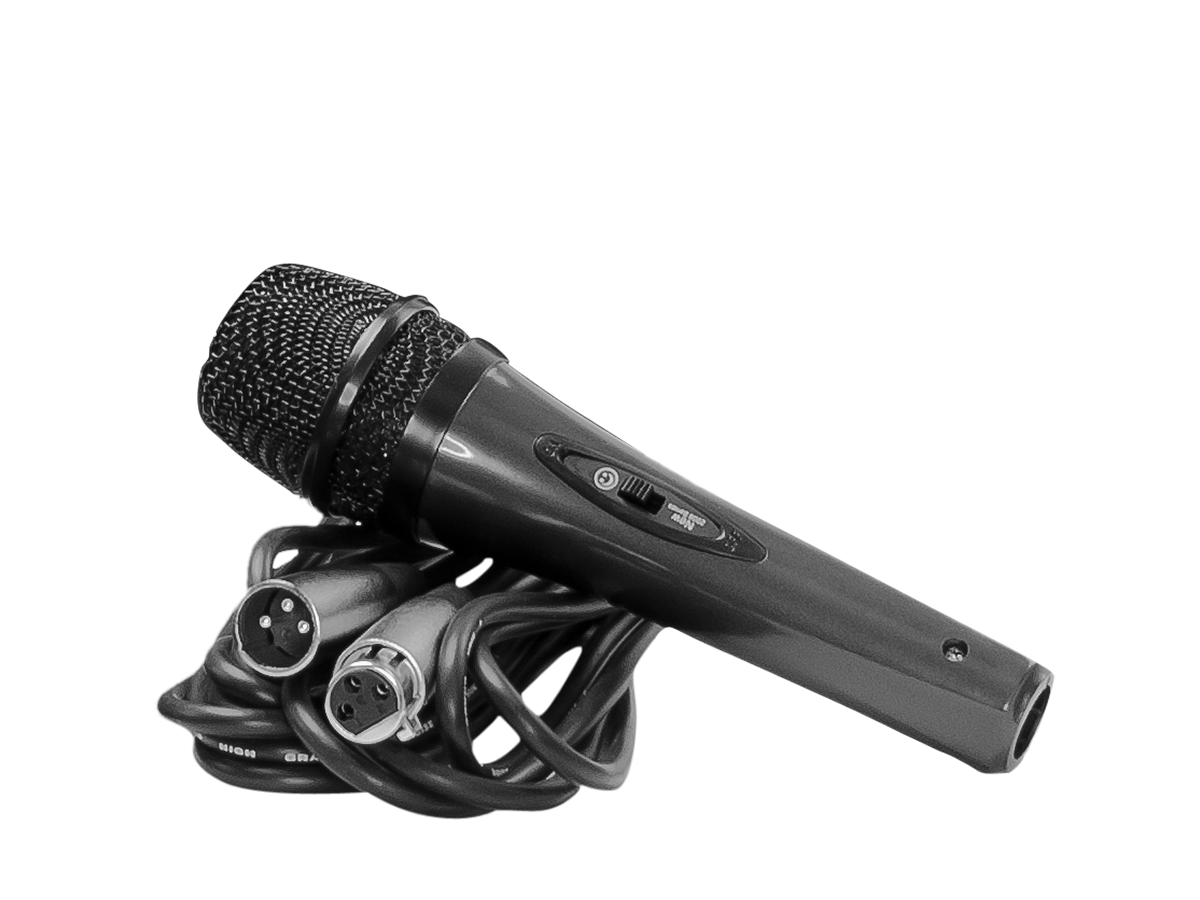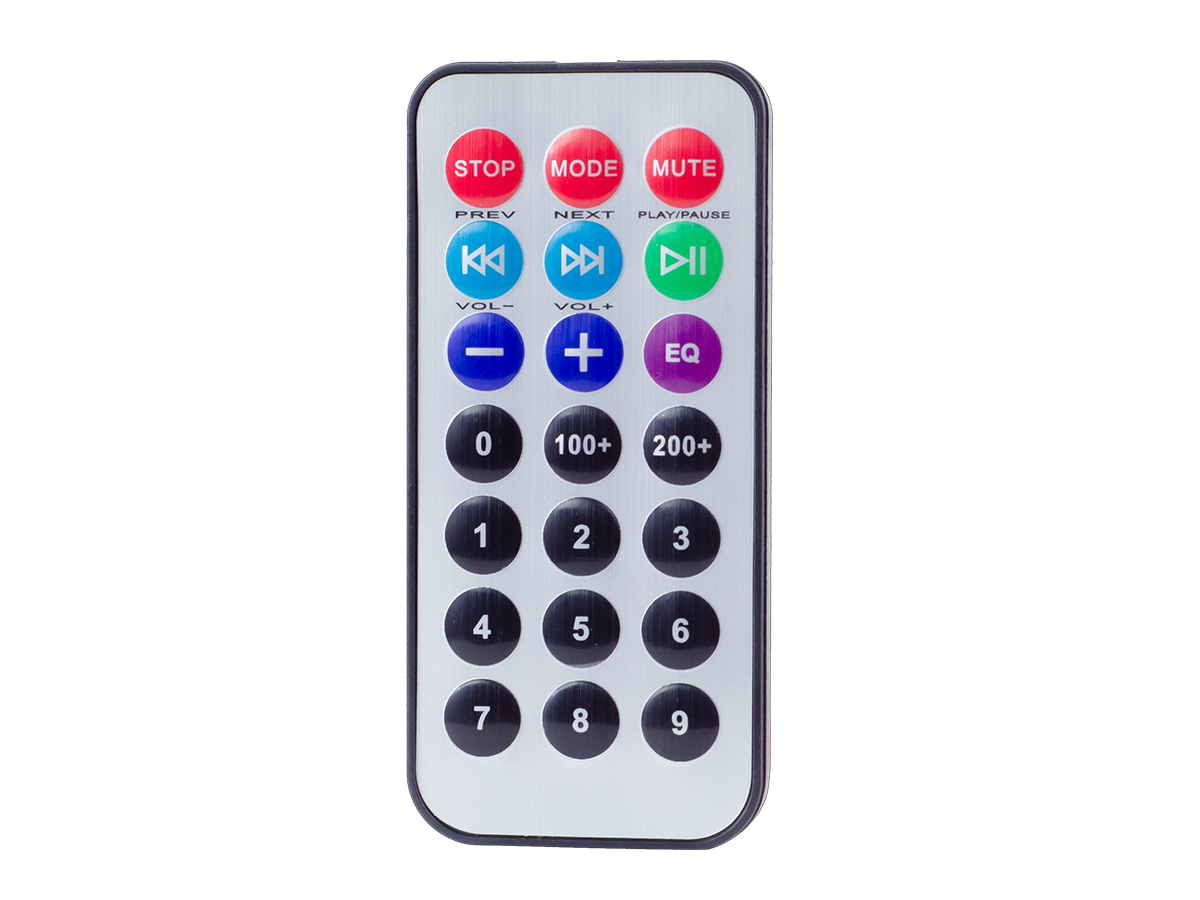 ---
AS-12BLU-PK: BLUETOOTH SPEAKER PACK
AN INTEGRATED PARTY PACK
---
The Gemini AS-12BLU-PK is an all-in-one active Bluetooth party speaker set. Everything you need to enhance the ambiance is included: 12" speaker, heavy-duty speaker stand, FM radio option, pro-grade microphone, and a remote control – a complete sound system package that gets any party or gathering started right out of the box. Its packaged speaker stand not only elevates your sound at adjustable heights from 43" – 74" tall for a superior listening experience.
---
---
---
The complete set of controls including master volume, bass, treble, mic volume, etc., lets you mix and control the loudness and bass response you desire from the speaker.
---
The Gemini AS-12BLU, a 2-way active PA speaker with 1500W peak Class AB built-in power amplifier. It has a 12" woofer with 2" voice coil and a Piezo compression driver, There are two mic inputs, both line and XLR, ¼ in. and RCA along with an LED clip alert light. Each input features high and low EQ.
Ultimate Control Over Your Music


---
The AS-12BLU is additionally equipped with Bluetooth connectivity, which lets you stream music wirelessly into the system from your handheld audio device, be it a phone, computer or dedicated media player. This is especially handy for karaoke, playing recorded music between sets or playing recorded presentations for business meetings.
---
In terms of durability, this Gemini speaker stand is hard to beat. Fully adjustable height, durable rubber feet, and 38 mm tubing to hold speakers up to 200 lbs.